T-70s.....by PSC.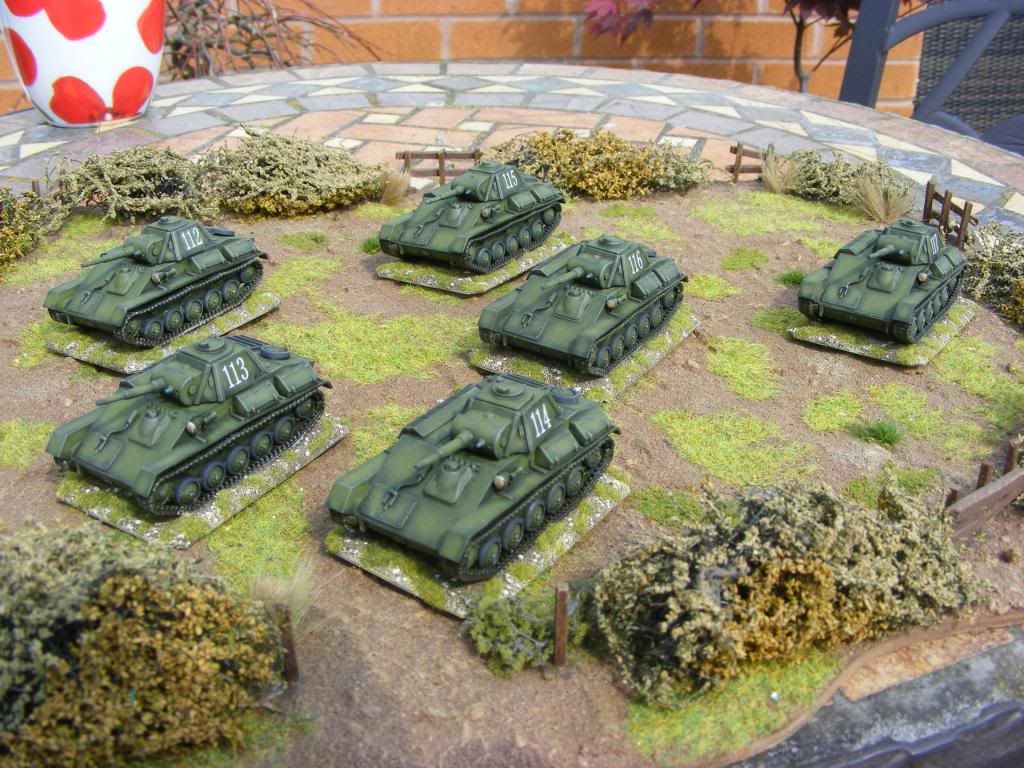 Old Cooperativa kits, given a bit of a wash and a brush up.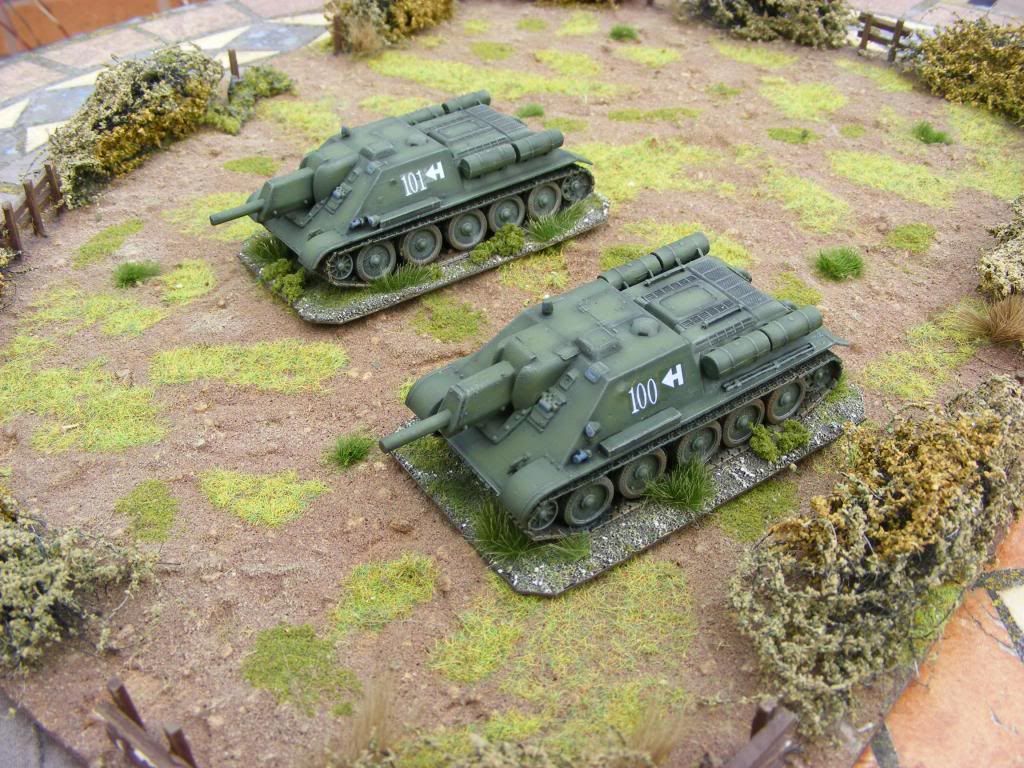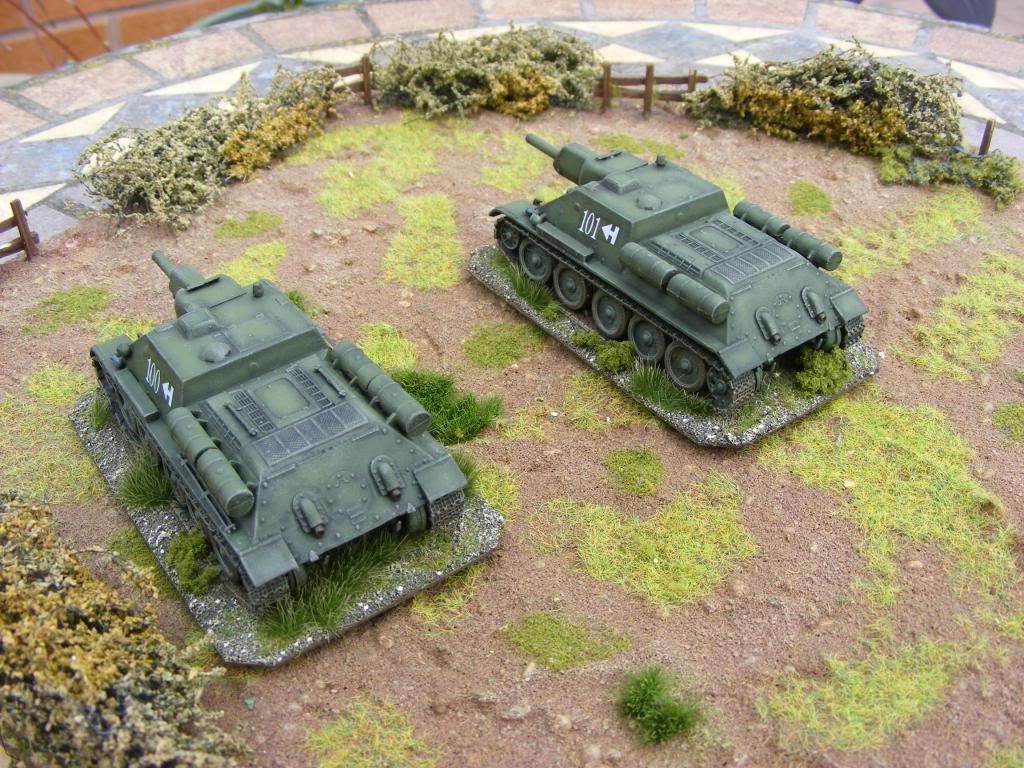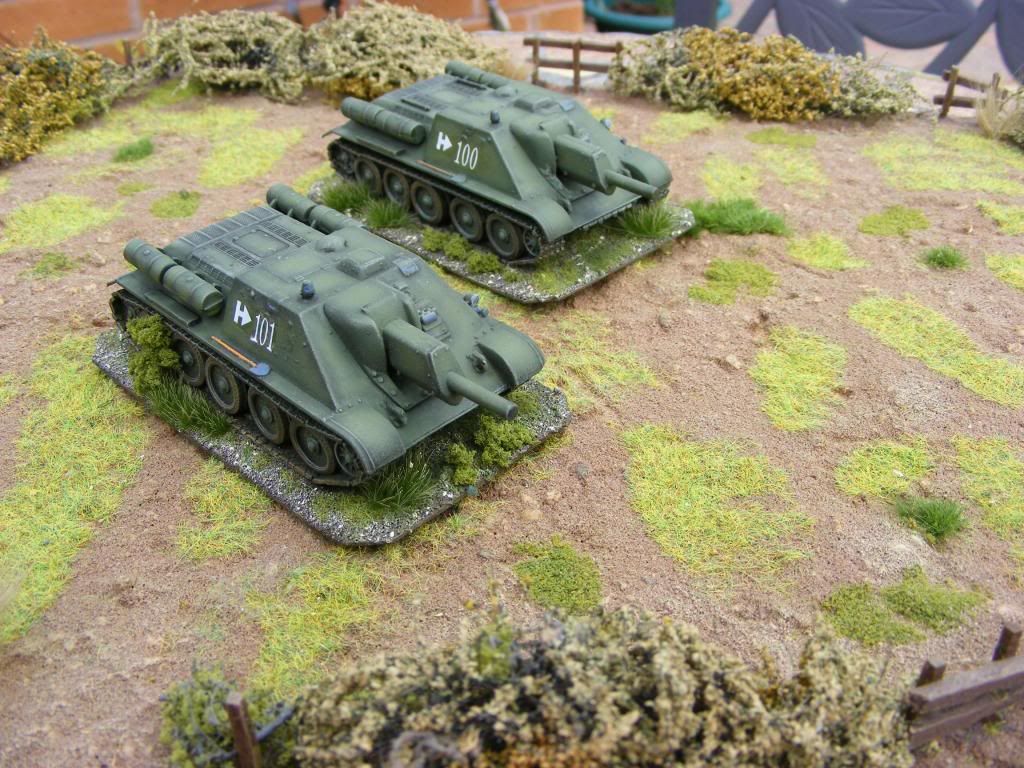 SdKfz 250 neu art, various manufacturers, either Cromwell or Milicast, and SHQ iirc.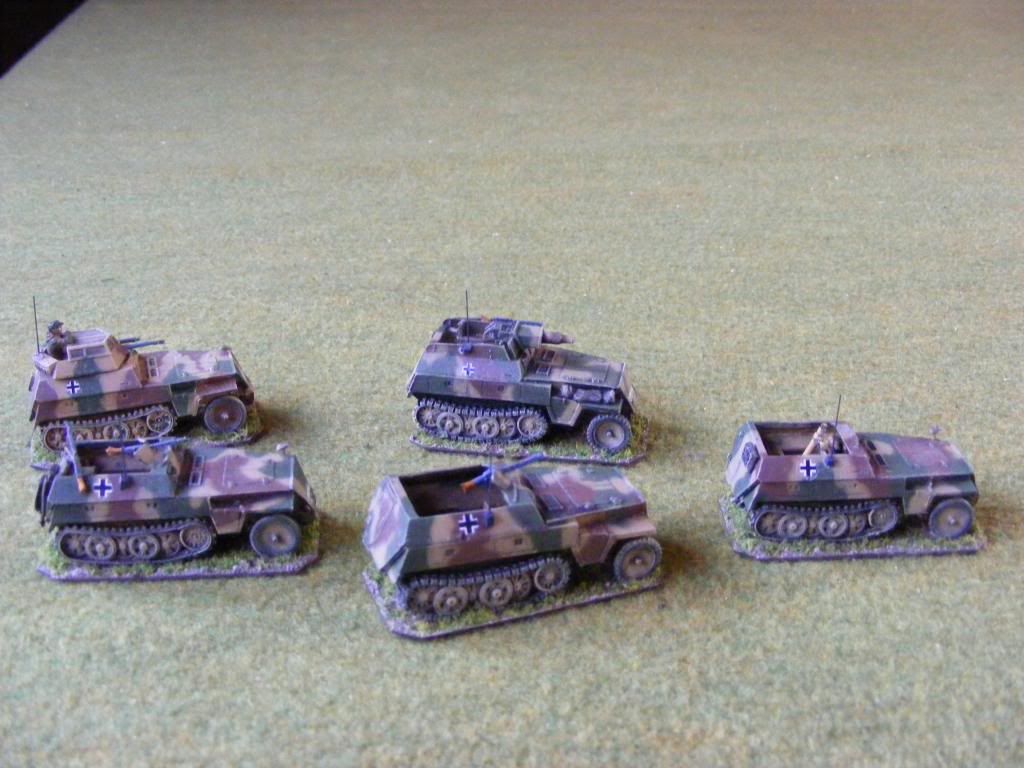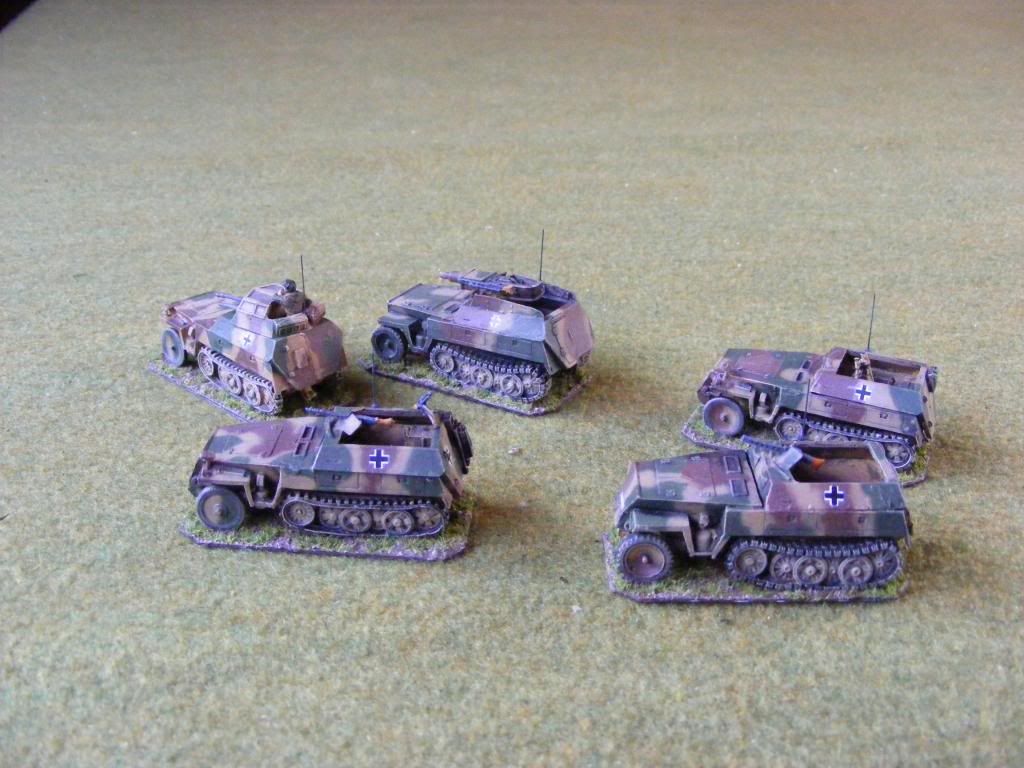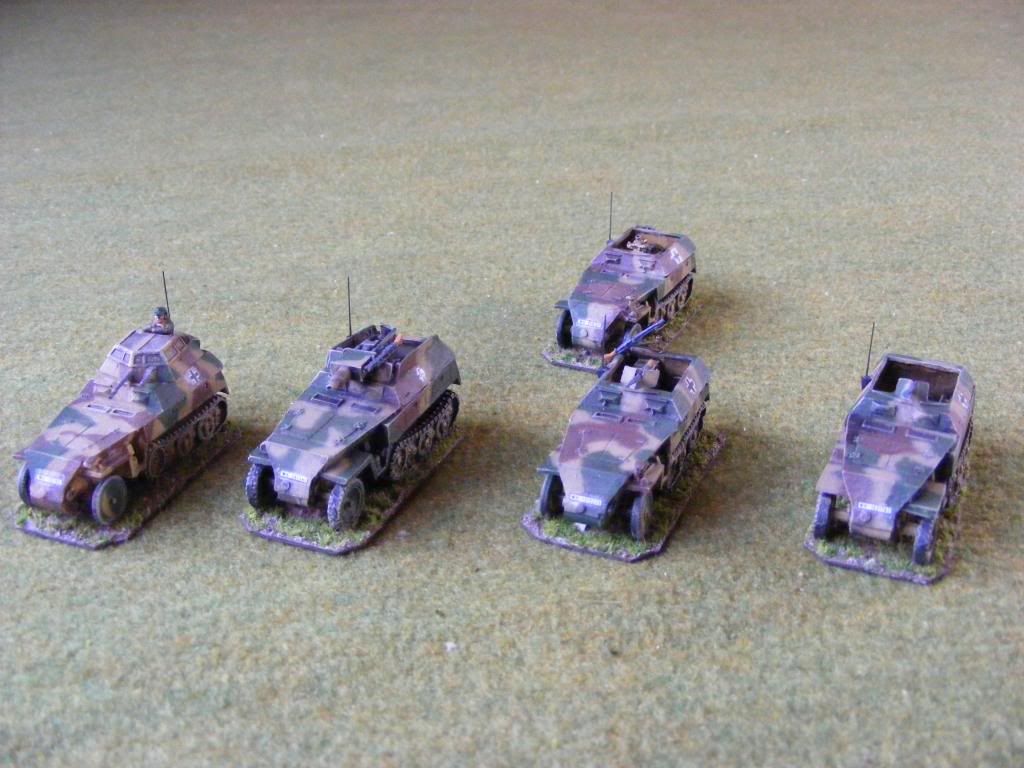 Panther Beob, by Dragon.
Nearly forgot to put them in here.....
Pz IV Hs from Revell.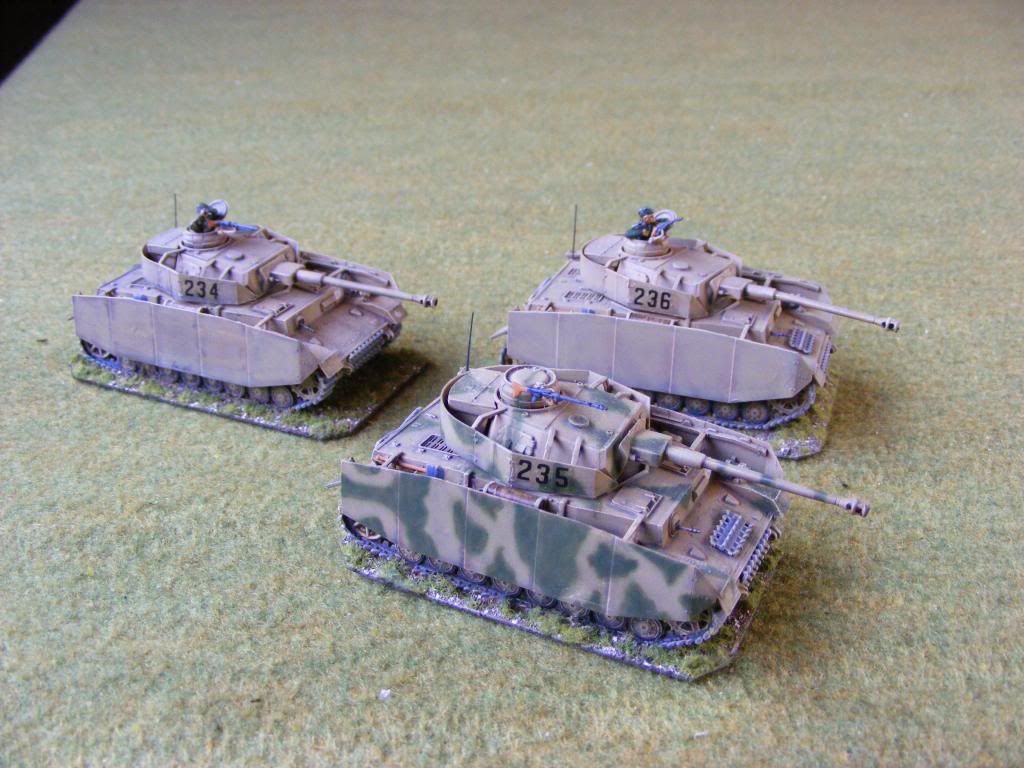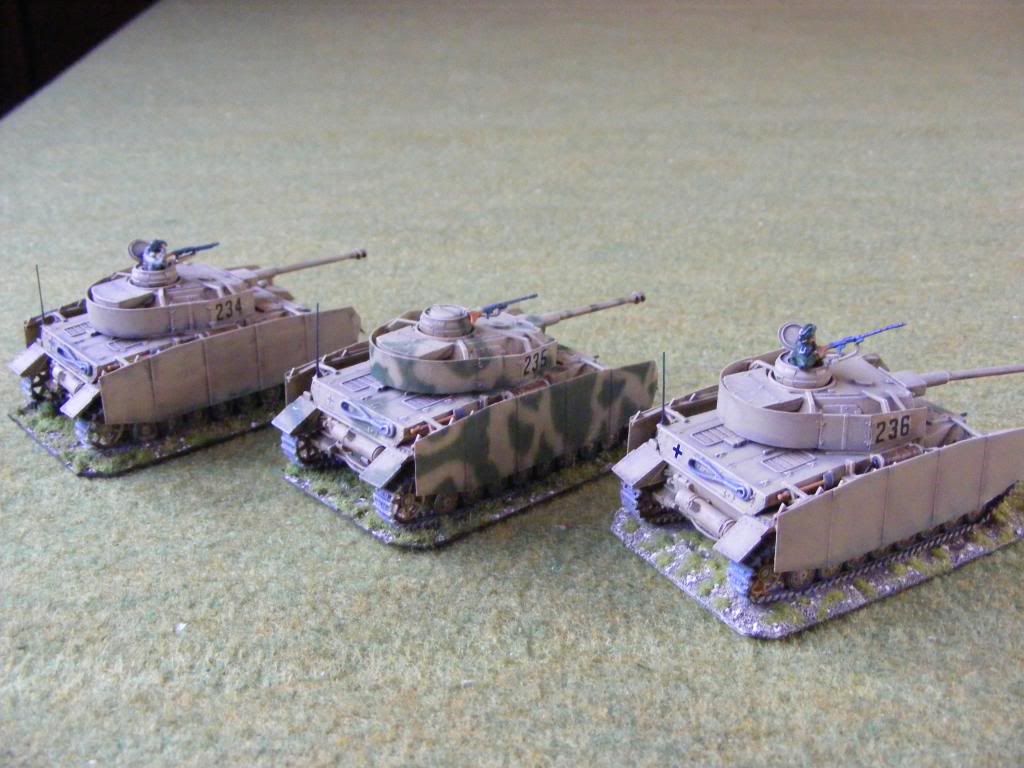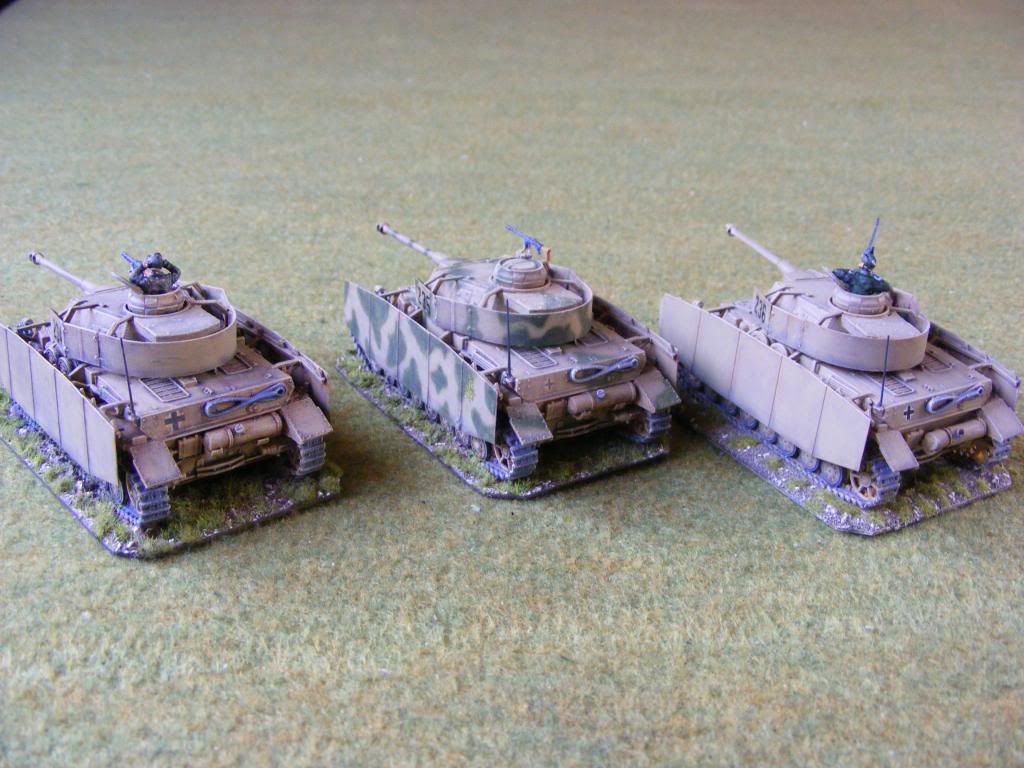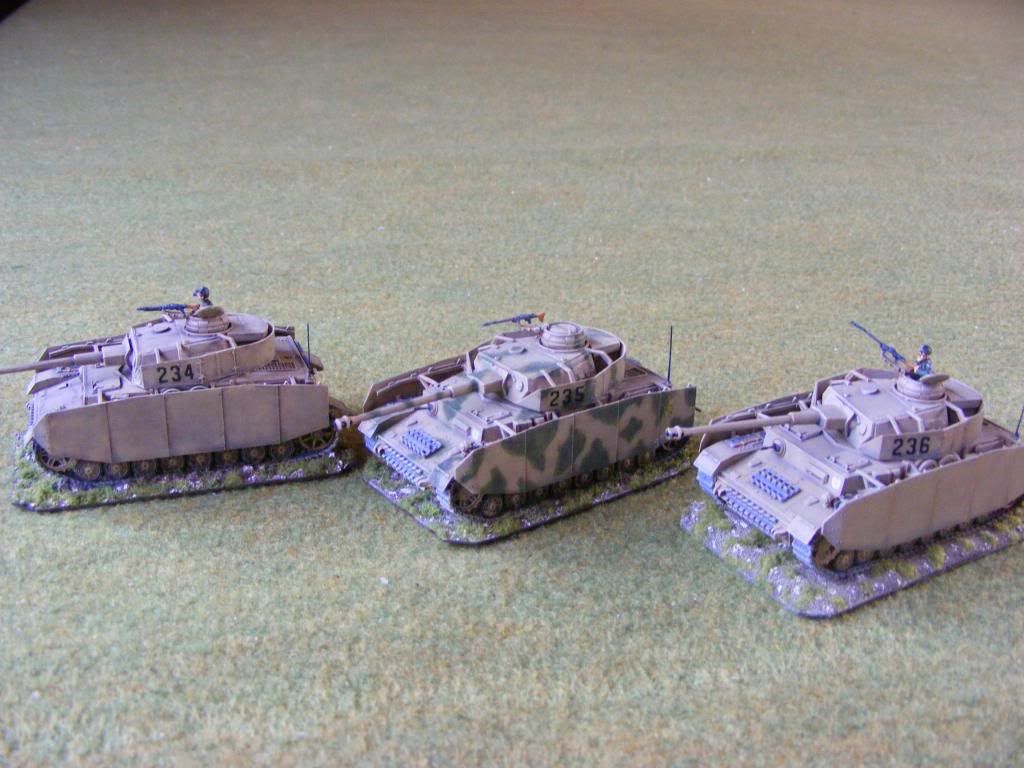 Panzer IVJs again by Revell.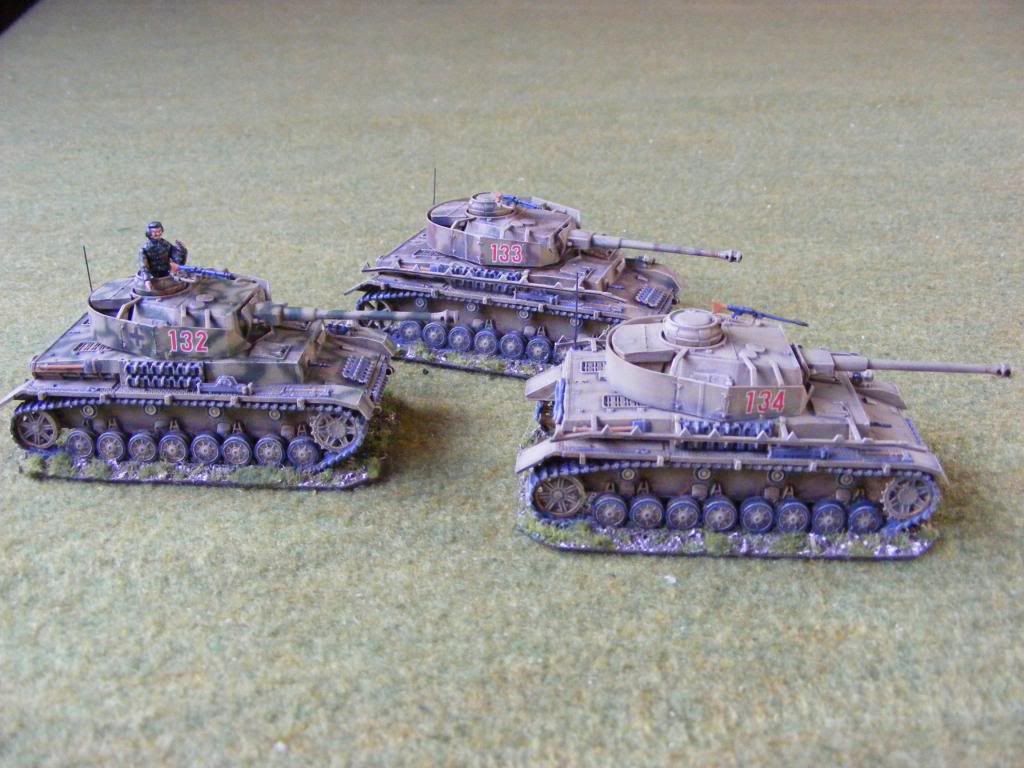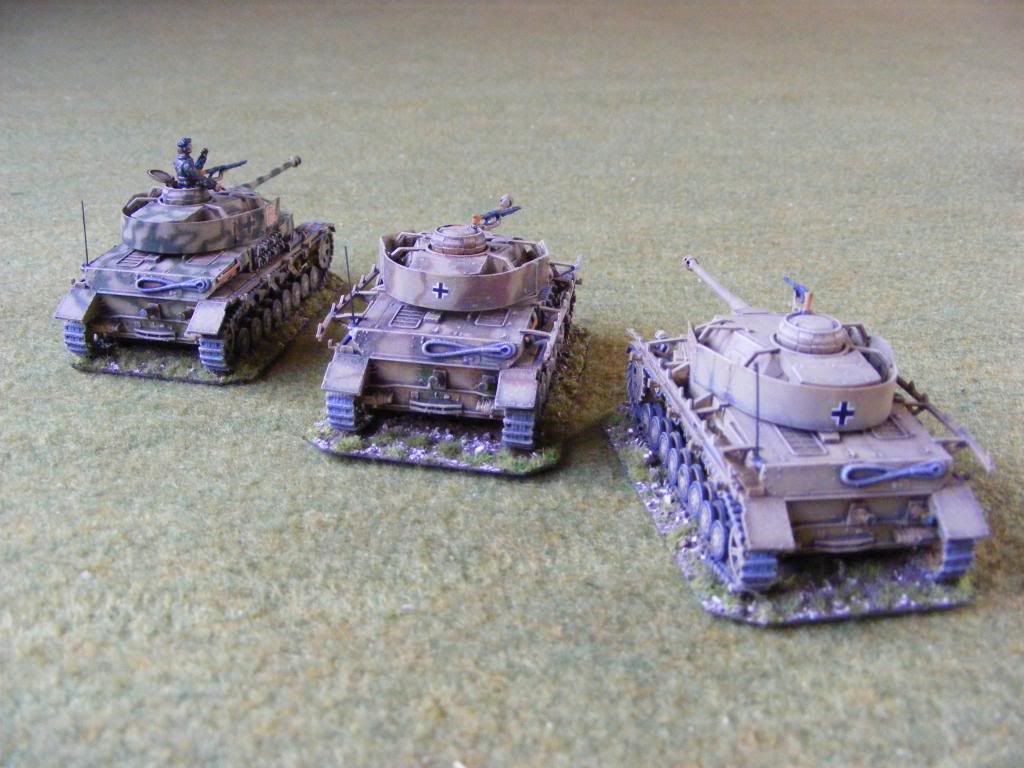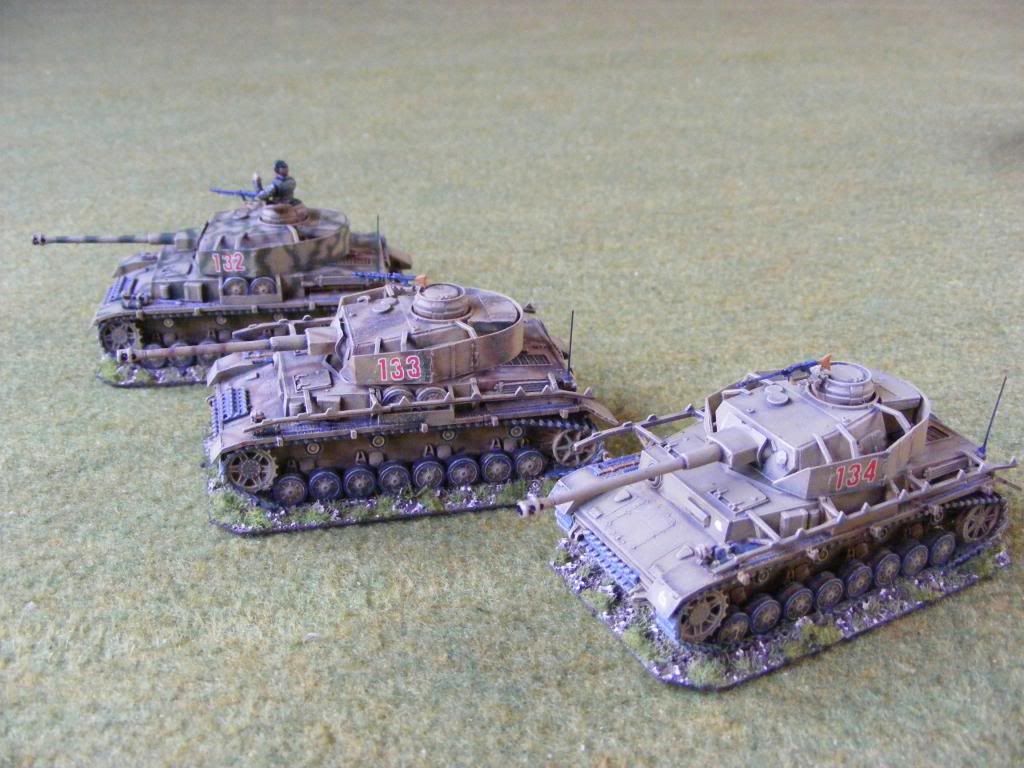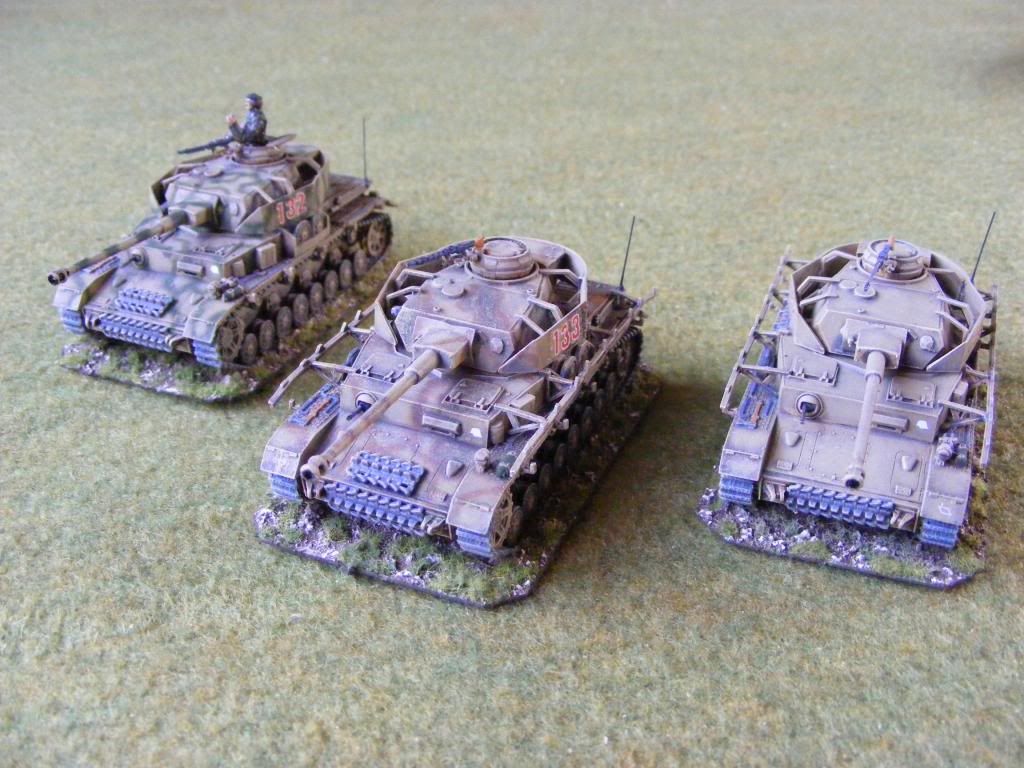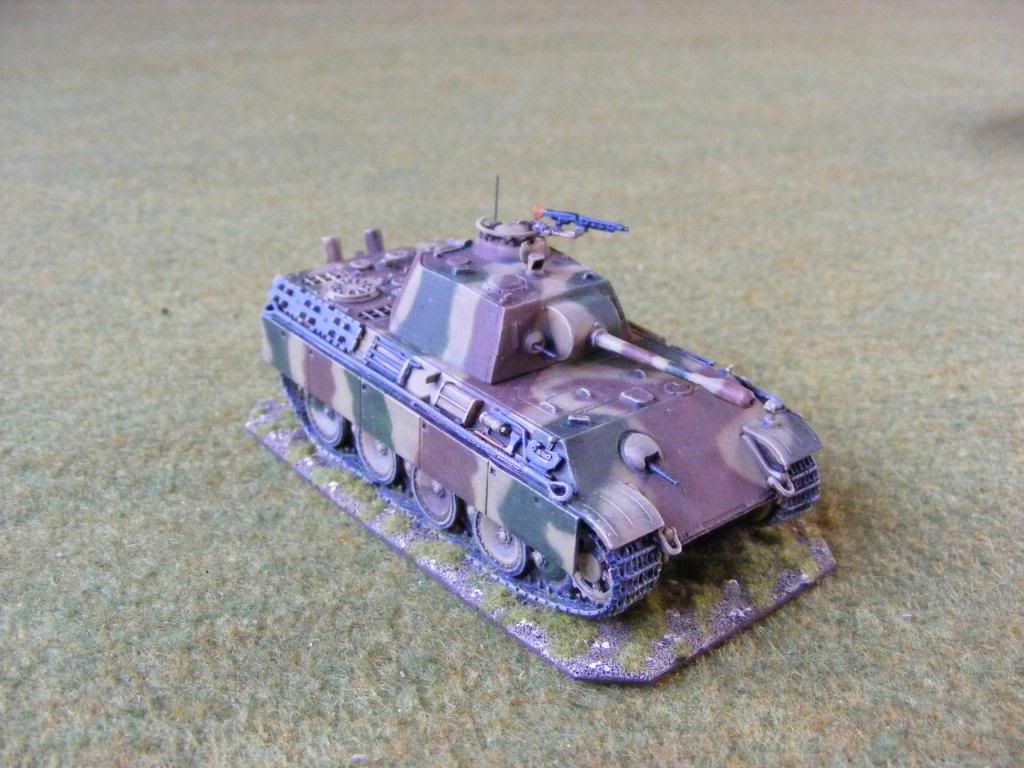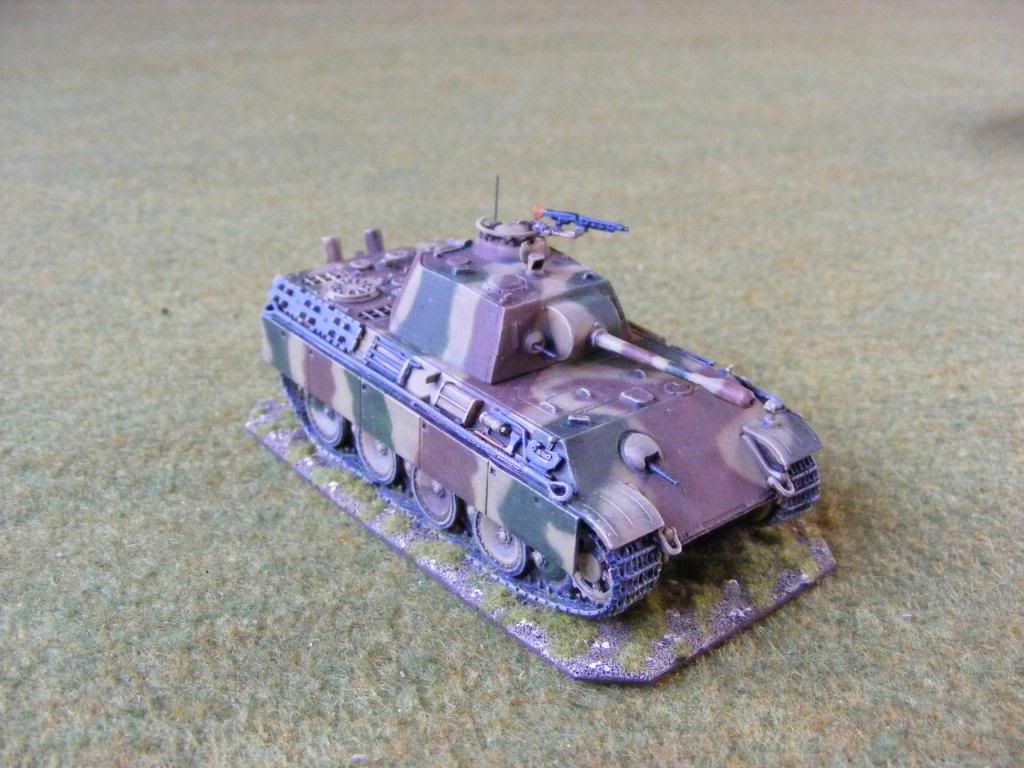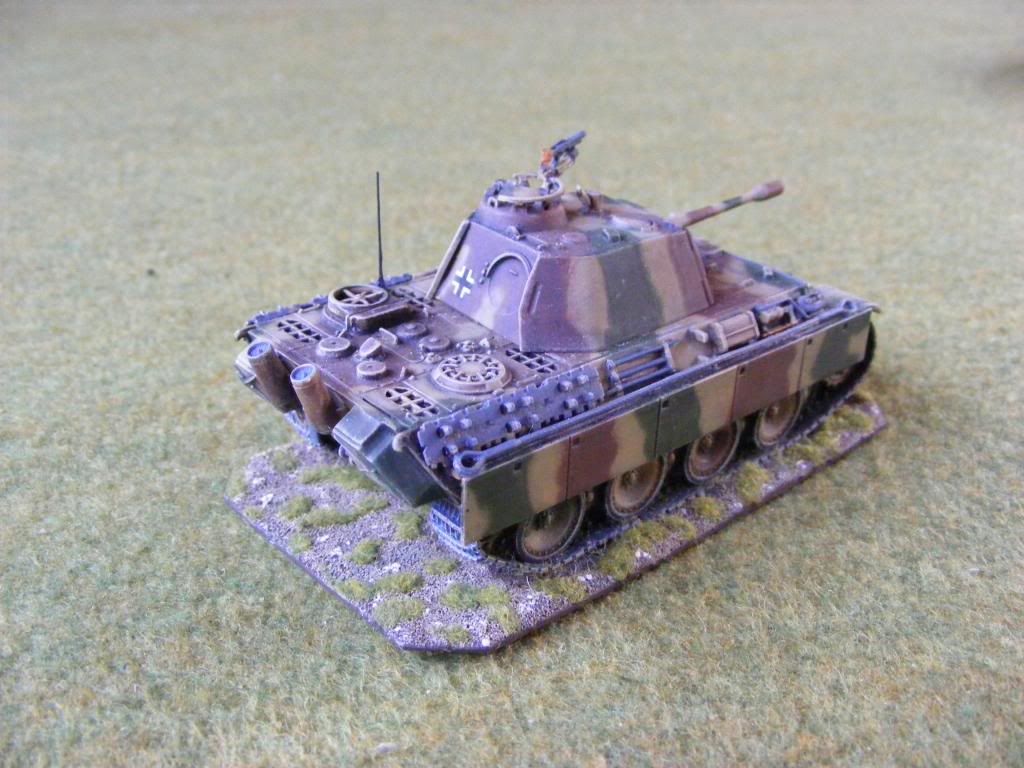 OMG! JSU-122 for BGD by JCD, bases not by DPD.............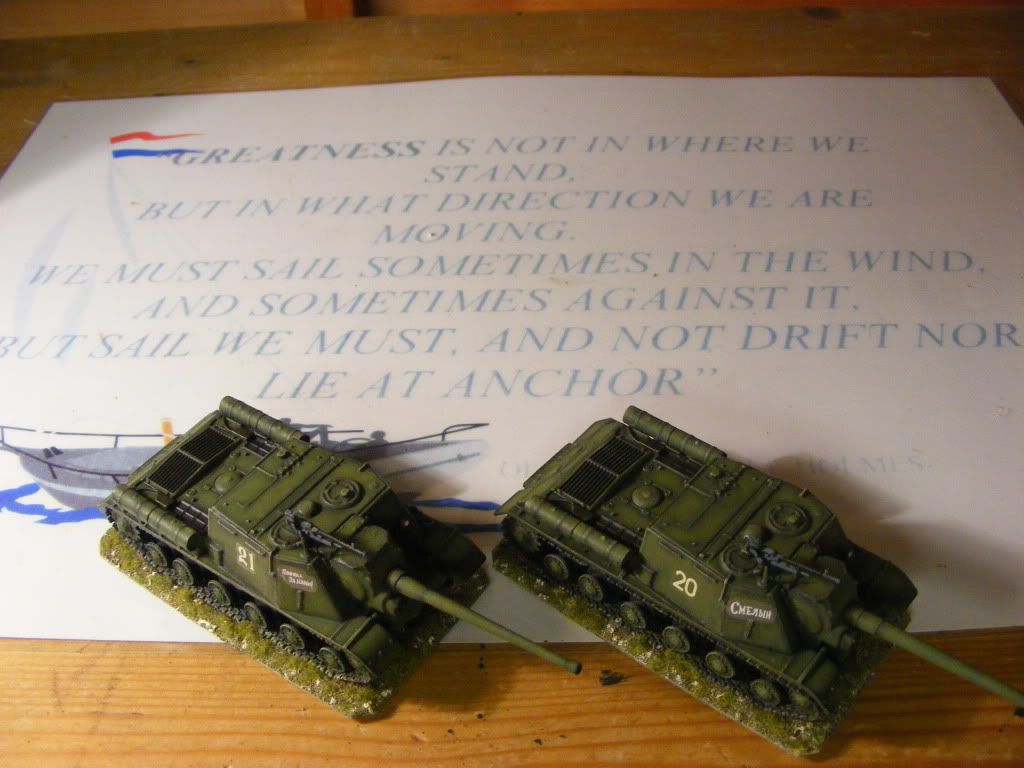 Pics added.....different lighting, so the colors aren't as true as the first pic.
Won't be painting like I have previously, in a mad splurge. Got a bit burned out over the last 6 months. So, I'm going to try a different method this year, spread it out more, with the object of sustaining motivation for a much longer time, thus
increasing
production over the previous year......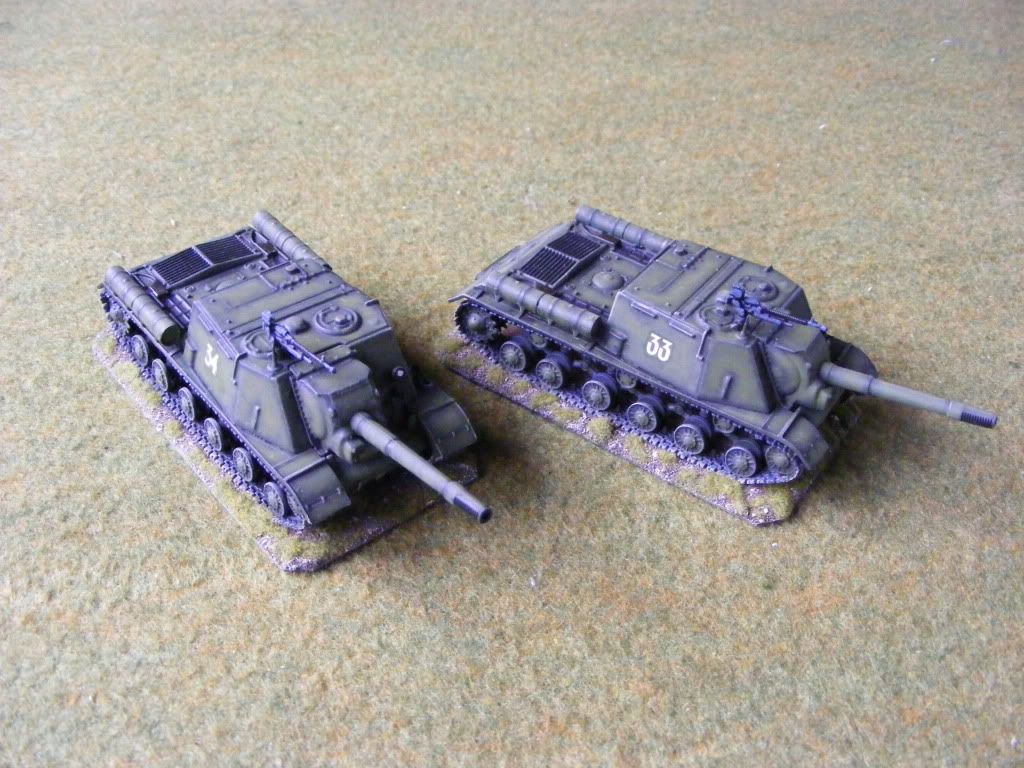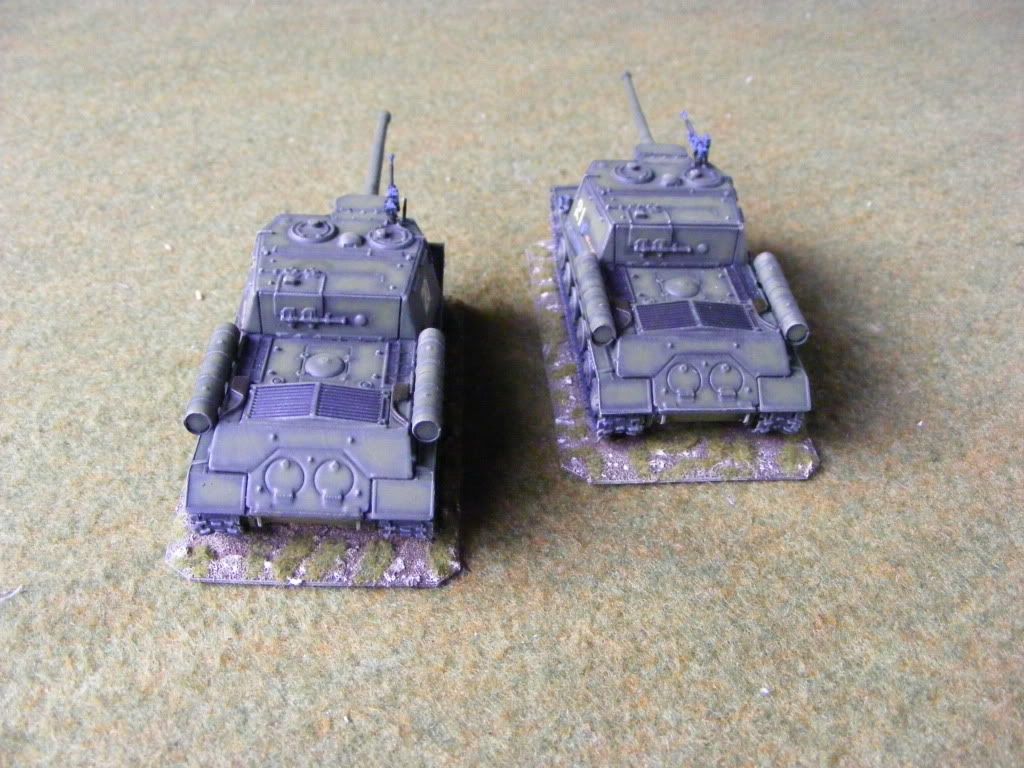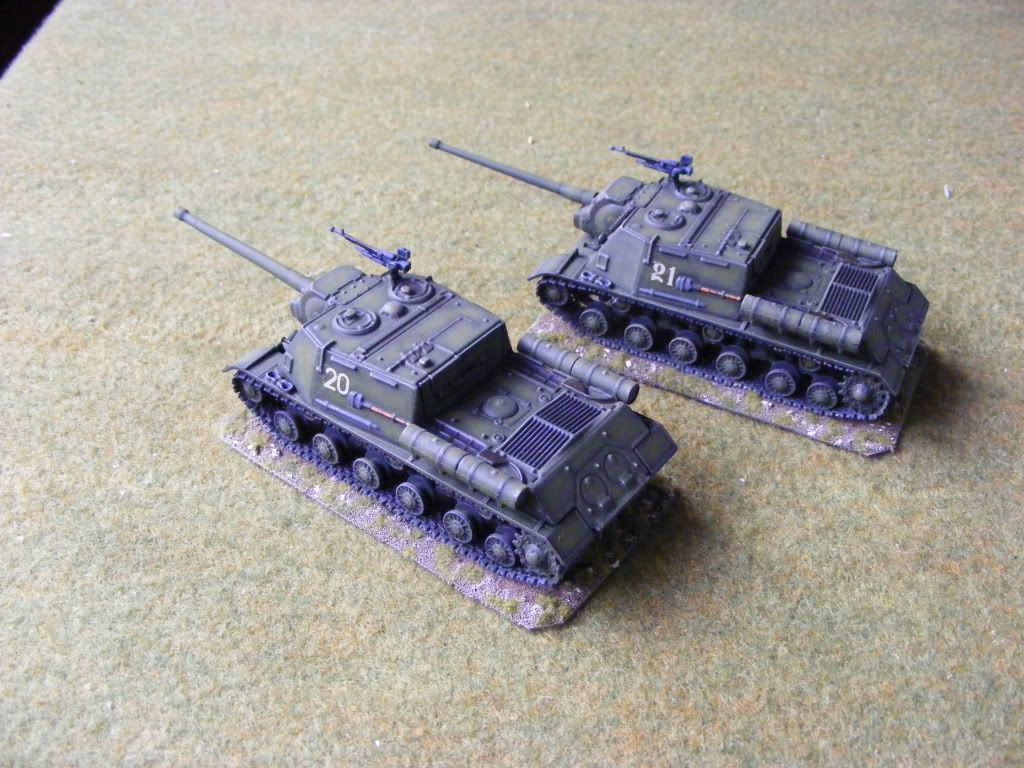 Update with some SU-76s from Blitzkreig Minis..........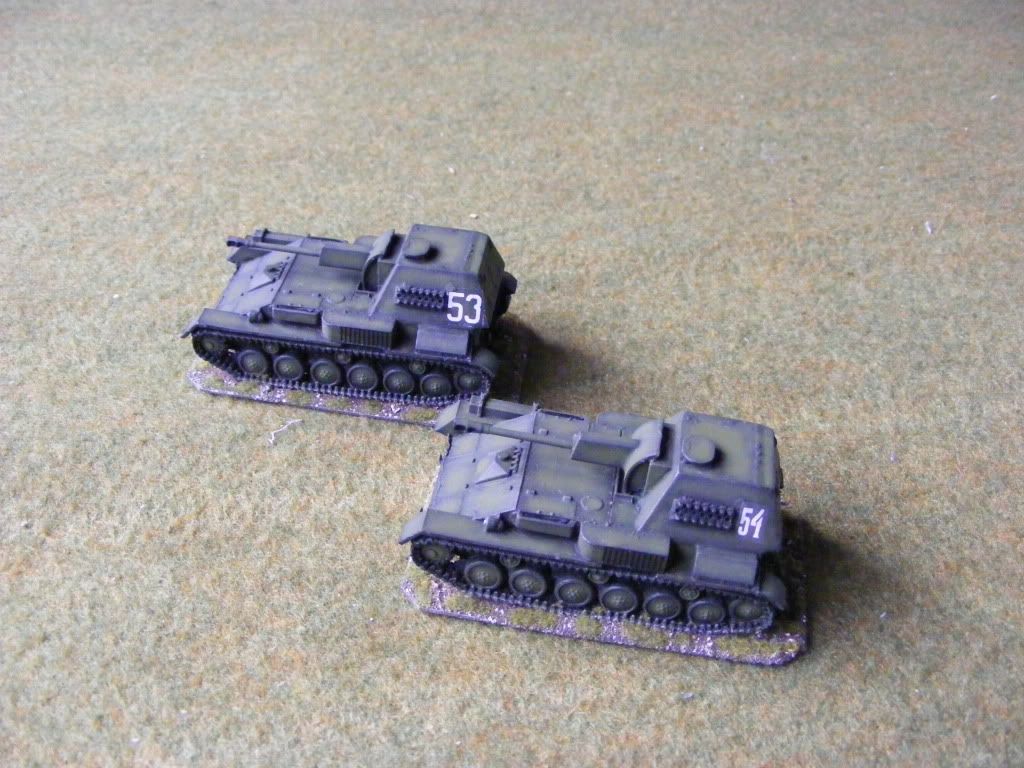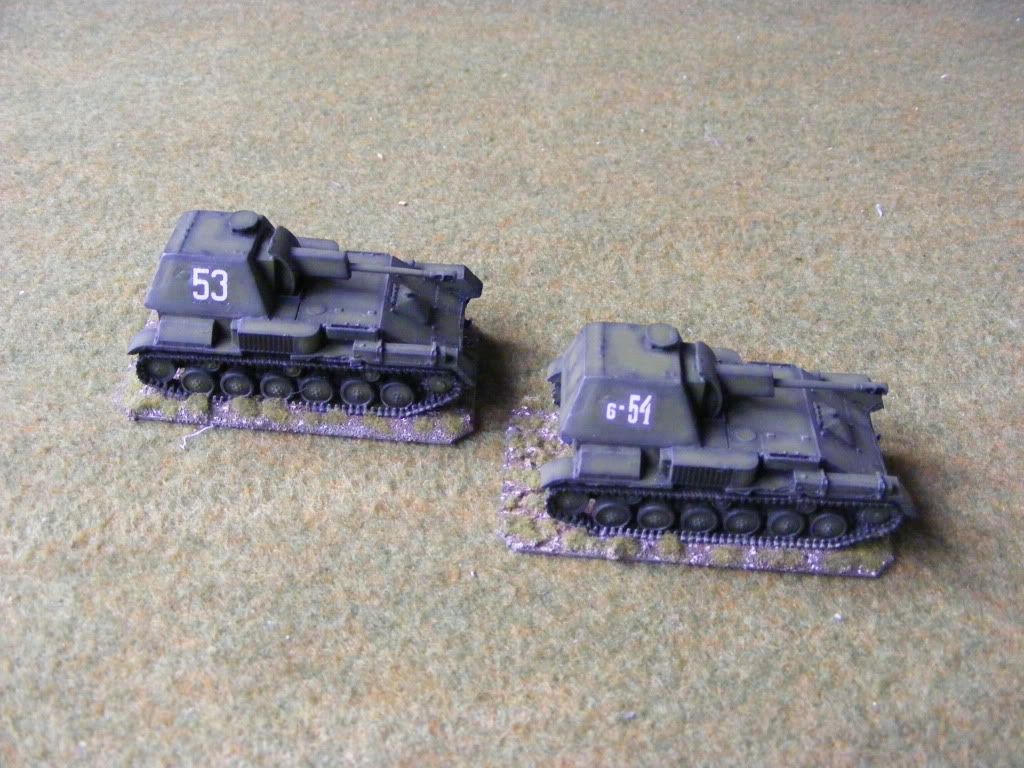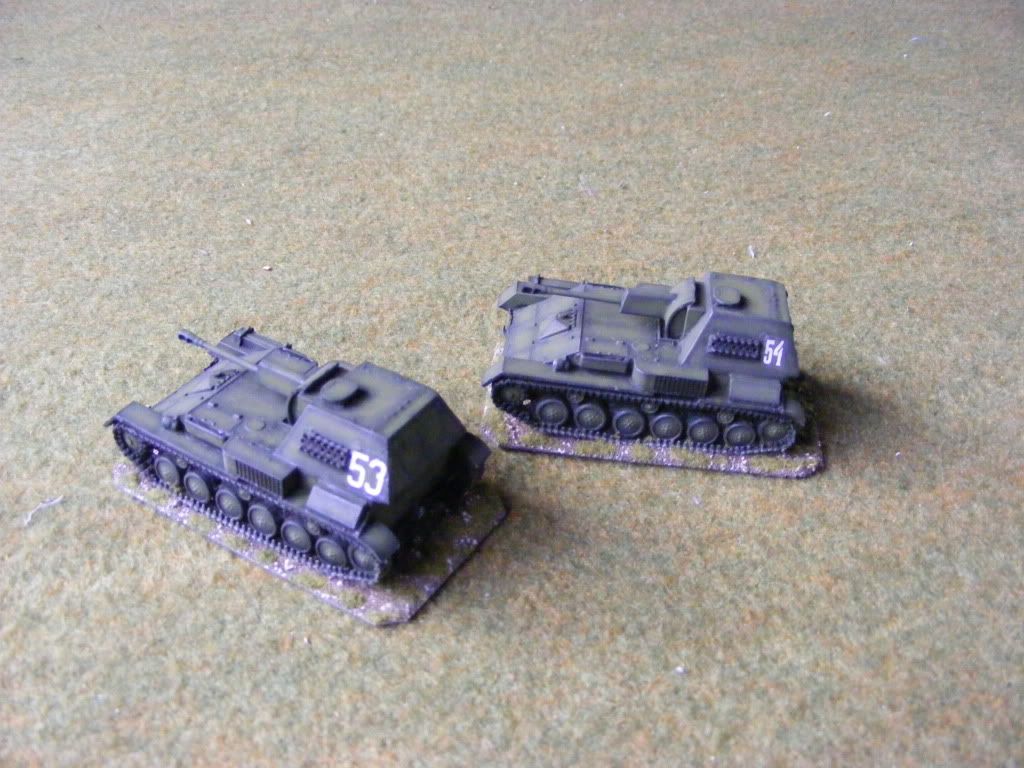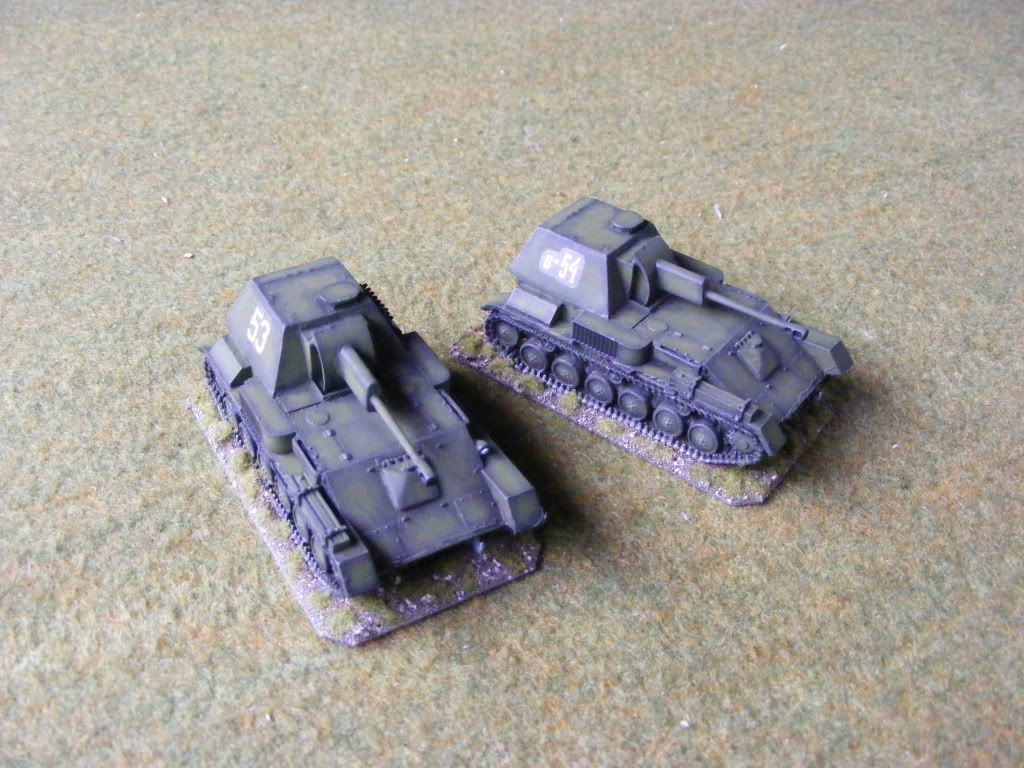 Catching up with what I managed to get done......JSU-152, Altaya repaints....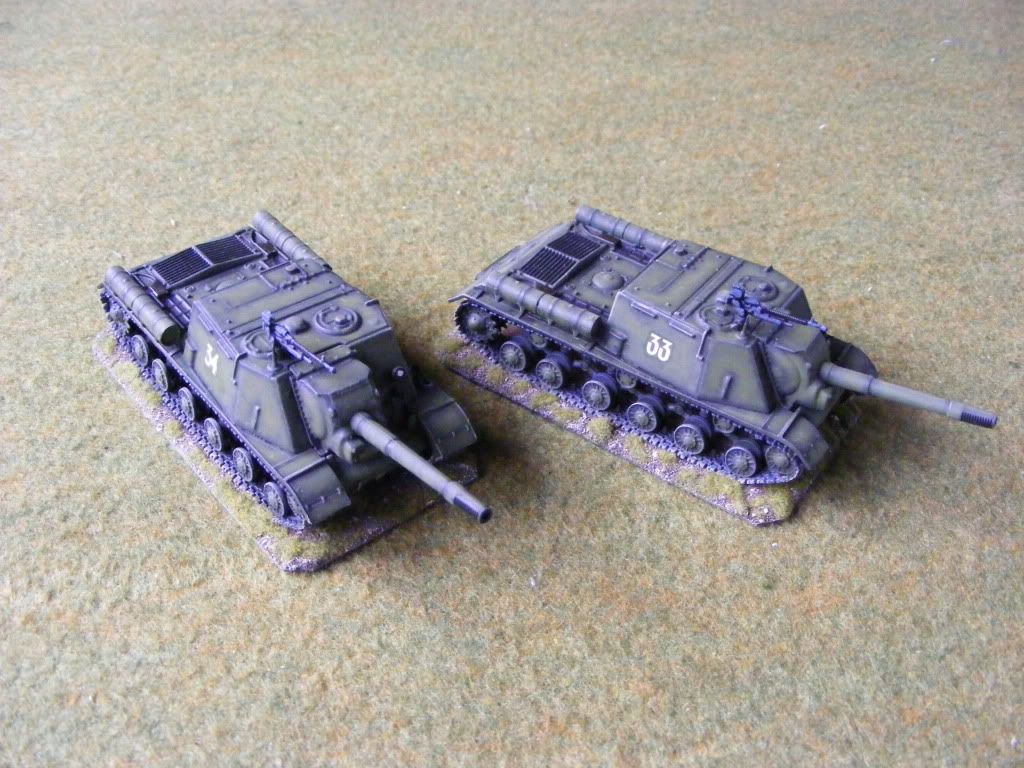 Chuffin Chafees, all Hasegawa...crew to follow...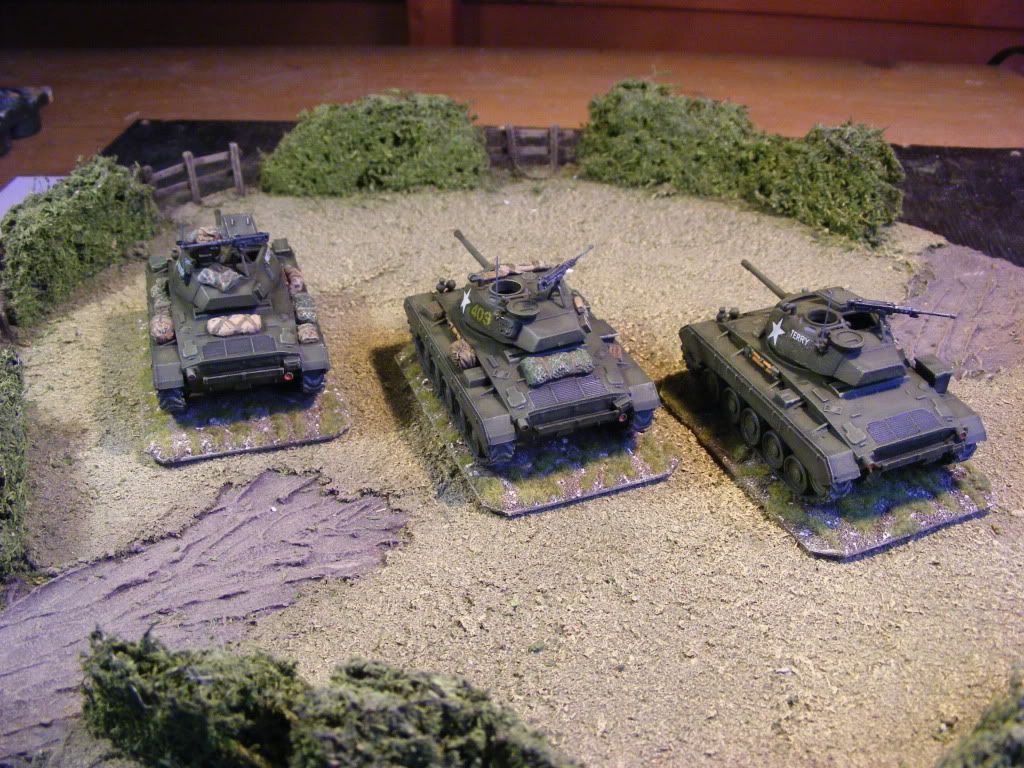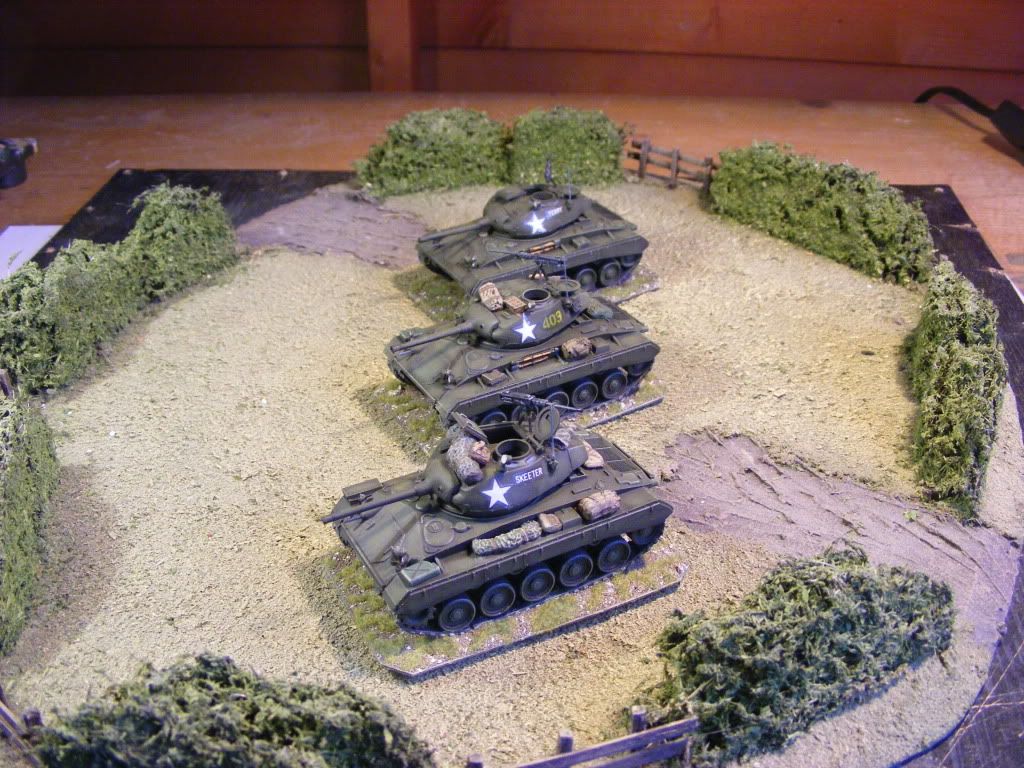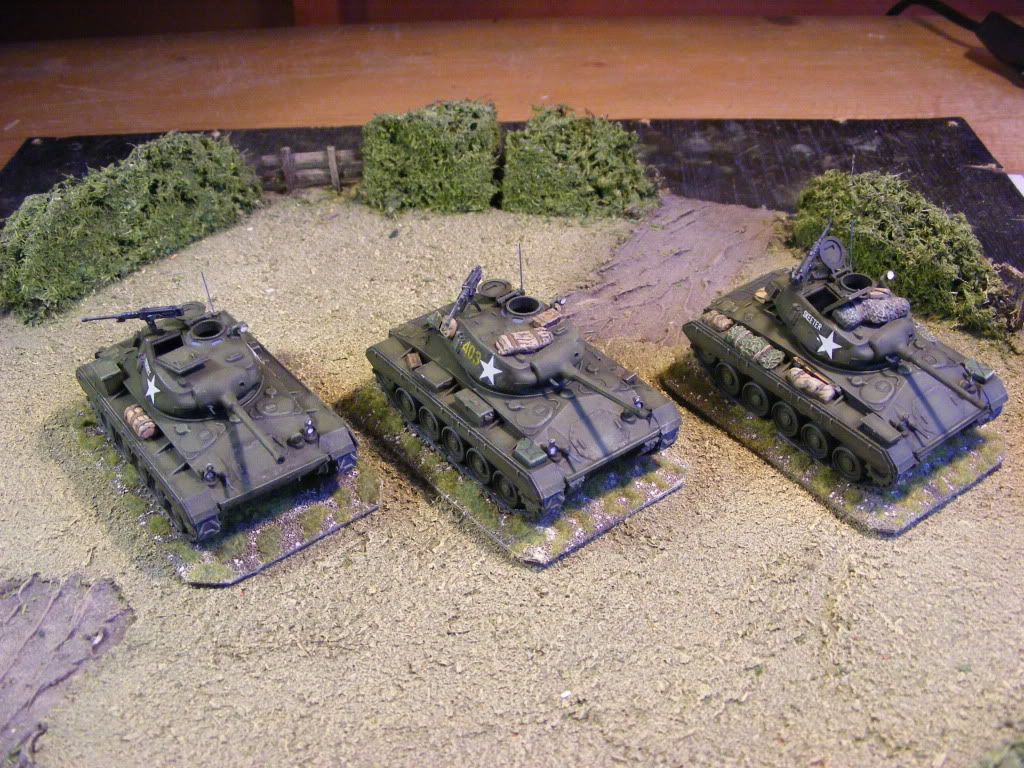 Radschlepper Ost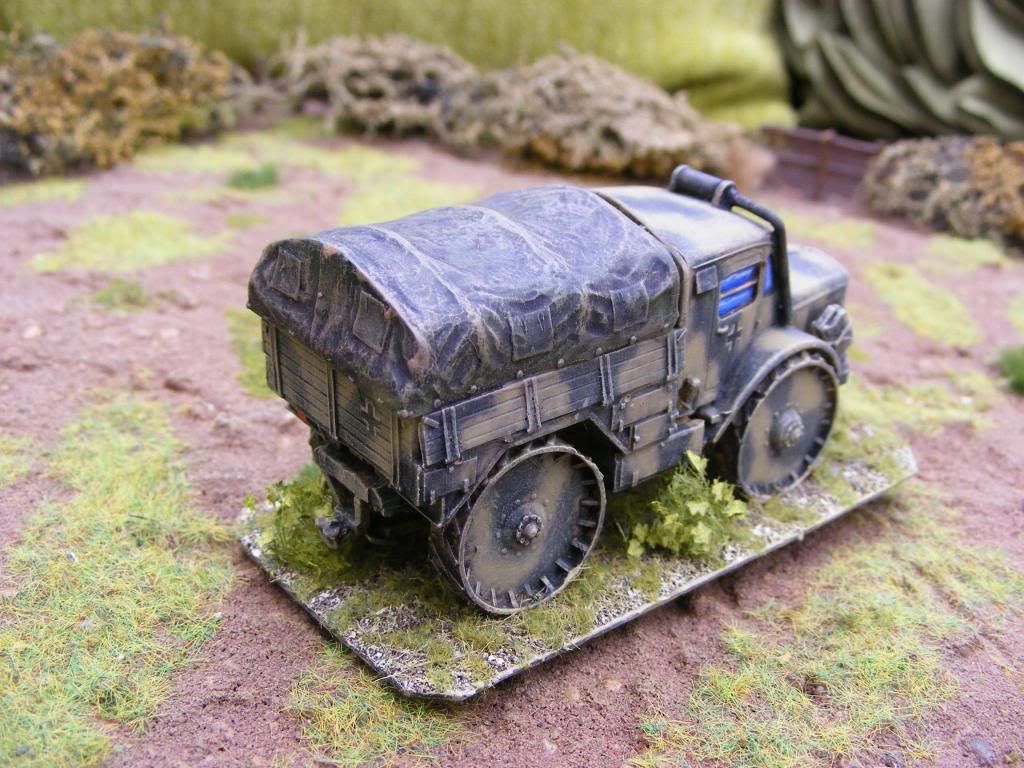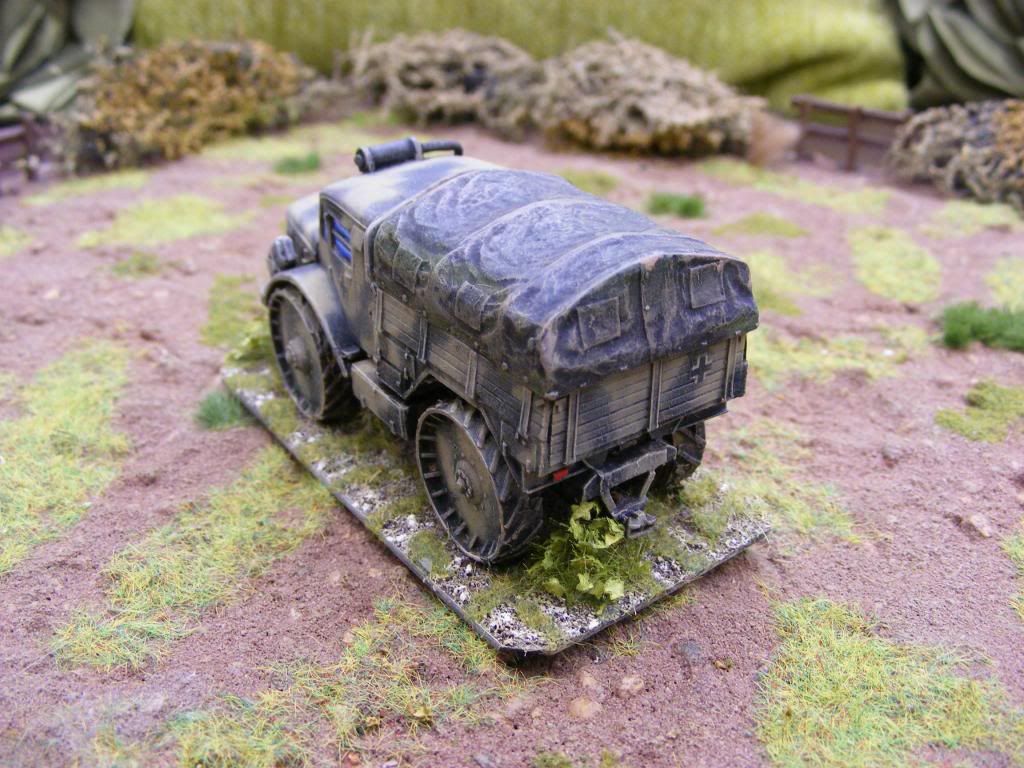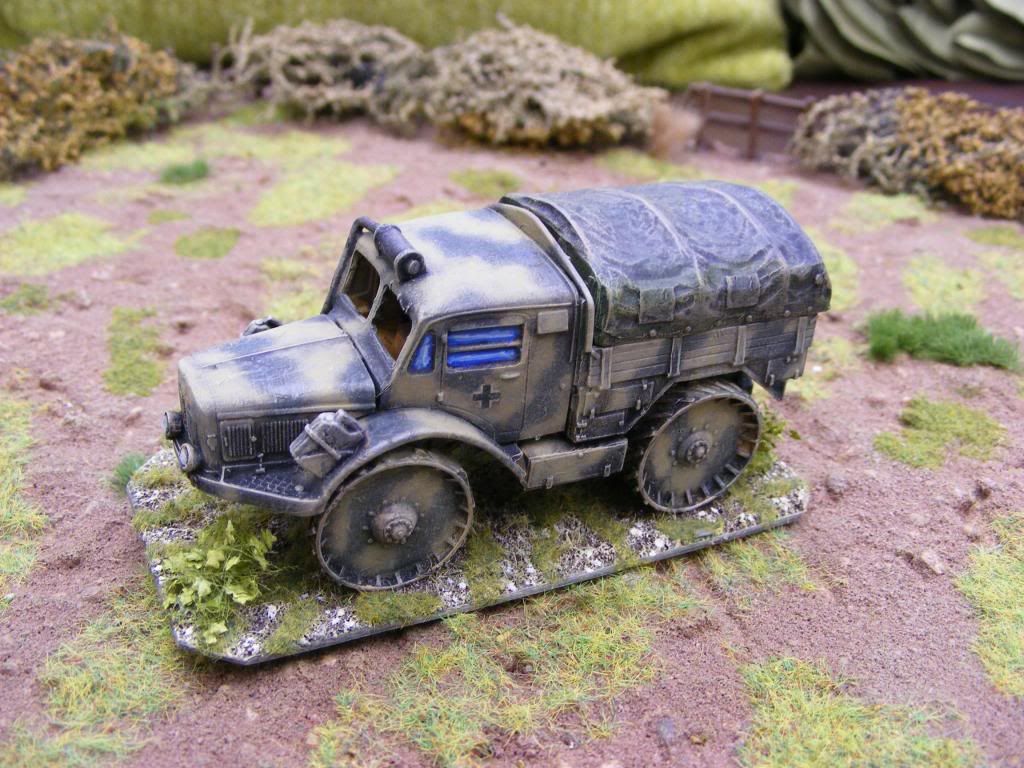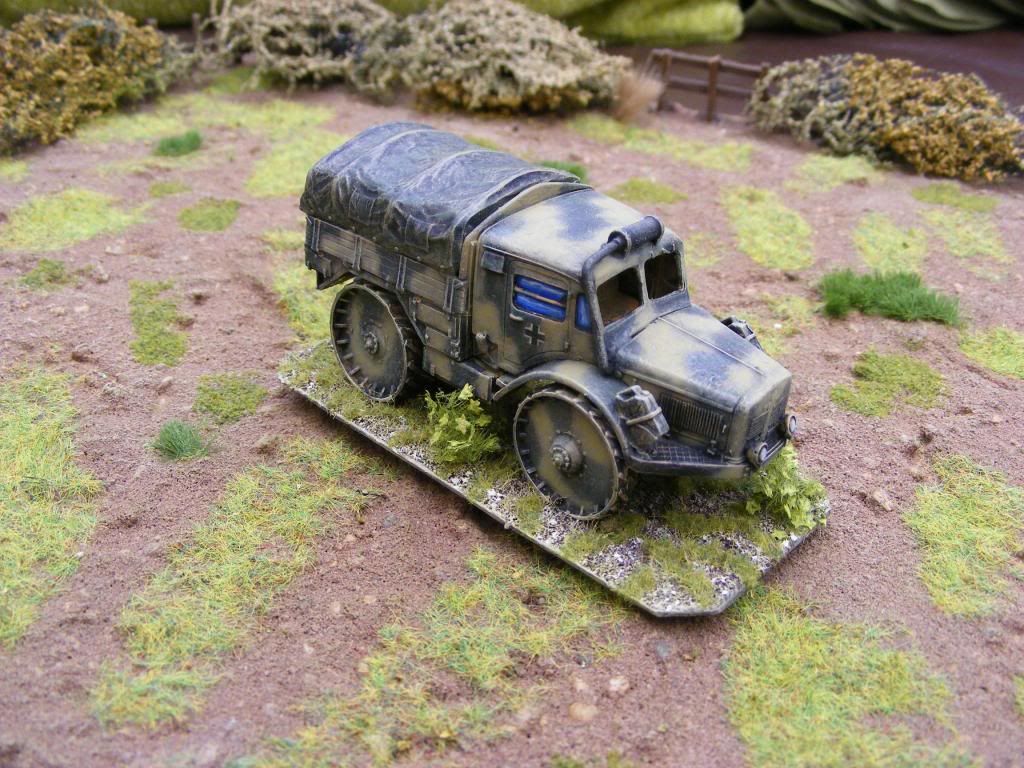 Late war Revell types............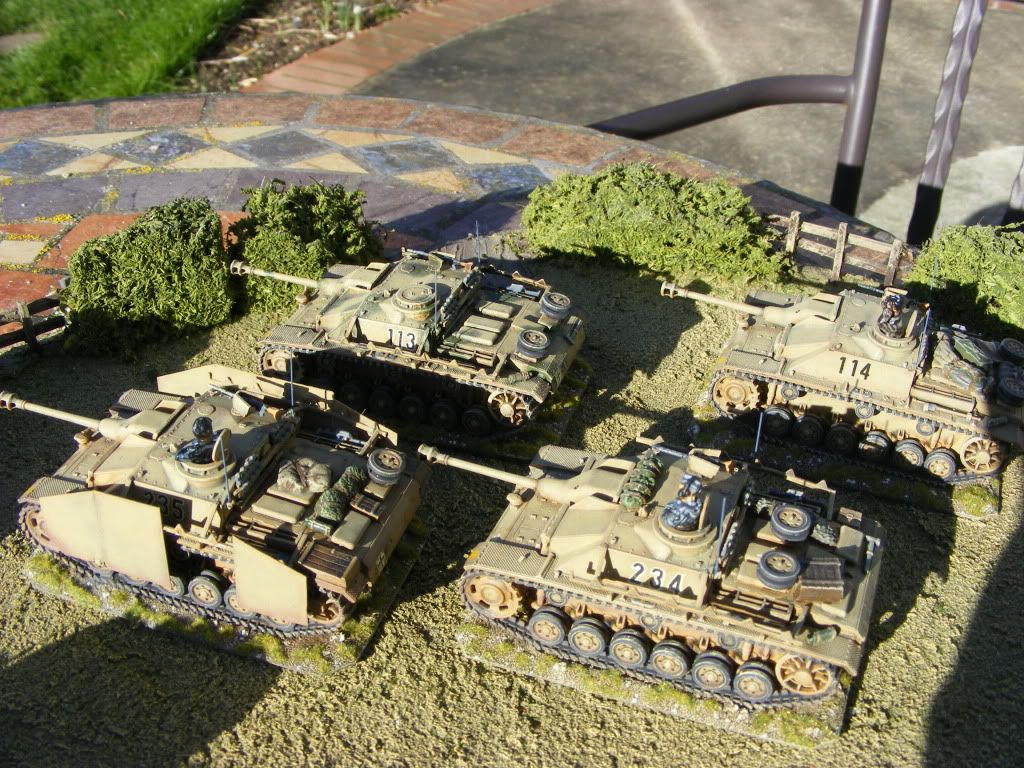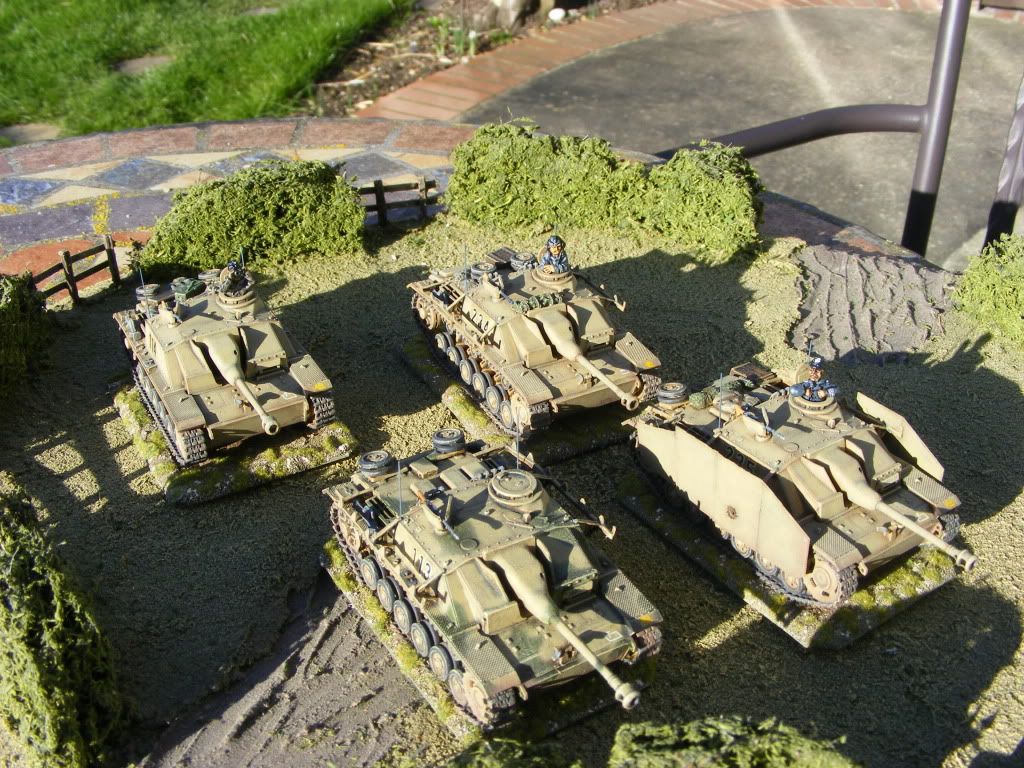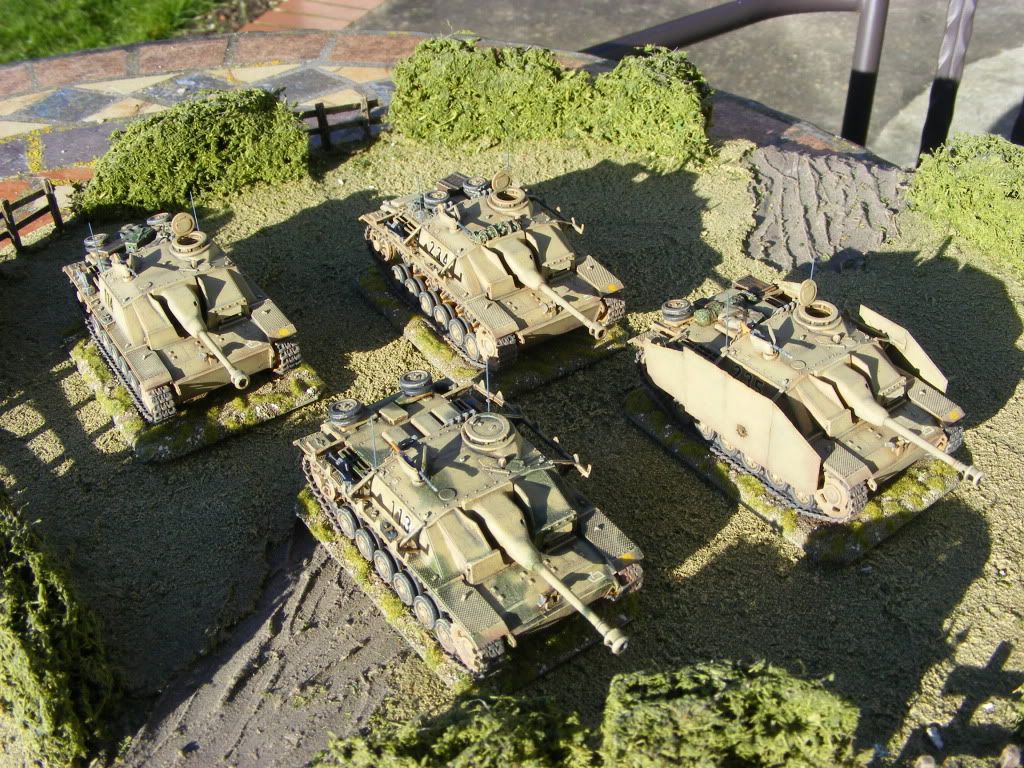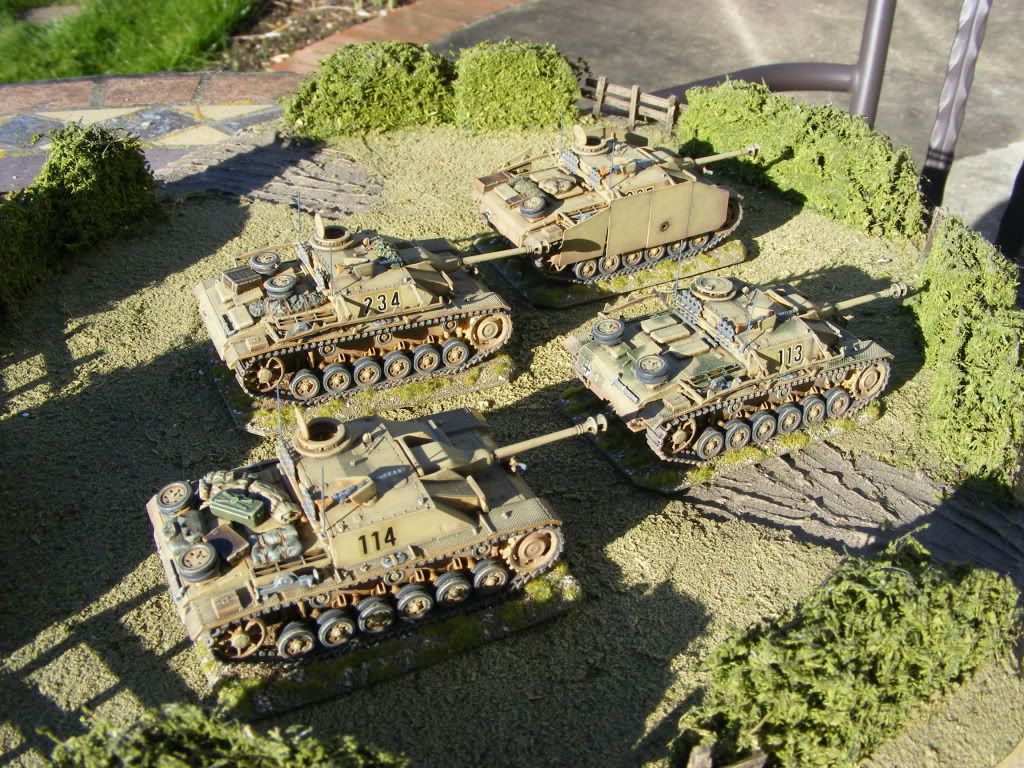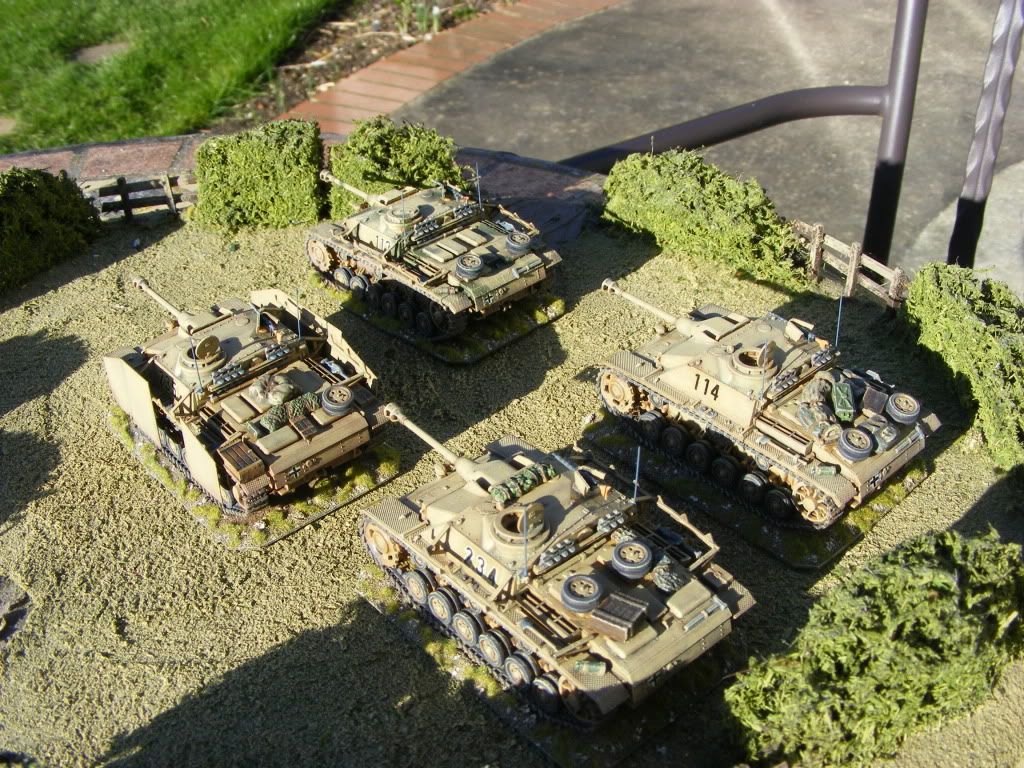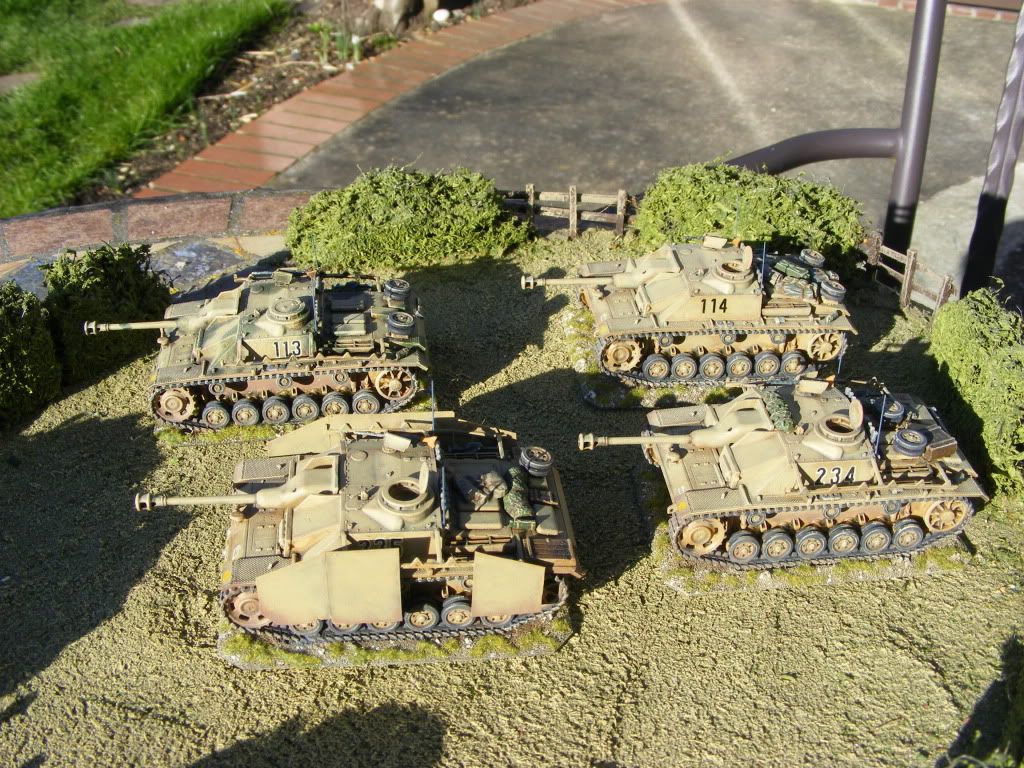 Continuing................
A MACO sWS mit Nebelwerfer......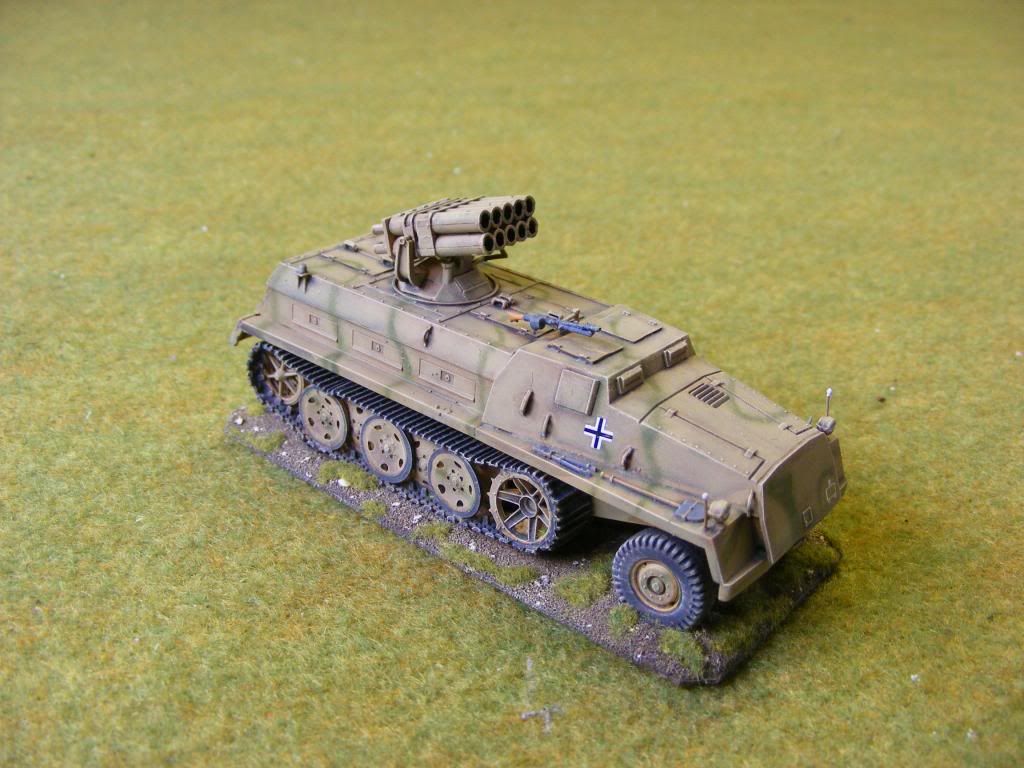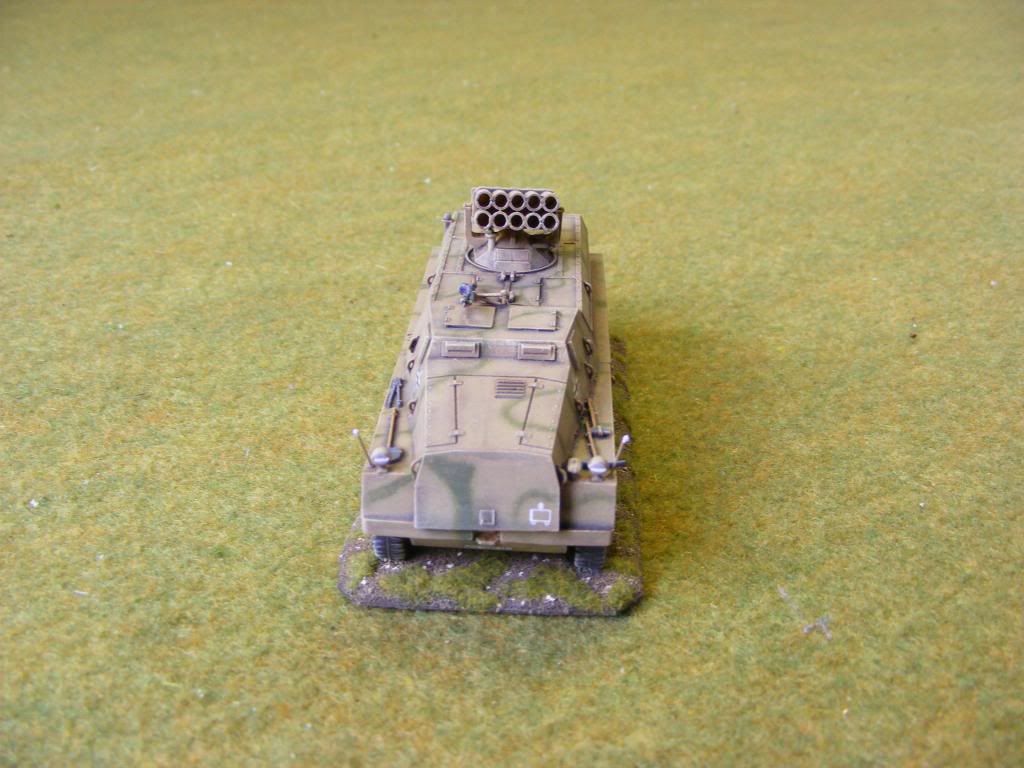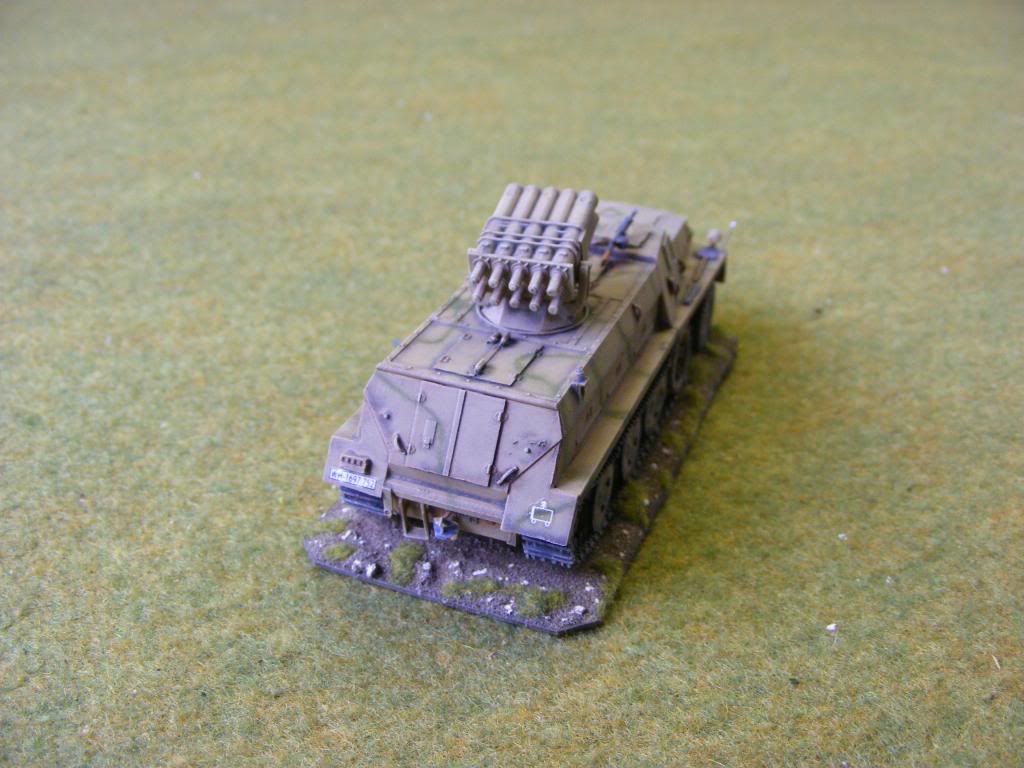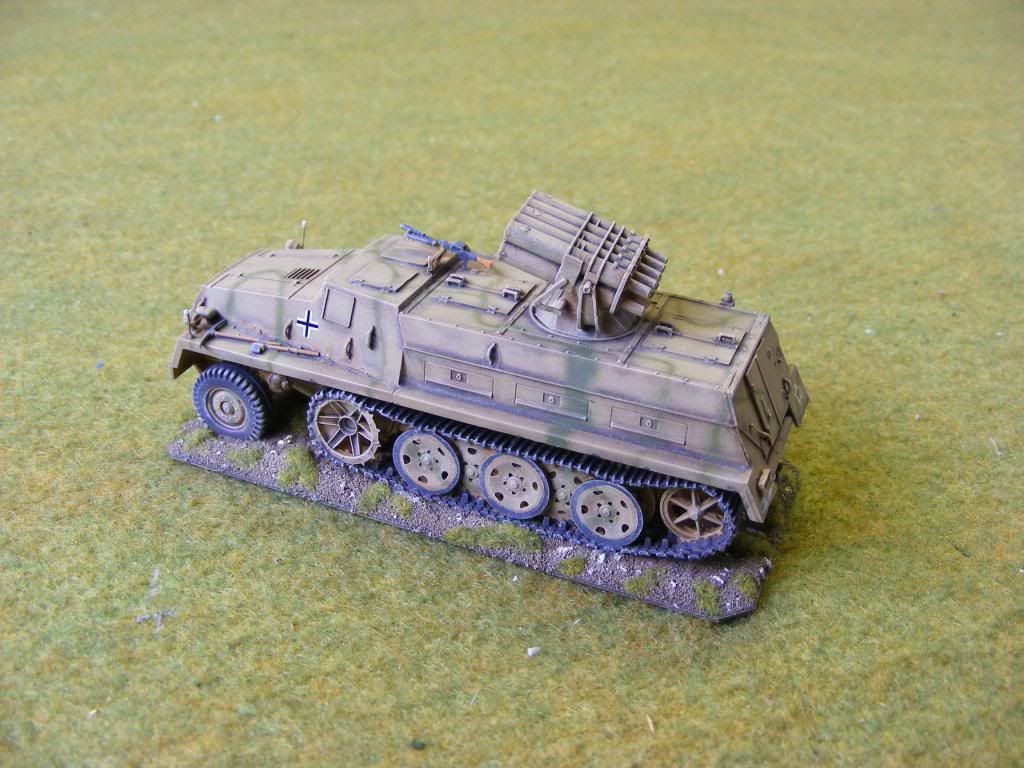 And a bit more....some sWS, all MACO except for 1 Caesar, and a Milicast or Cromwell armoured SdKfz 7 with some flak....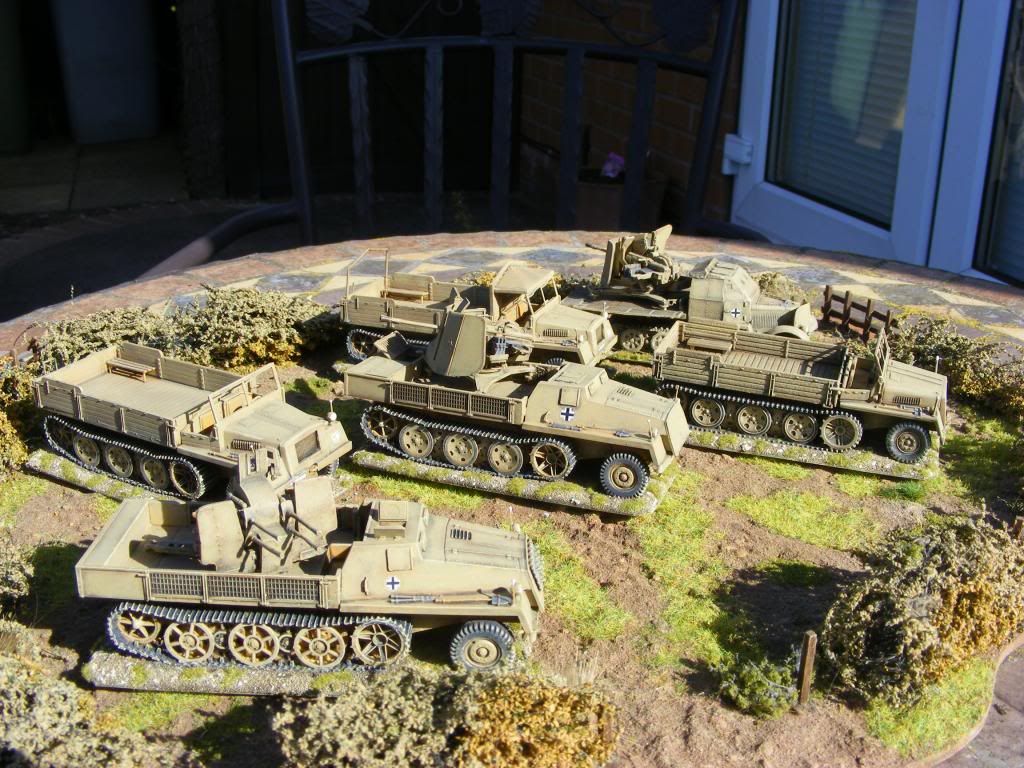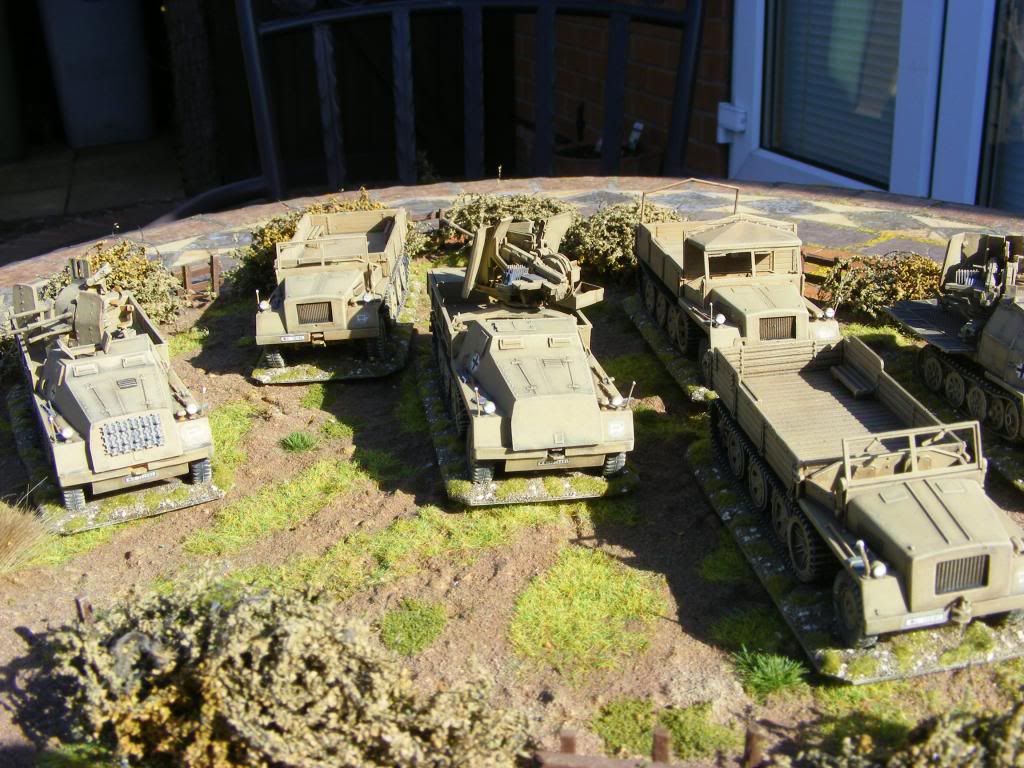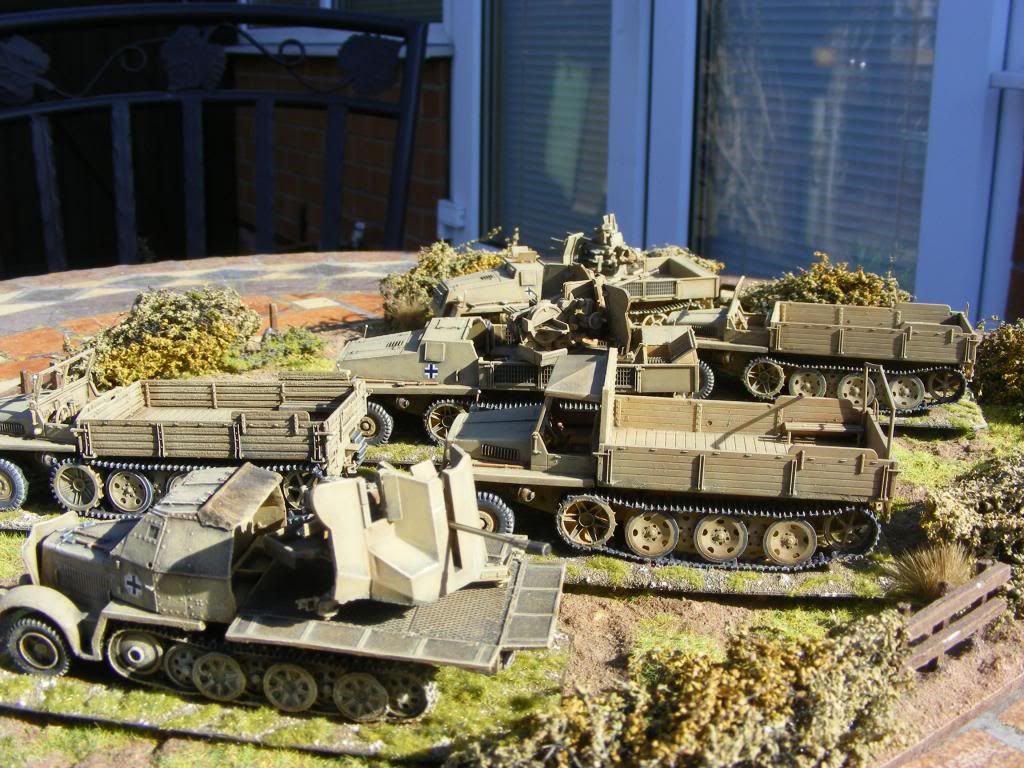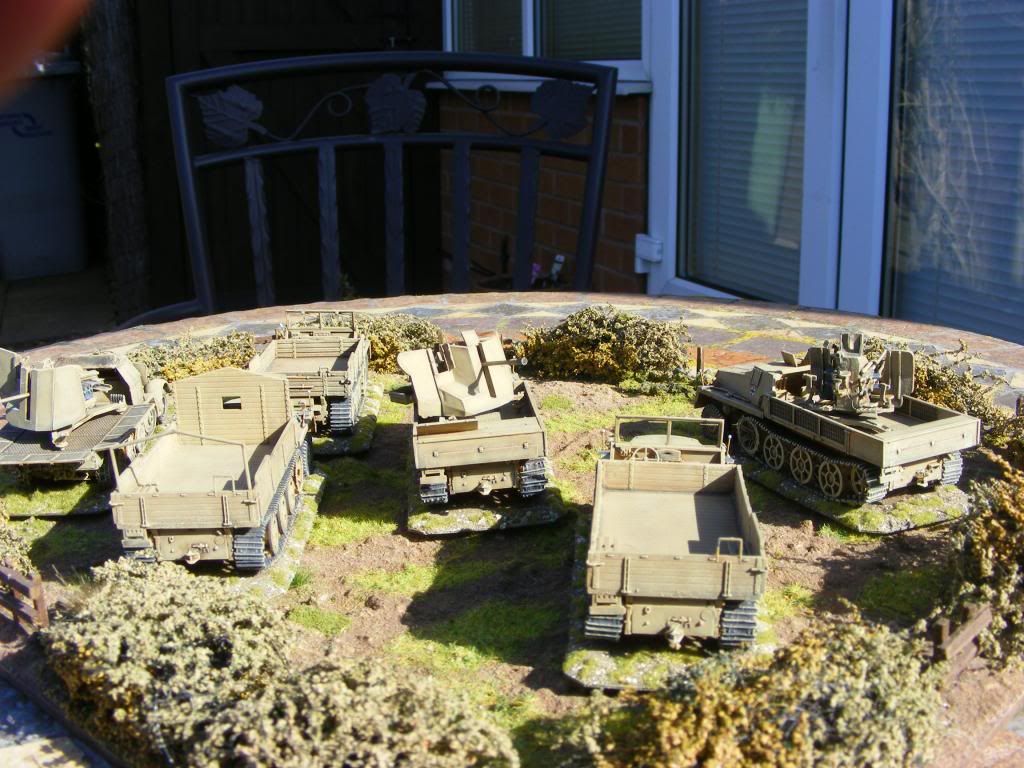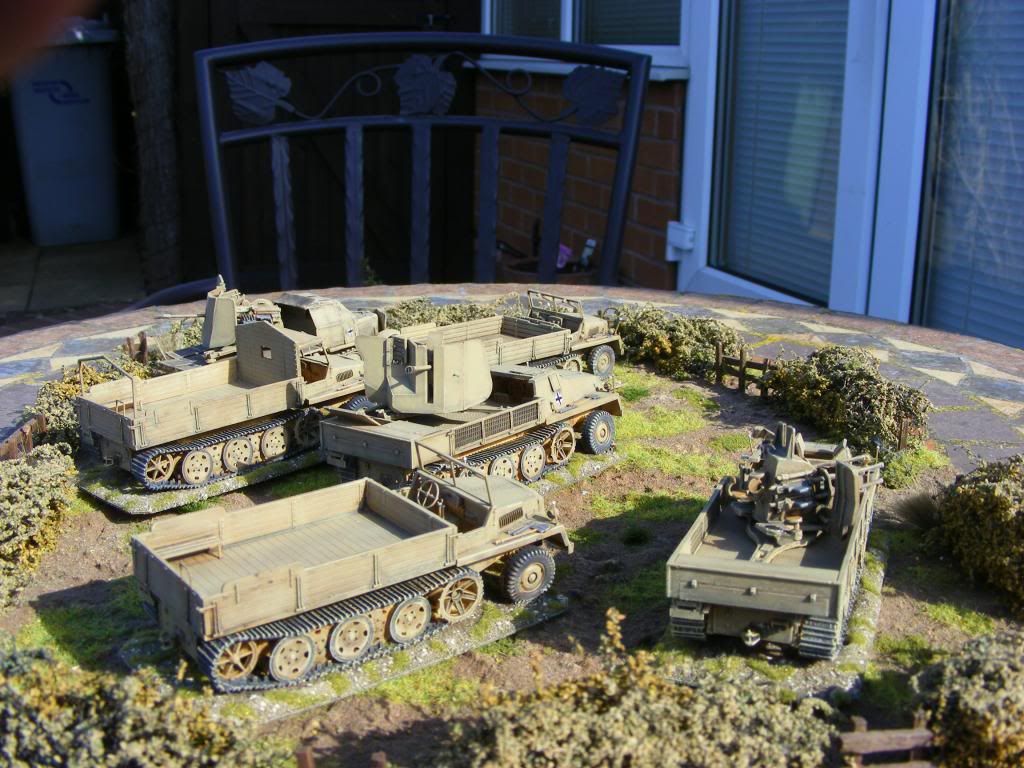 Marder from S&S....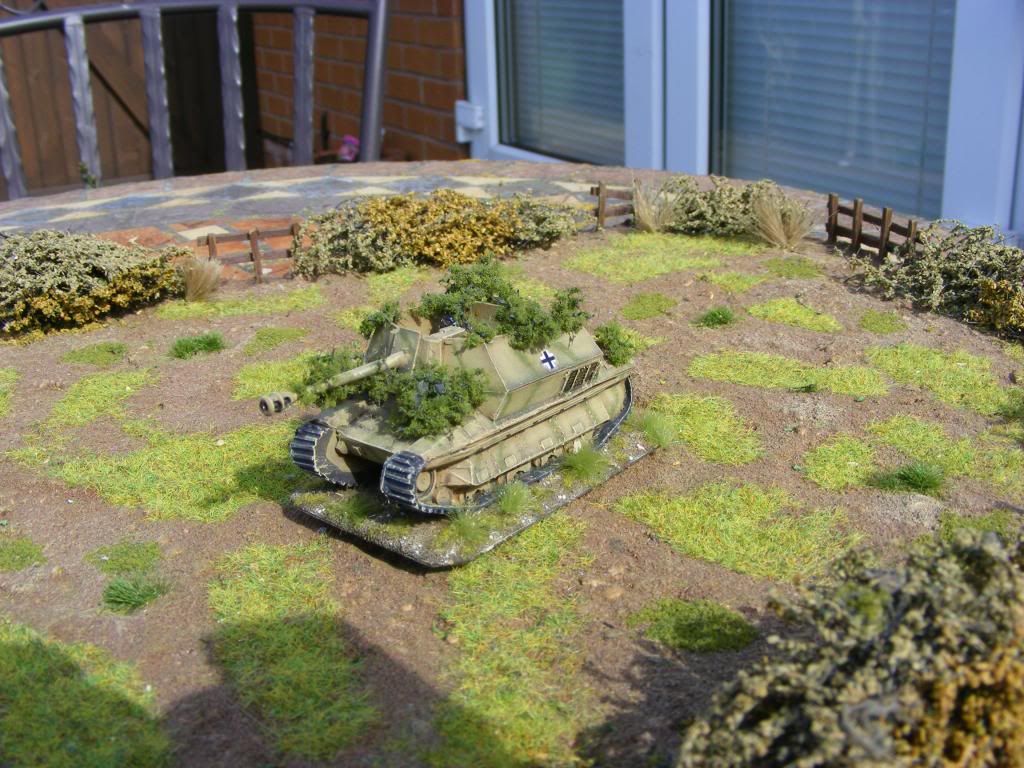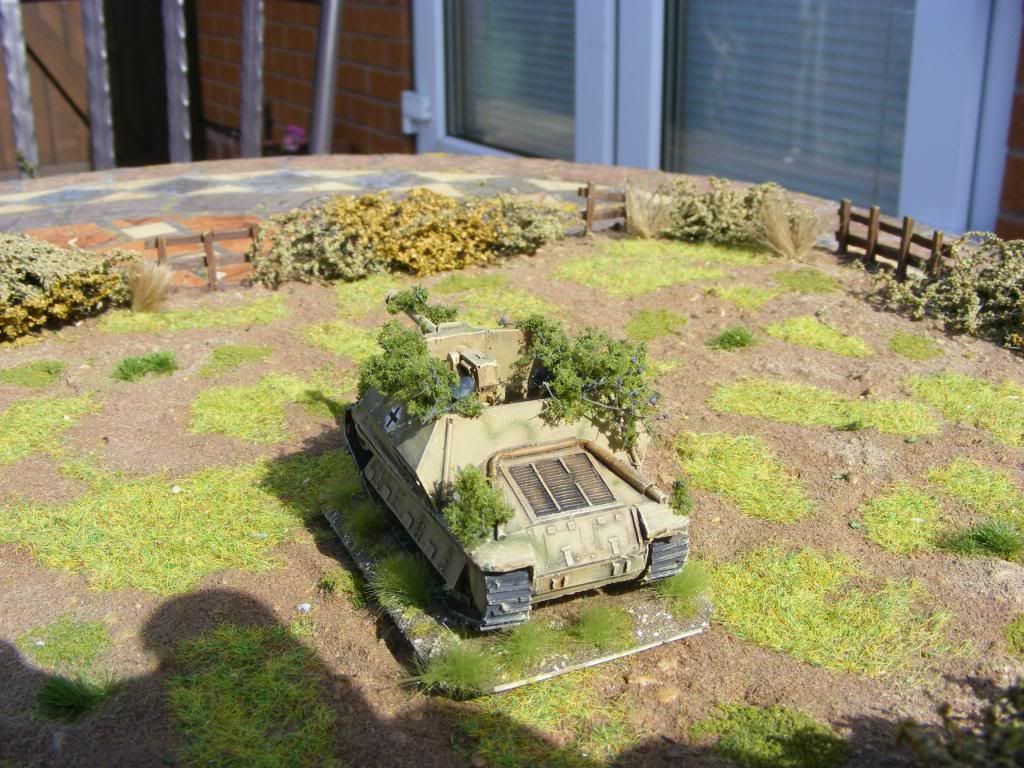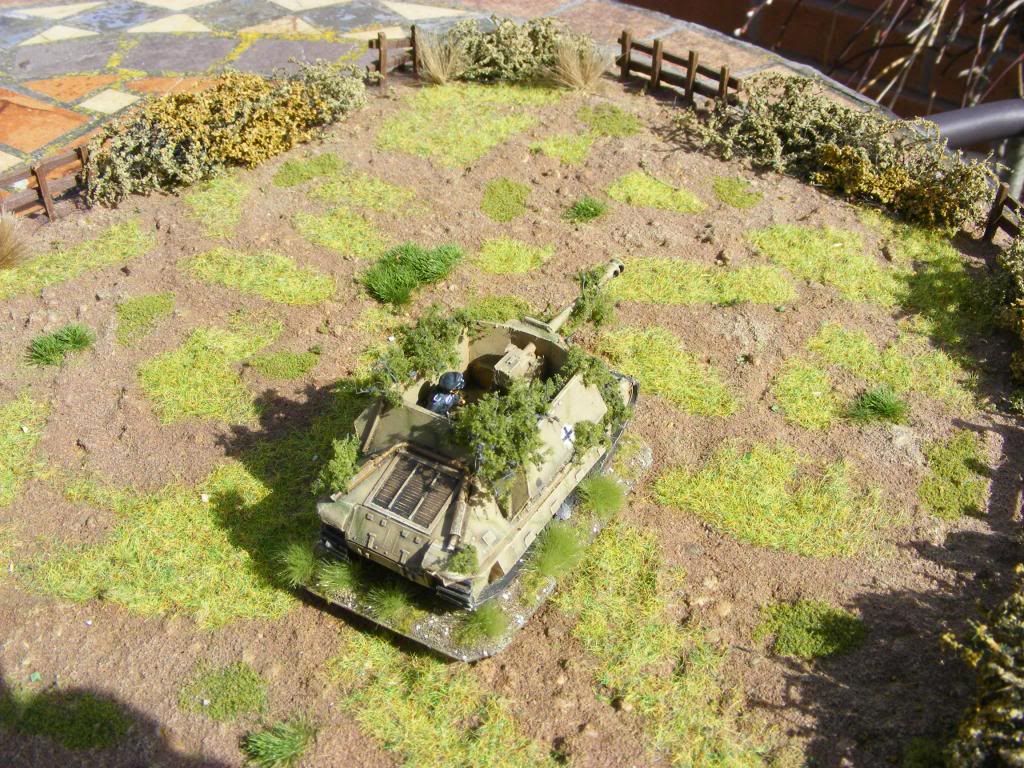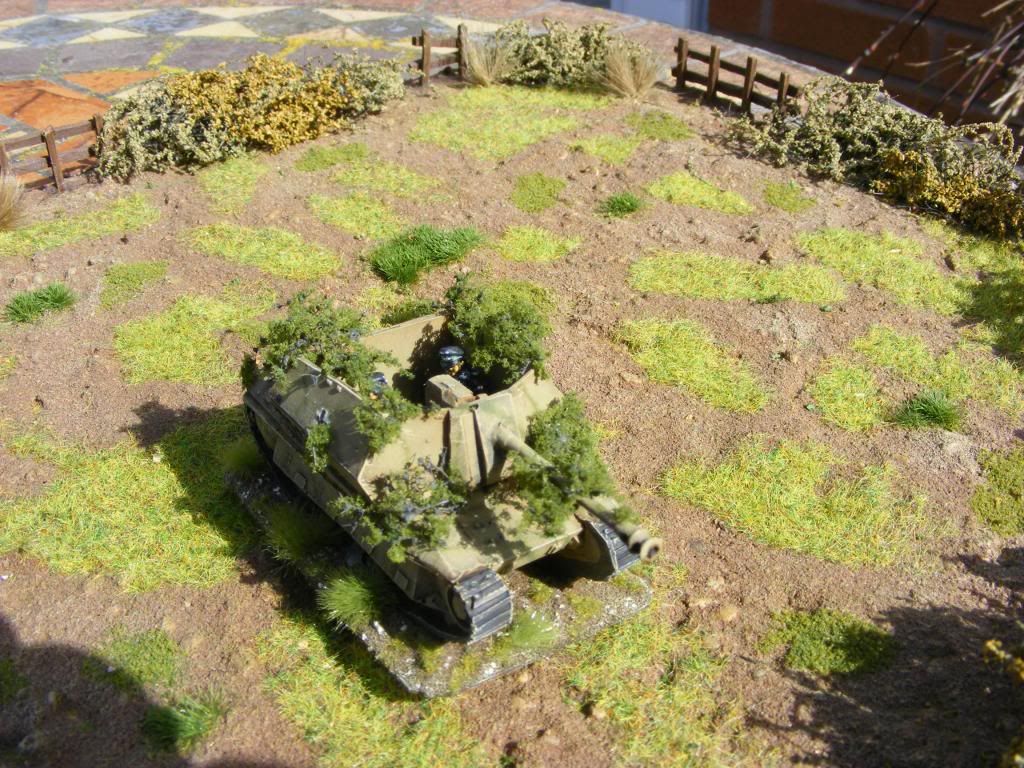 S&S Renault truck...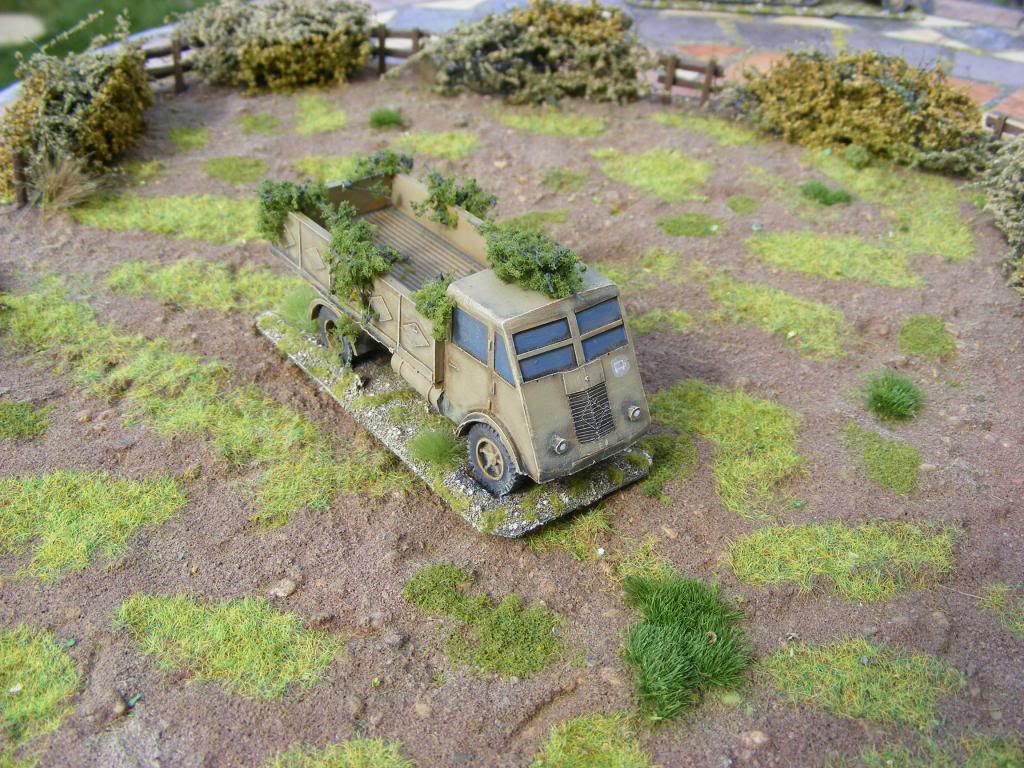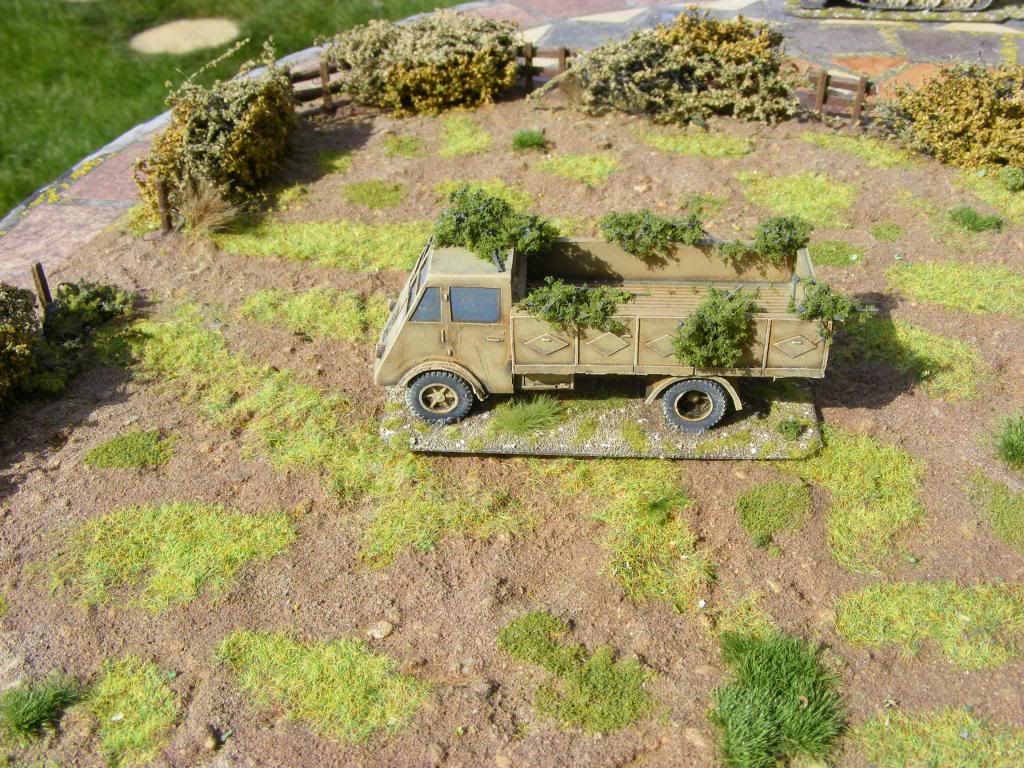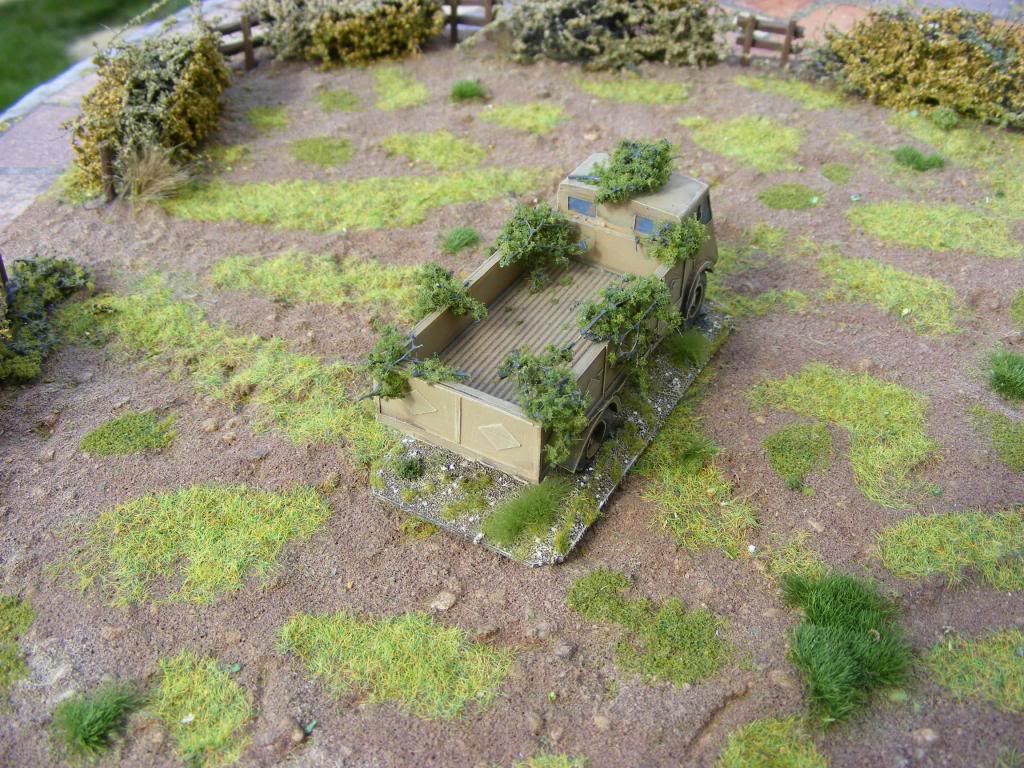 And one after I stuck the number plate back on....
Brittania 7 and flak....with a trailer and nebel that appeared from somewhere...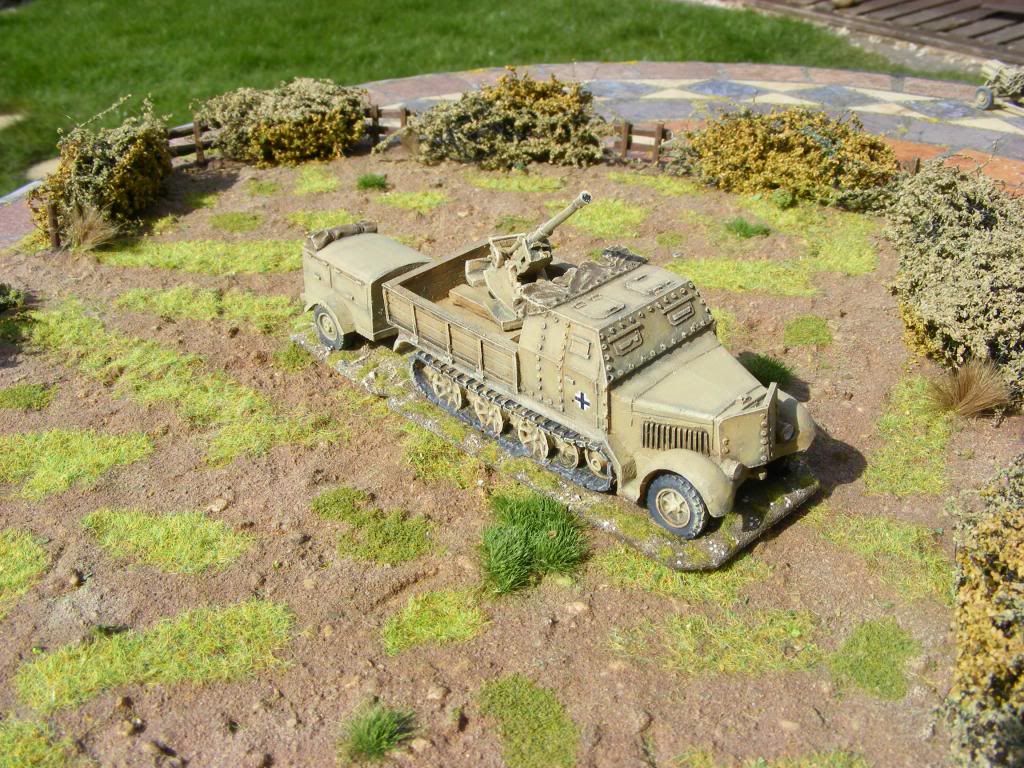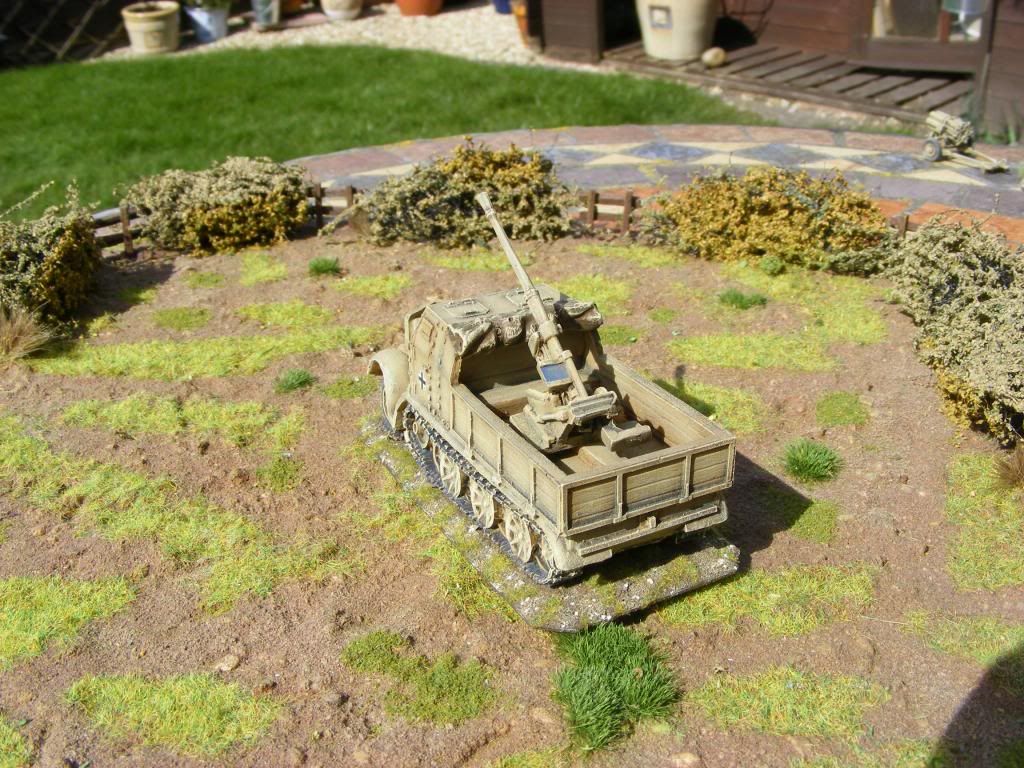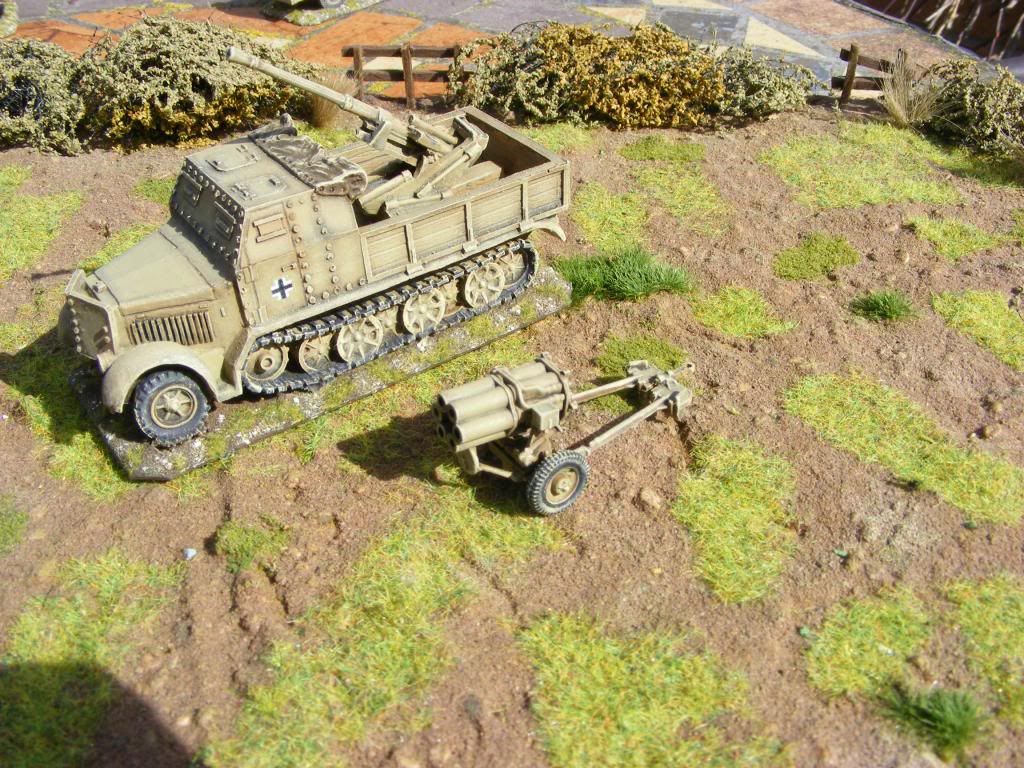 Organised for RF, figures by FAA, 1st Komp...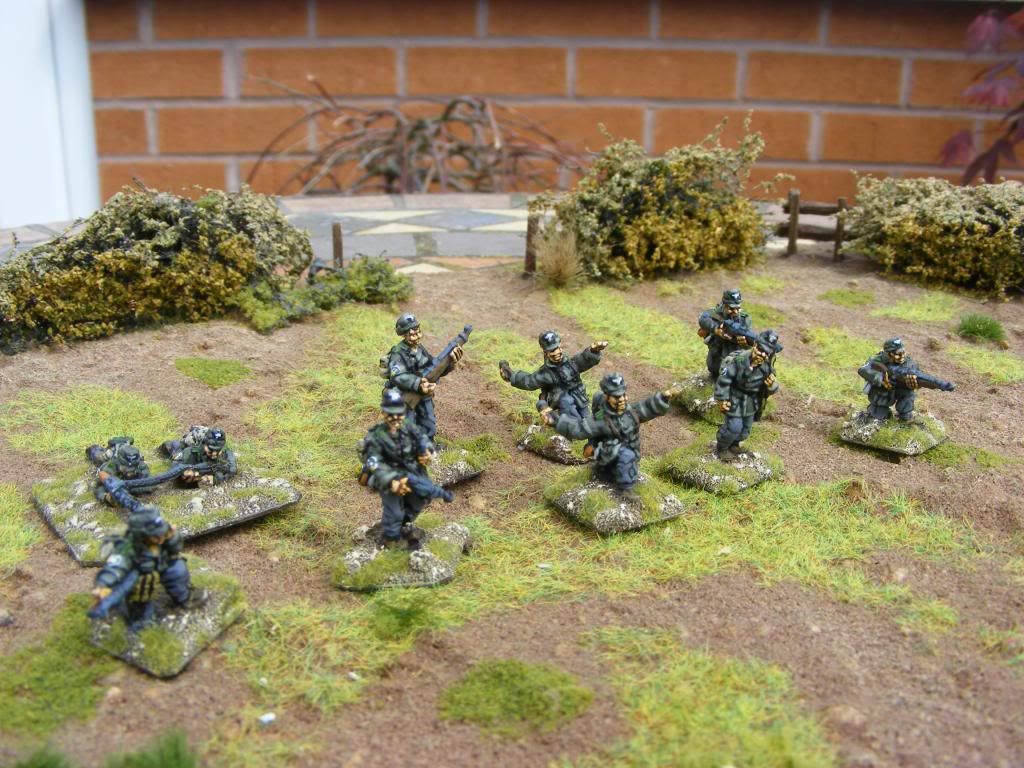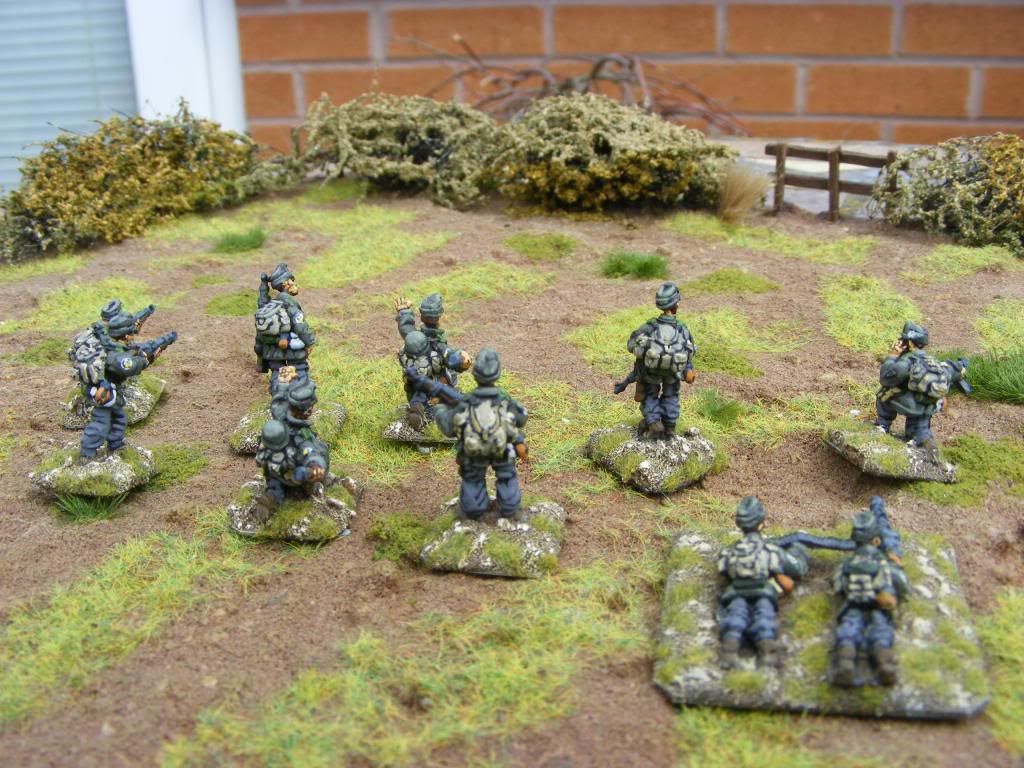 2nd Komp...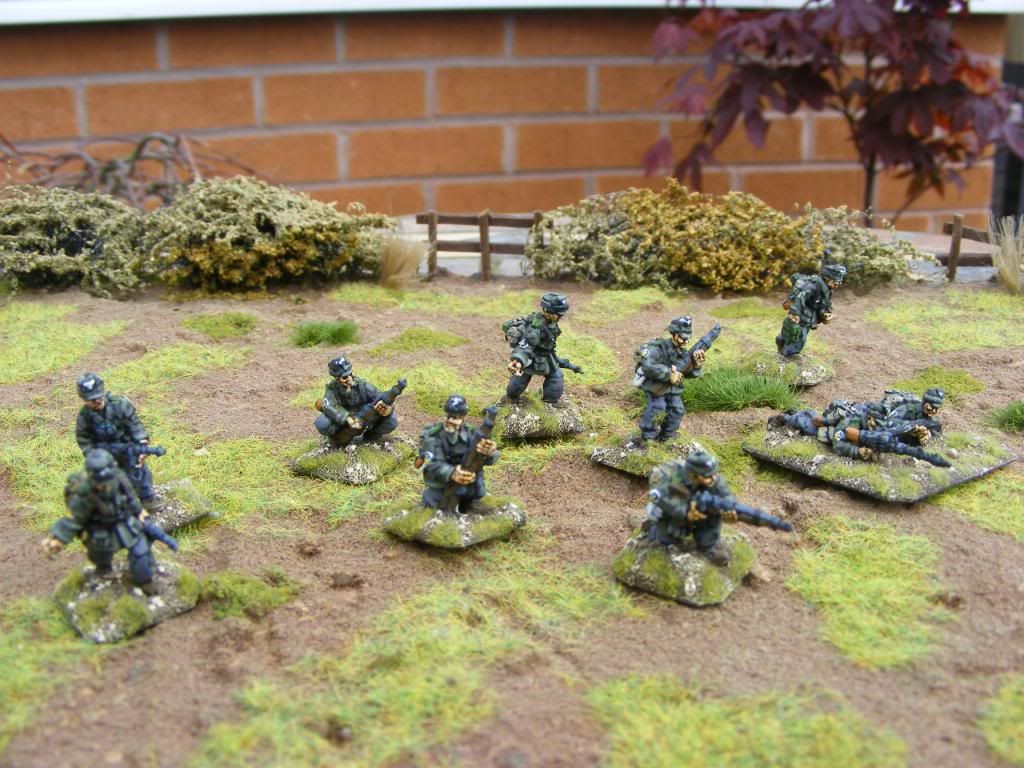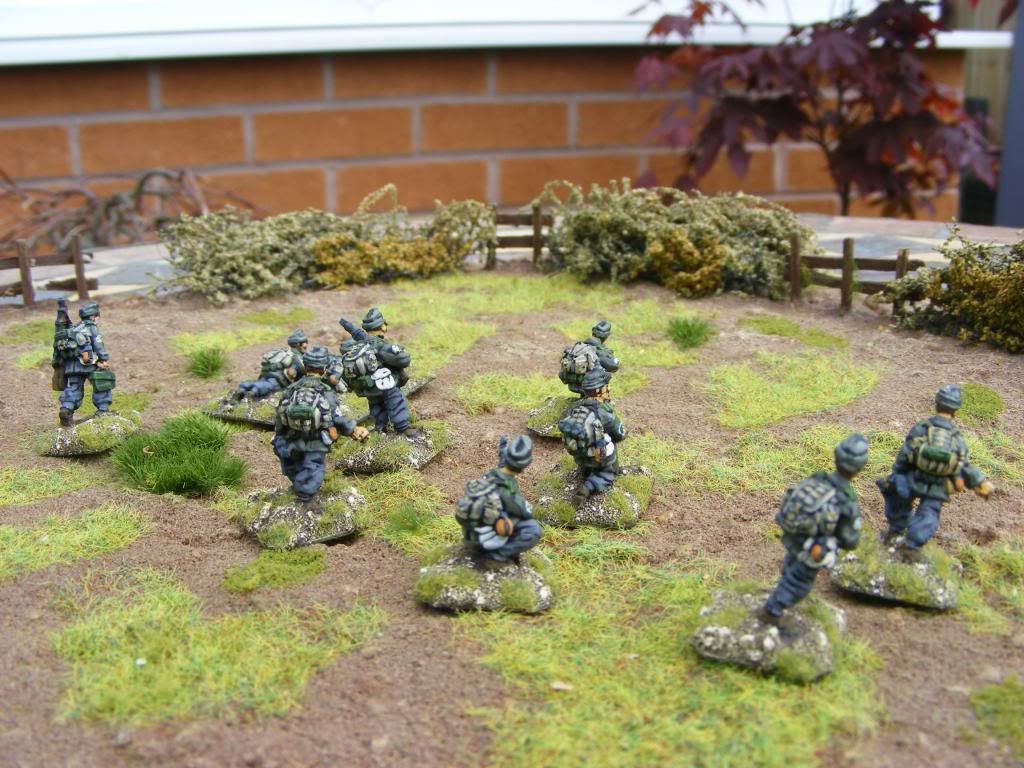 3rd Komp...
HQ Komp..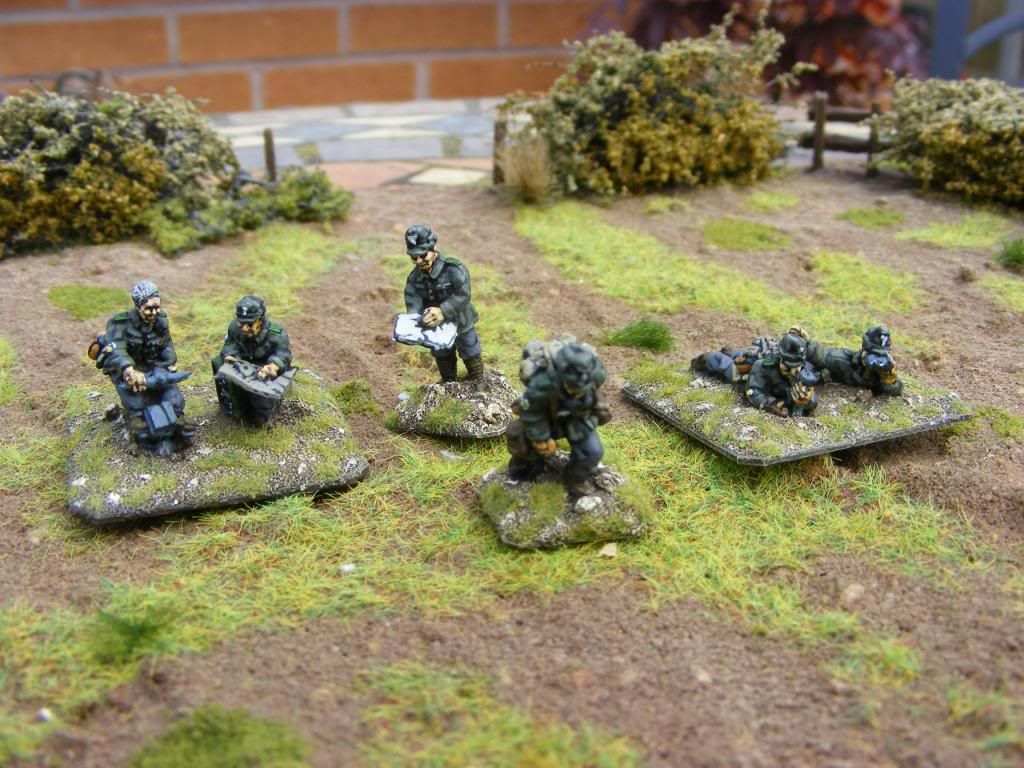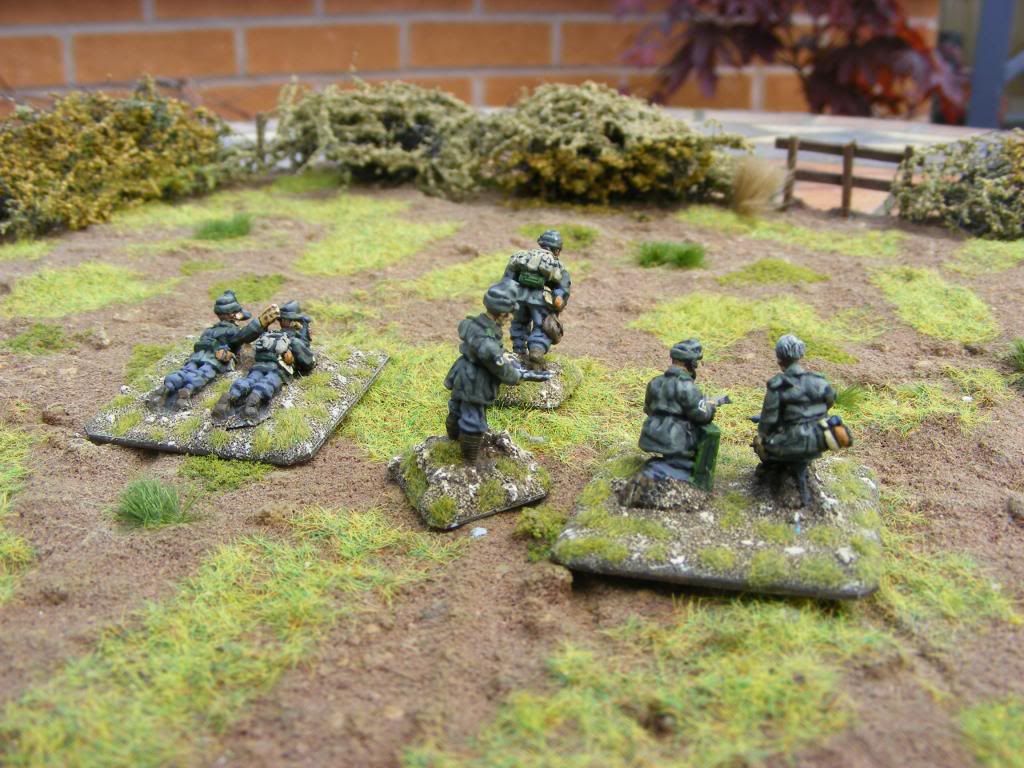 MG Komp...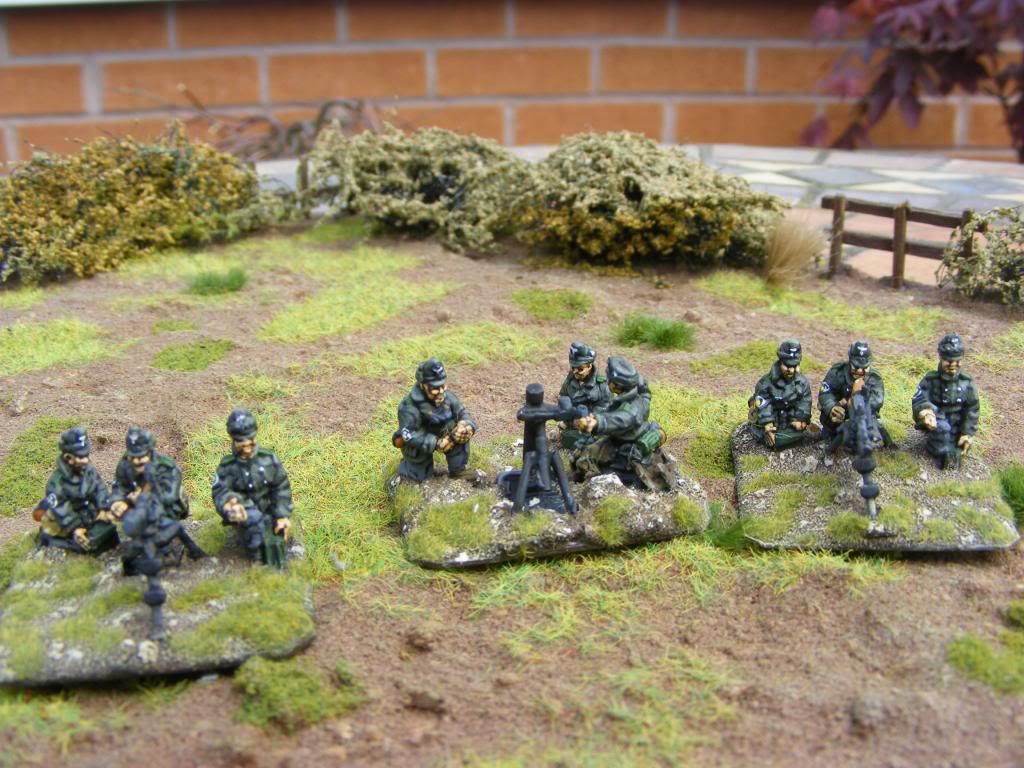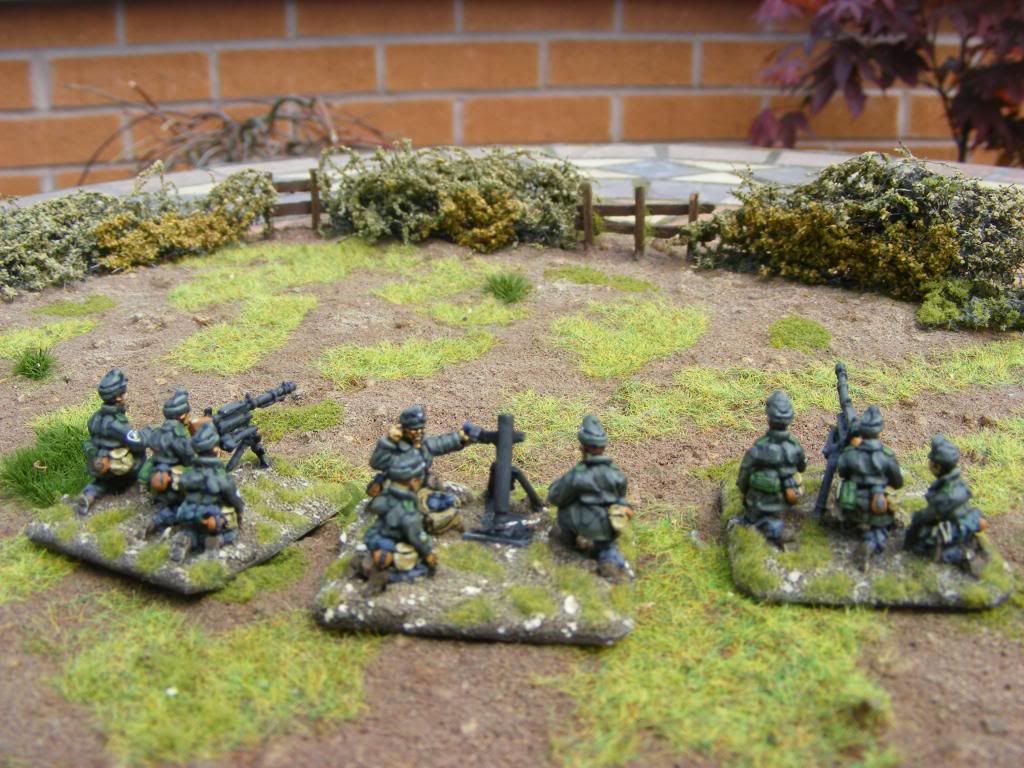 Heavy Komp...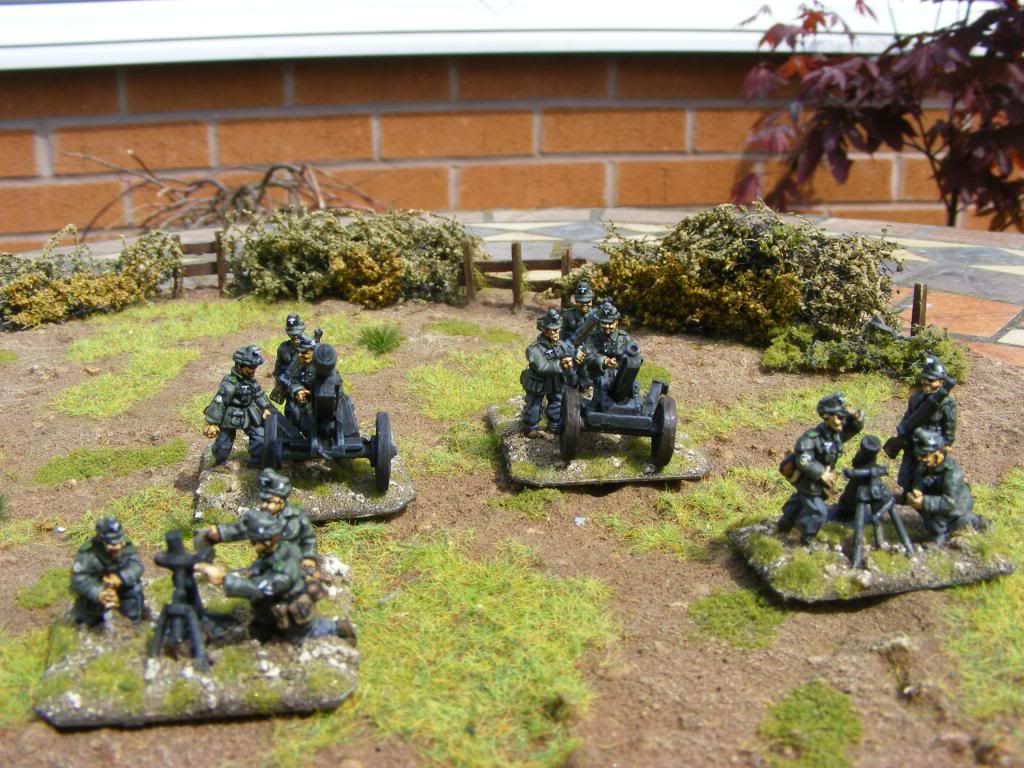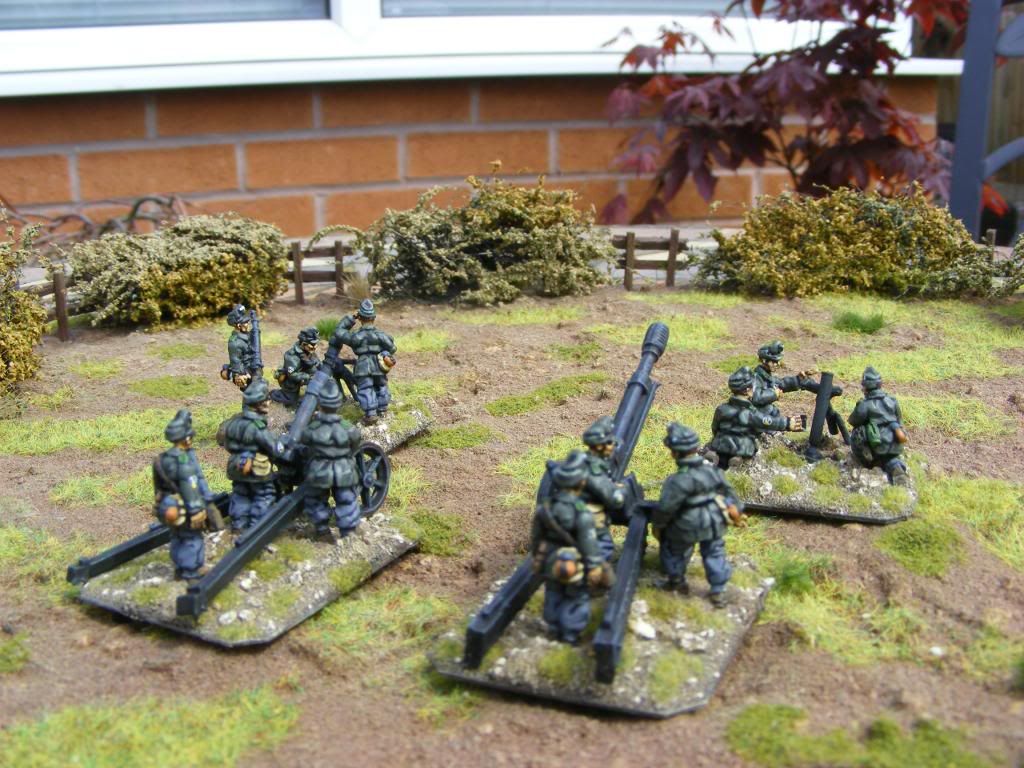 Apologies for the feeble attempt at edelweiss, at least I tried.....
S&S Kangaroos, one new and two very old repainted............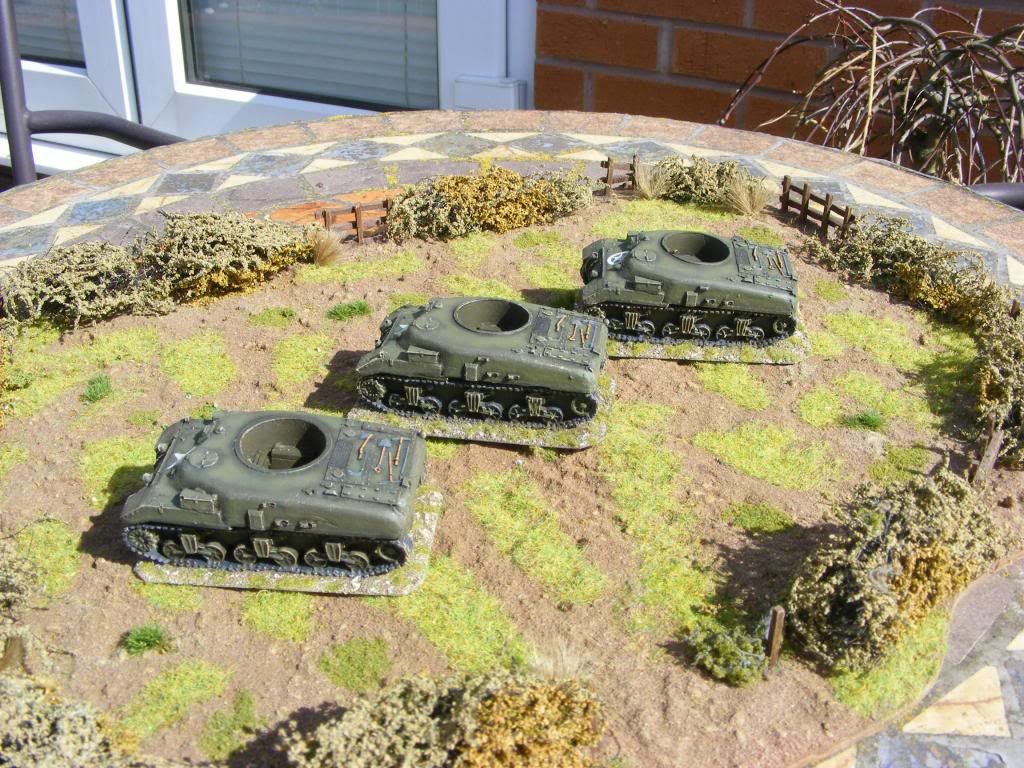 Some oddball pieces revamped for a bit of variety, both PST iirc.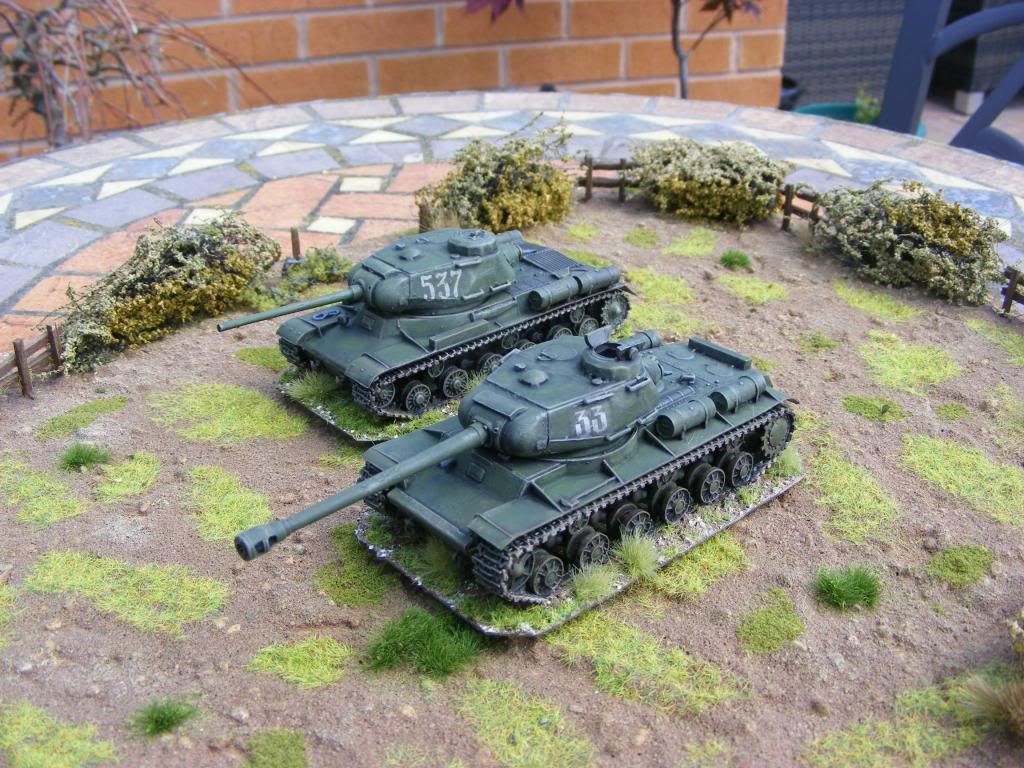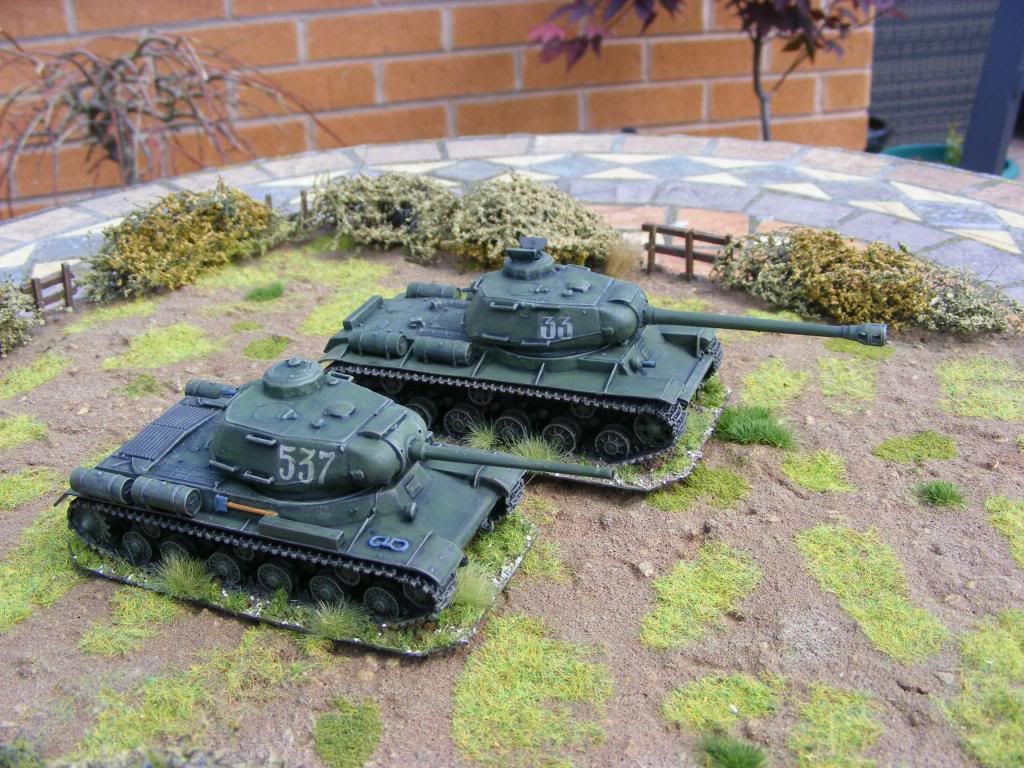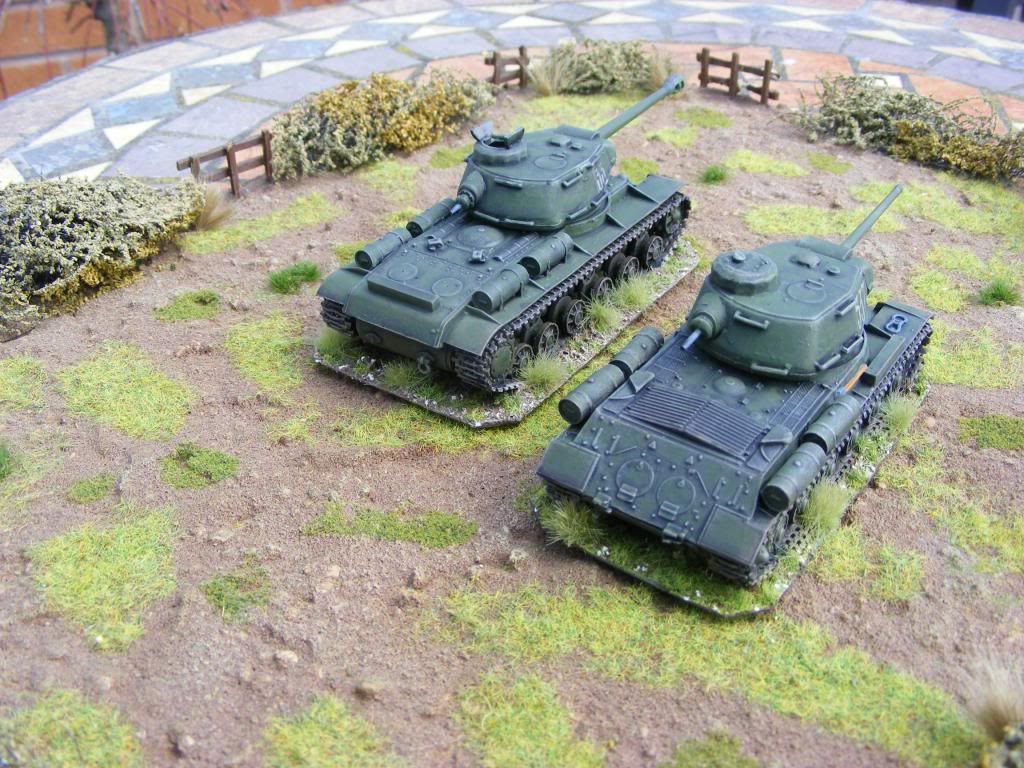 Got these after reading Bob's opinion of them, and very nice they are too....2 for around £8.50 and a snip to build....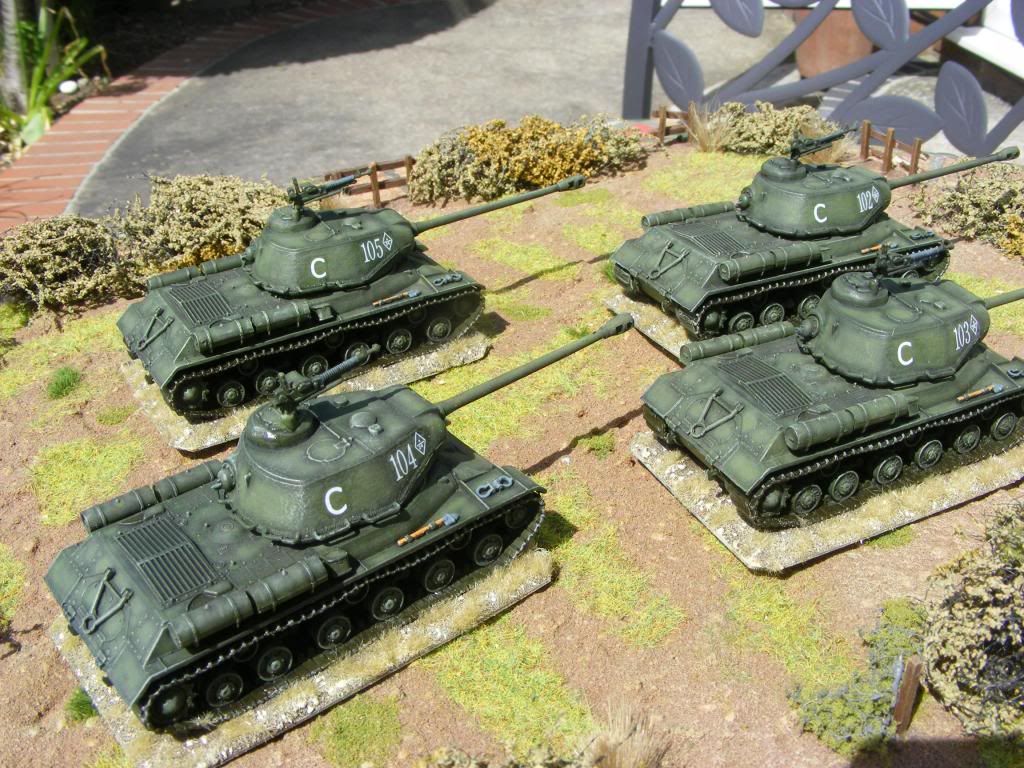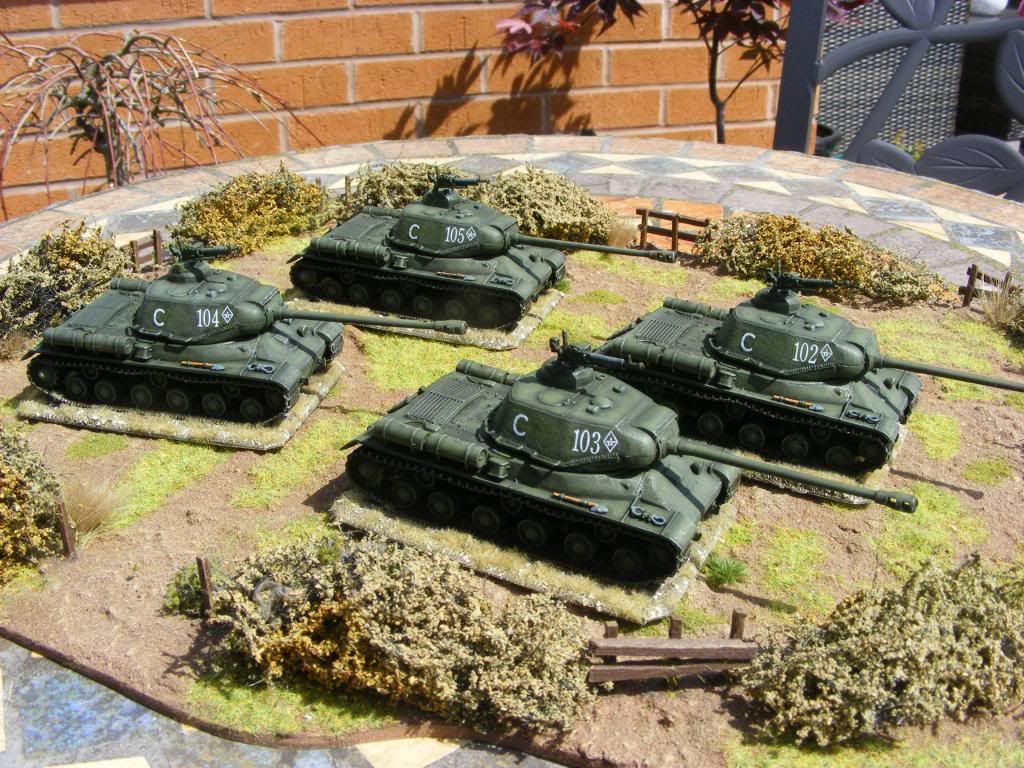 KV-85s, both by PST....think I'll need some Russian Commander figures the way things are going.....
The transfers do show up glossy here in the sunlight and under a supermacro zoom lens, but in the Stygian gloom of the Shed and it's awesome flourescent lighting, they look just fine....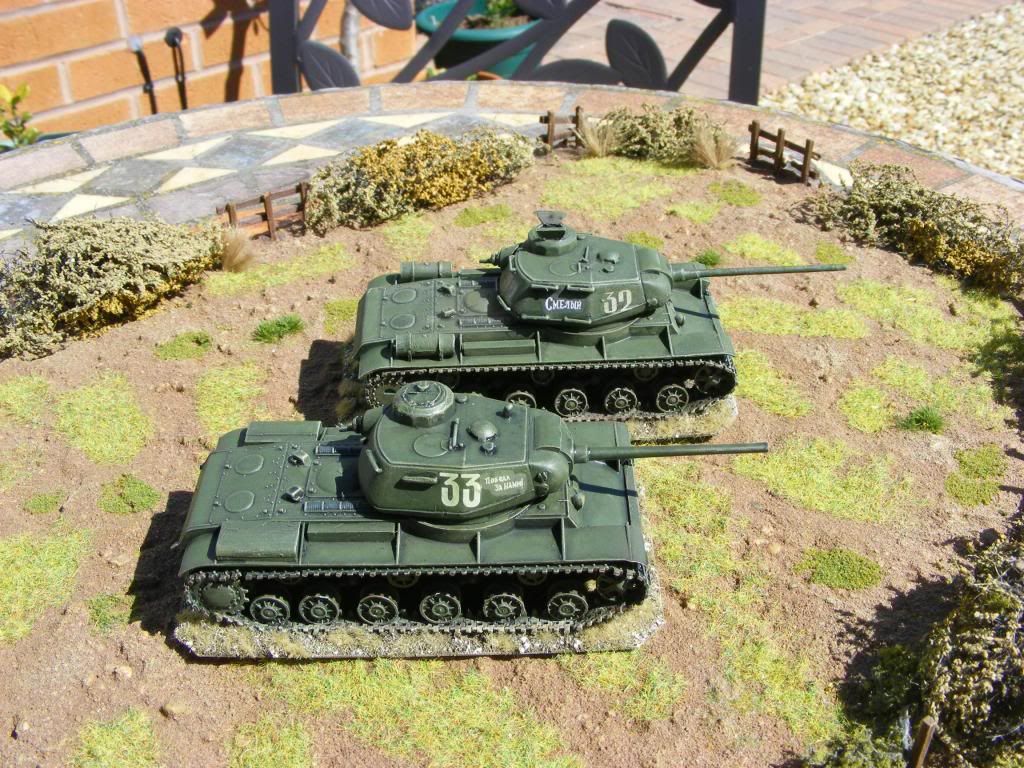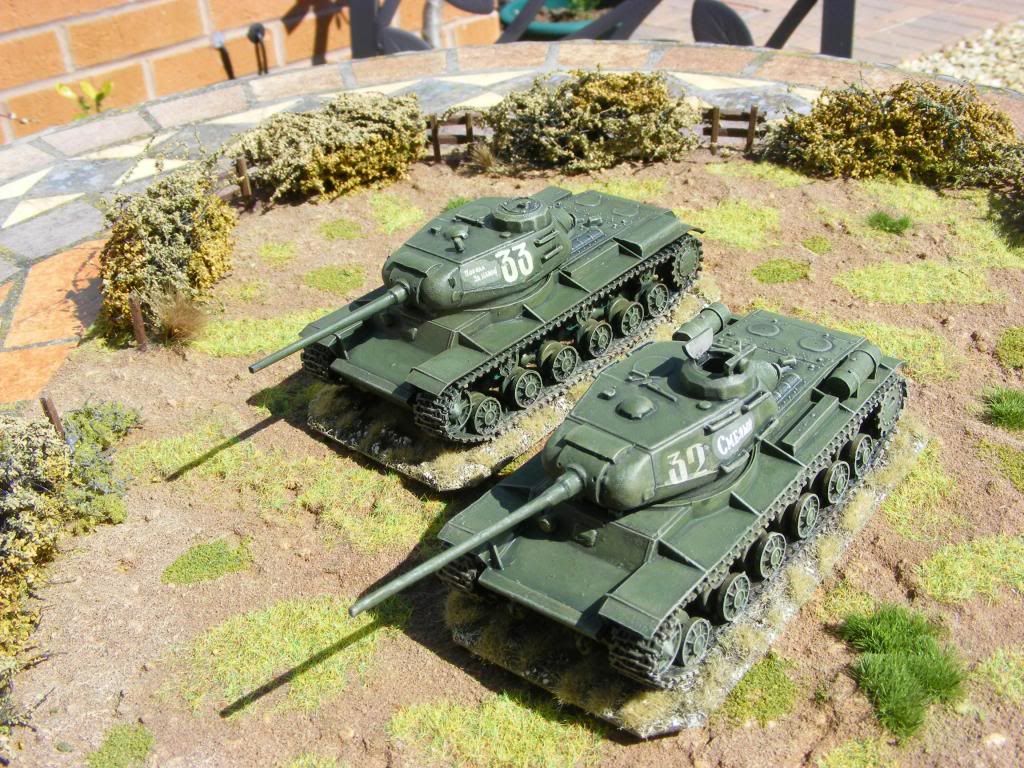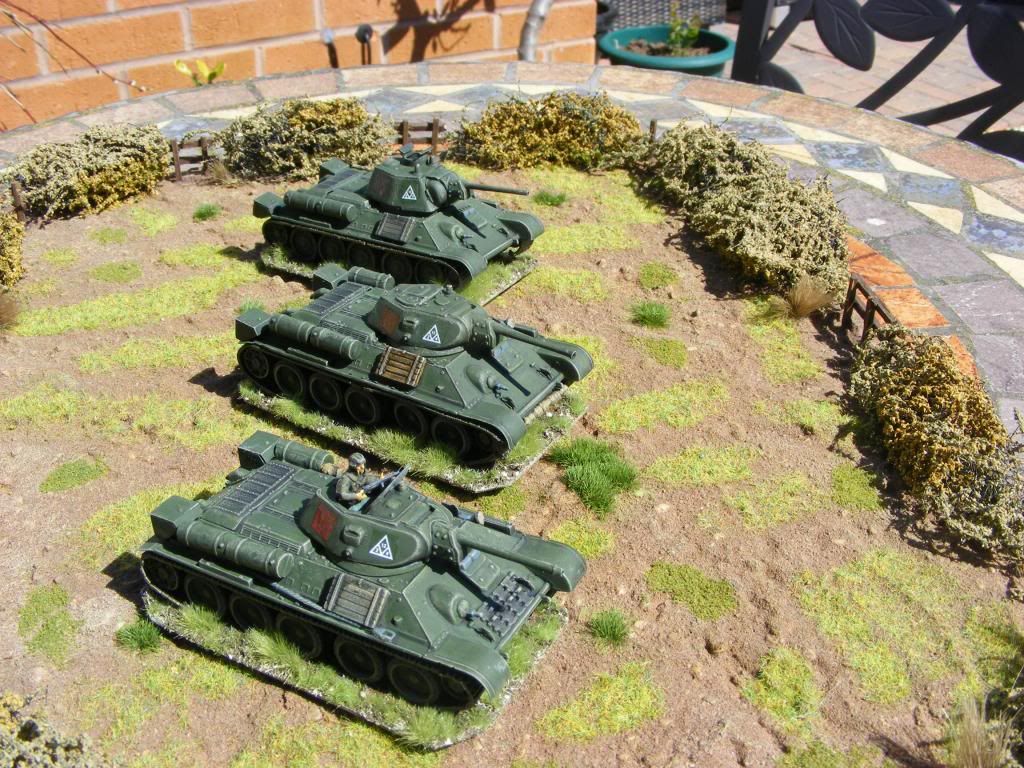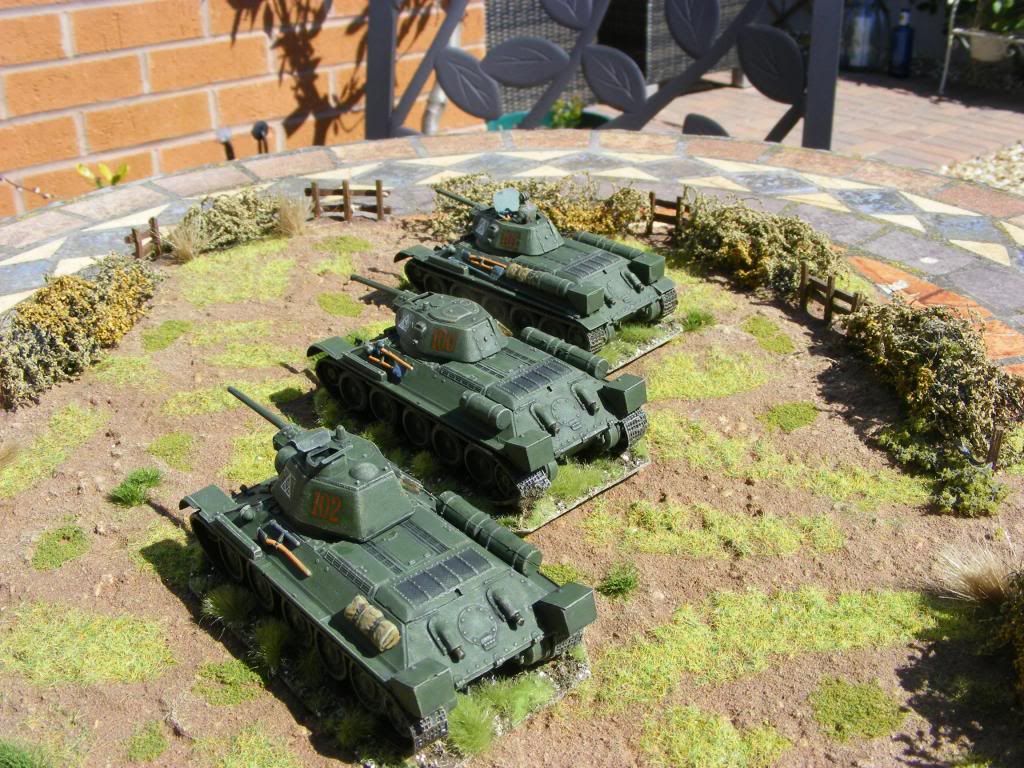 Another Altaya repaint.....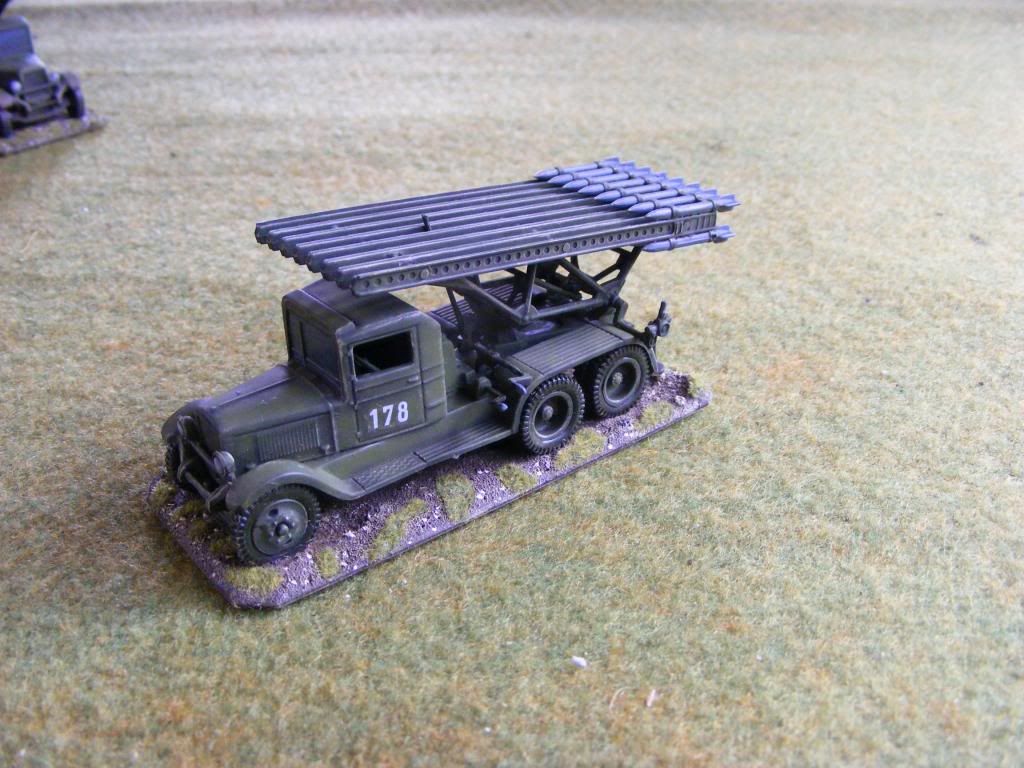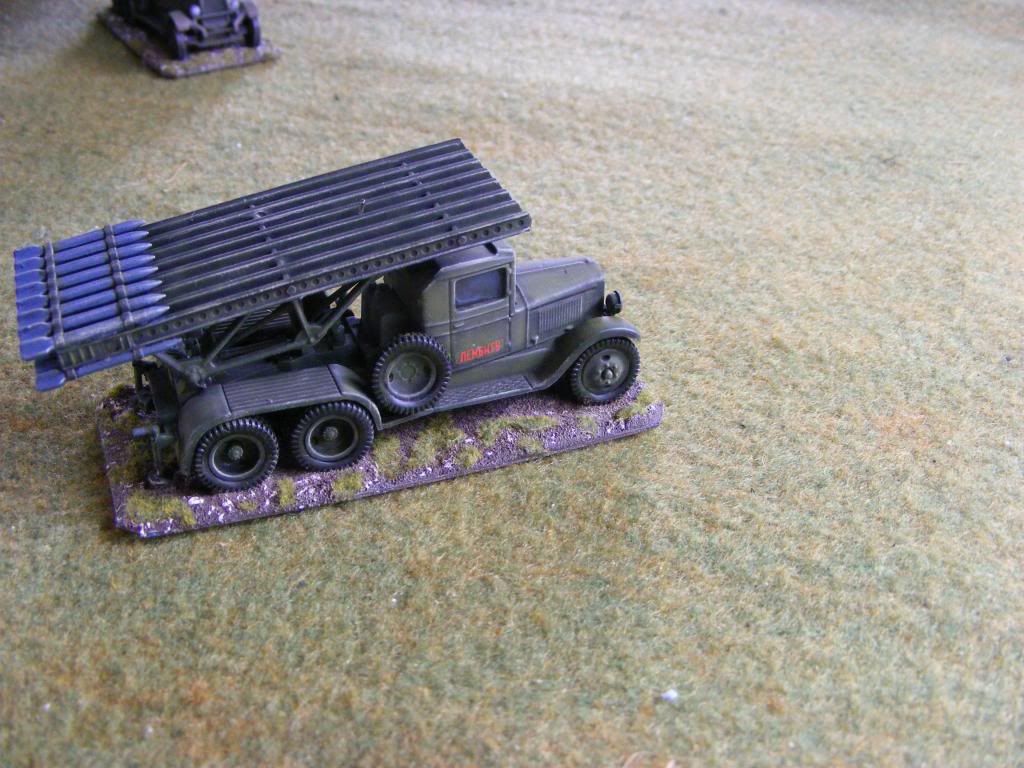 SU-152s from Pegasus...., getting to be a fan of Pegasus, okay the track detail is vague on the outside, but at least they are saggy...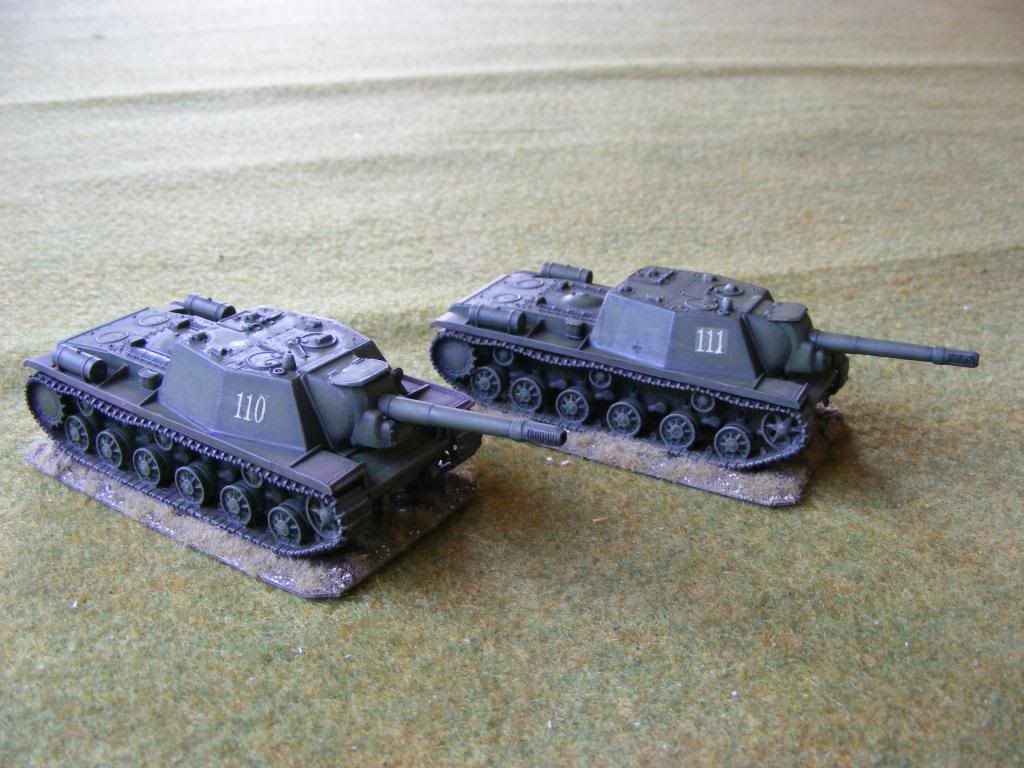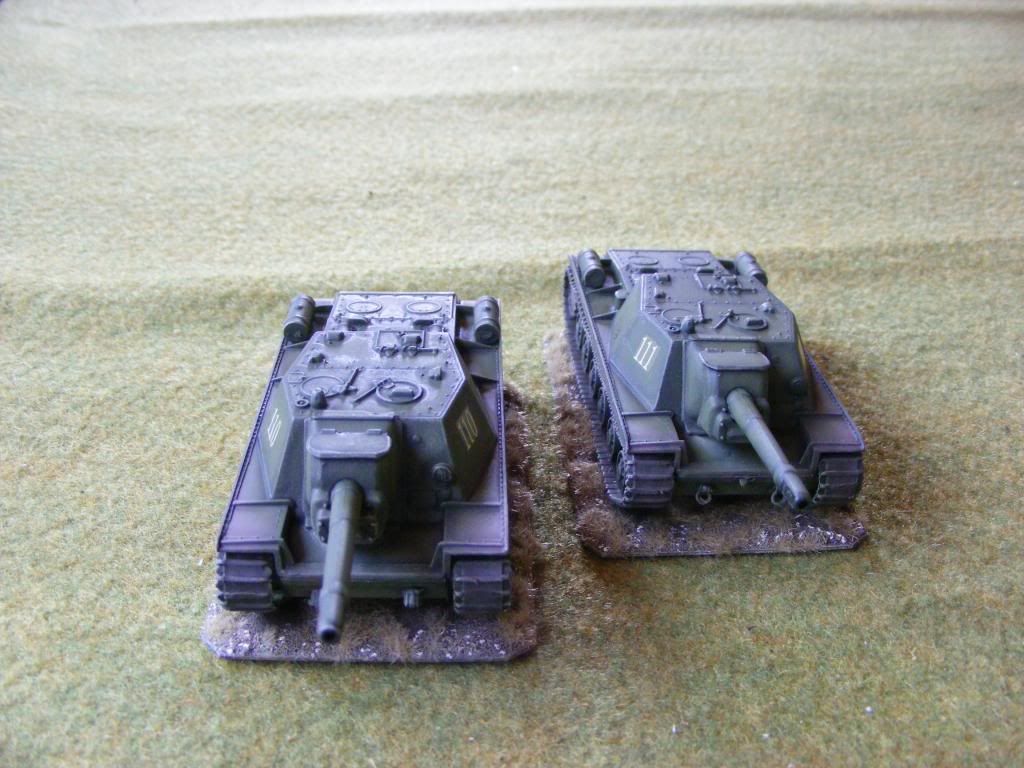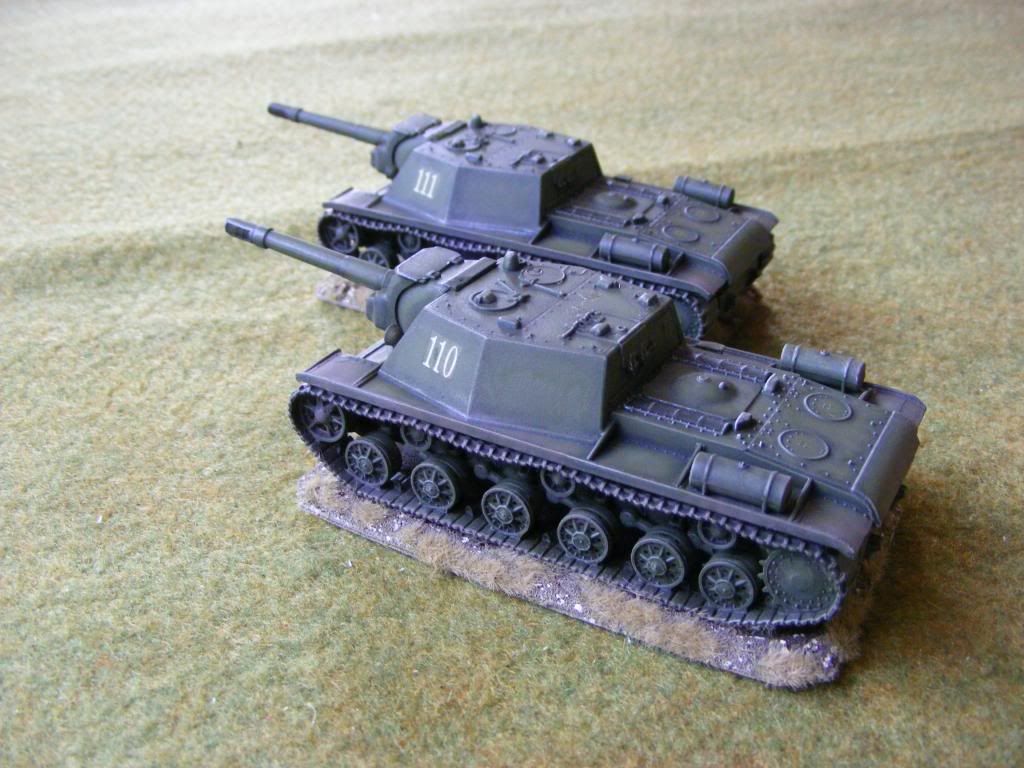 Some KV-1s, two old boys revamped, and one prepaint that I just based and oversprayed a bit as it looked fine to me already.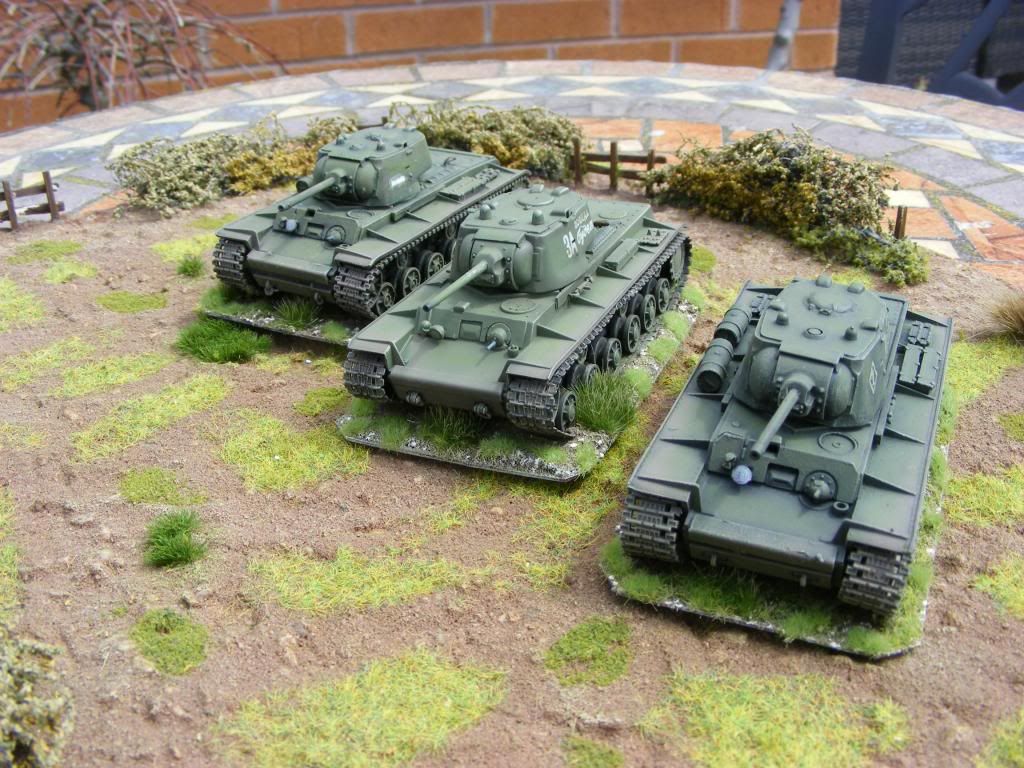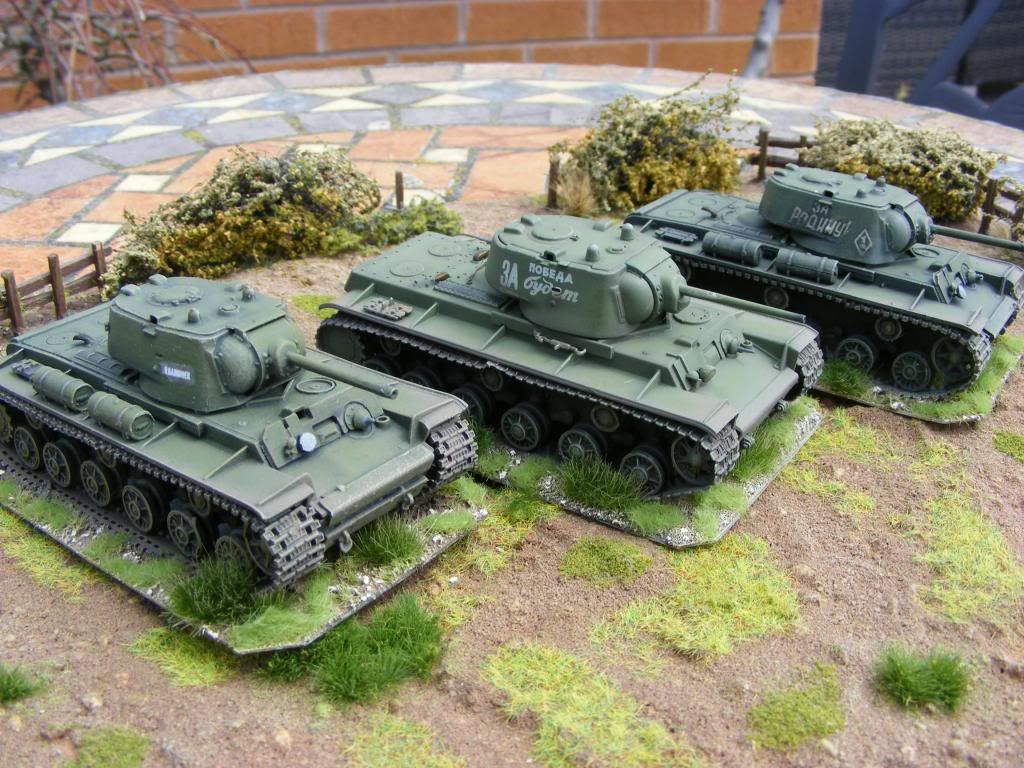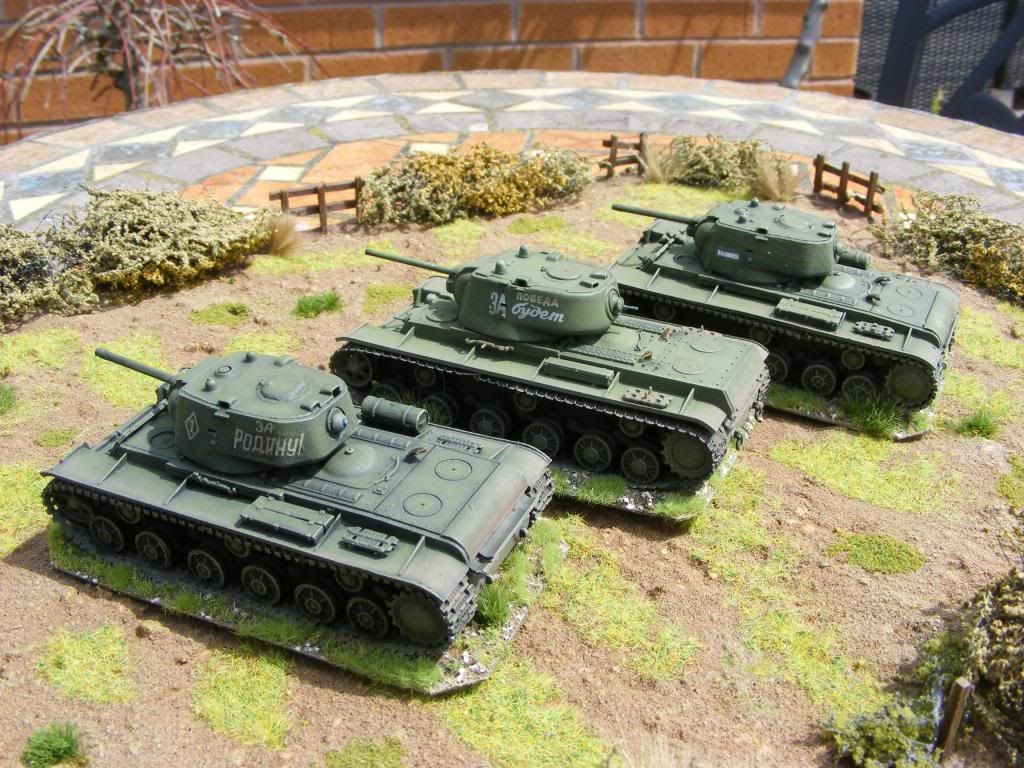 SU-85s, 3 are Fujimi, and one is a Dragon prepaint, completely resprayed.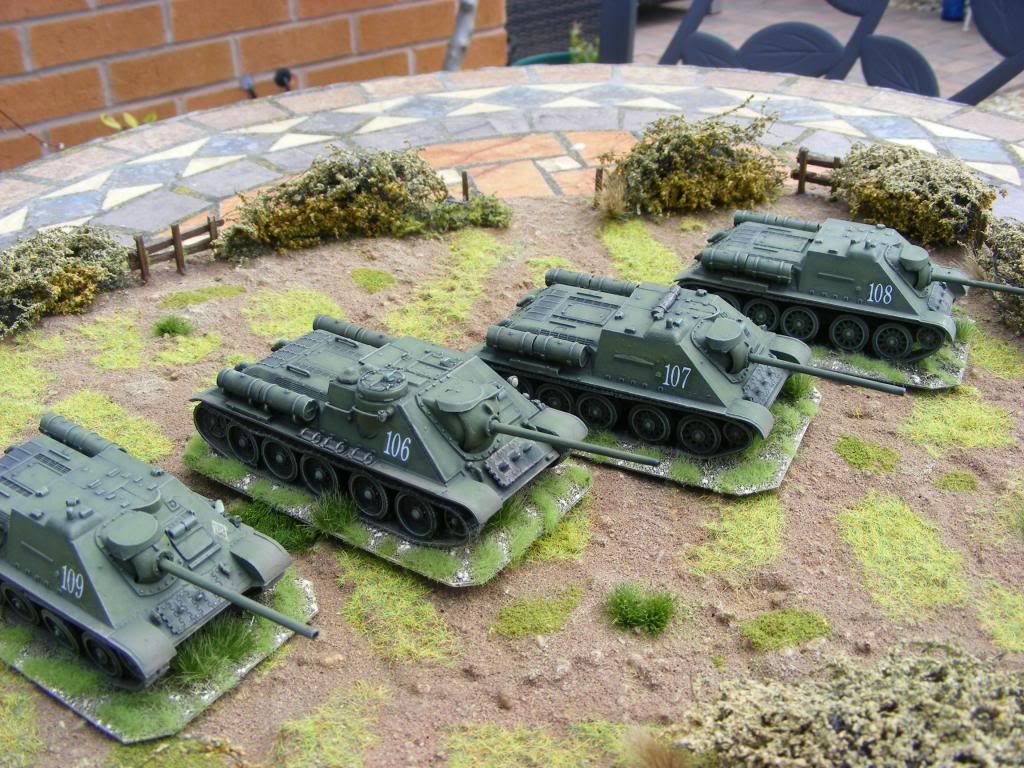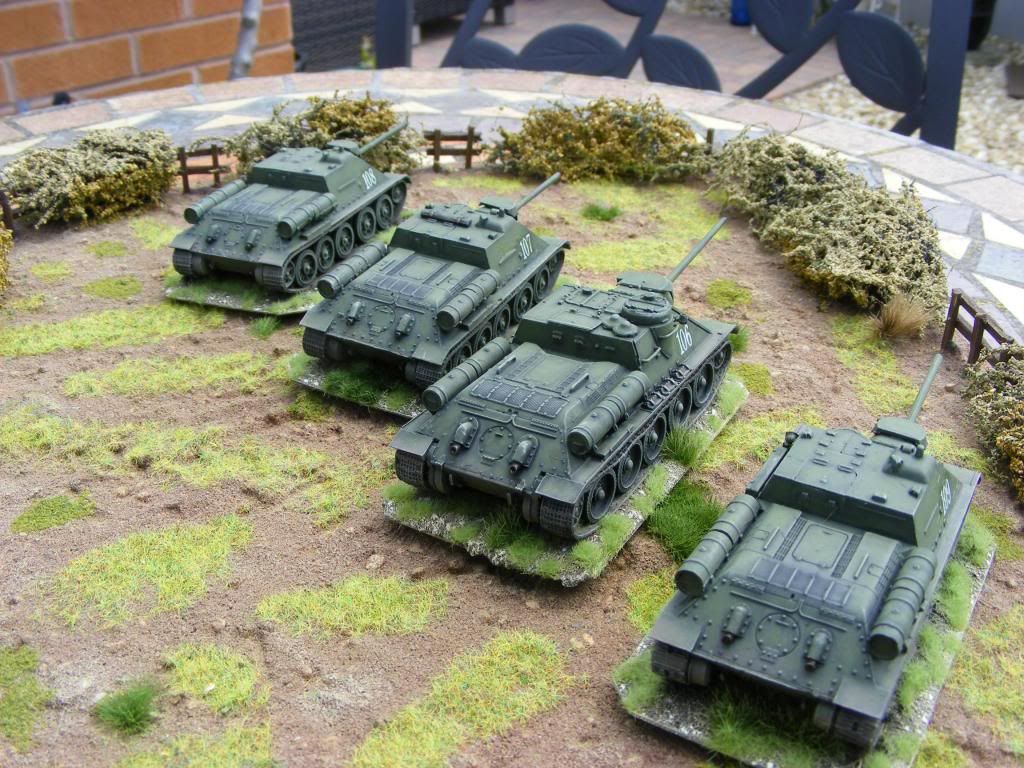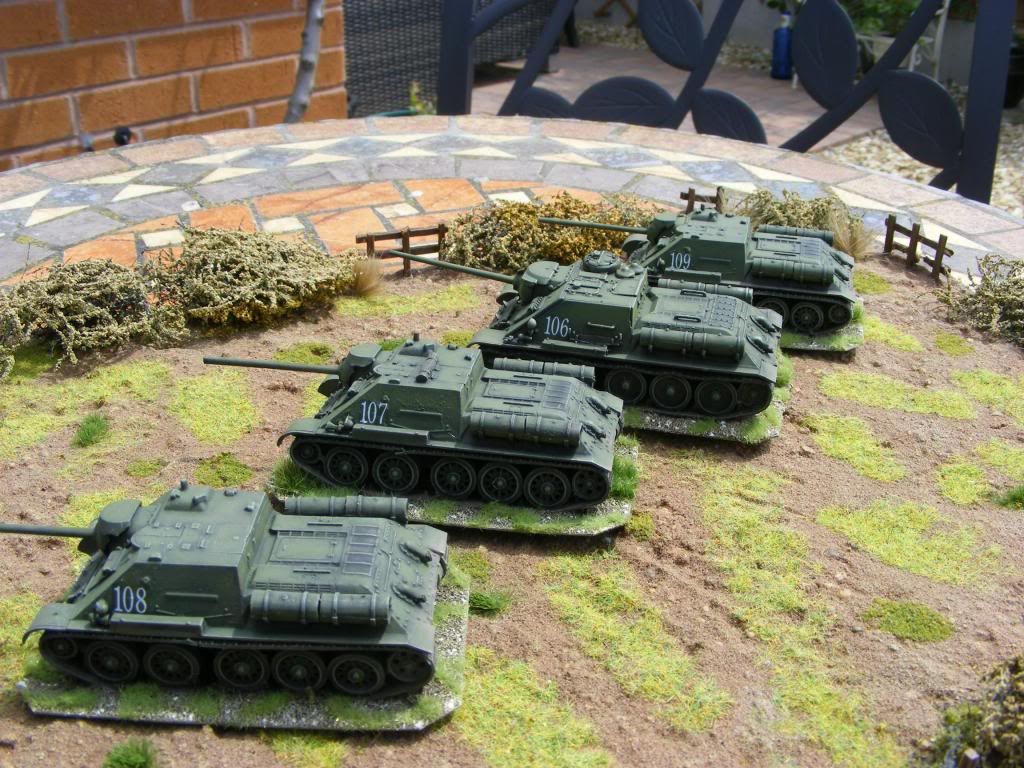 T34/85s, two of these are prepaints which I've tried to make look the same color as the Dragon kit, and vice versa.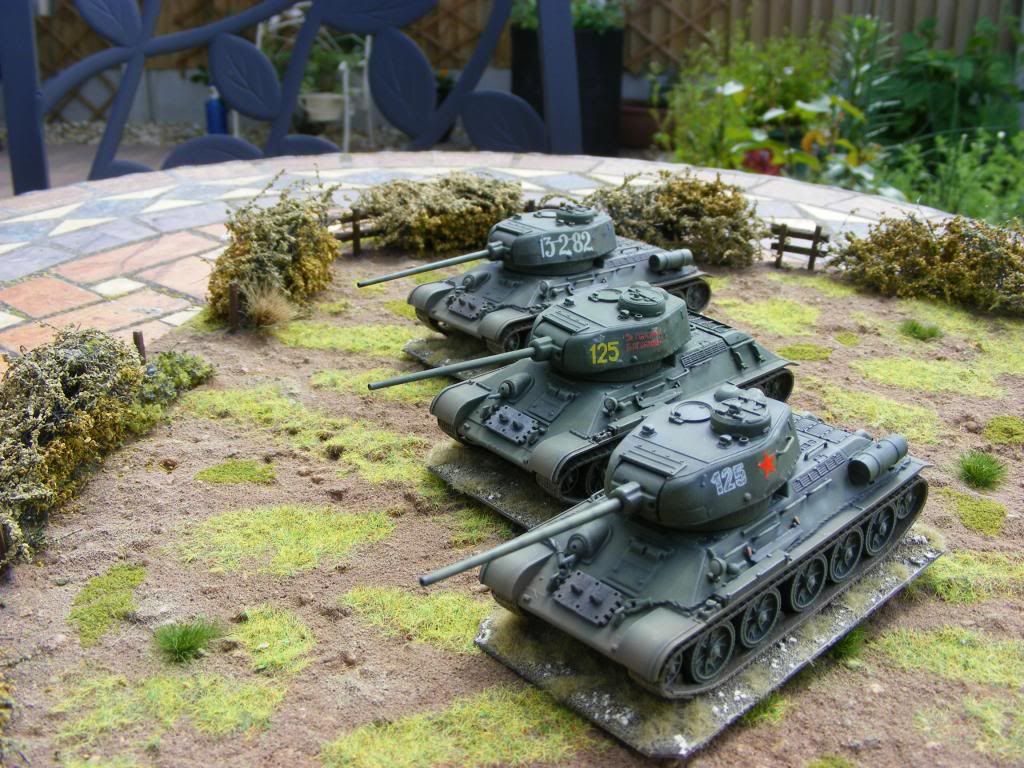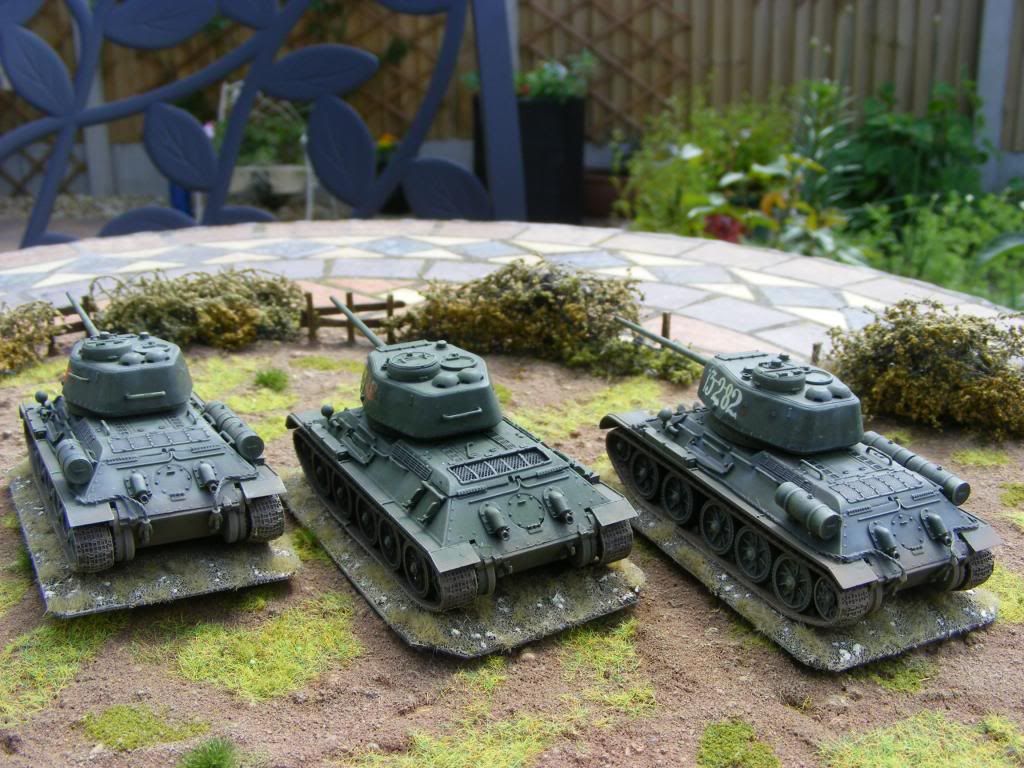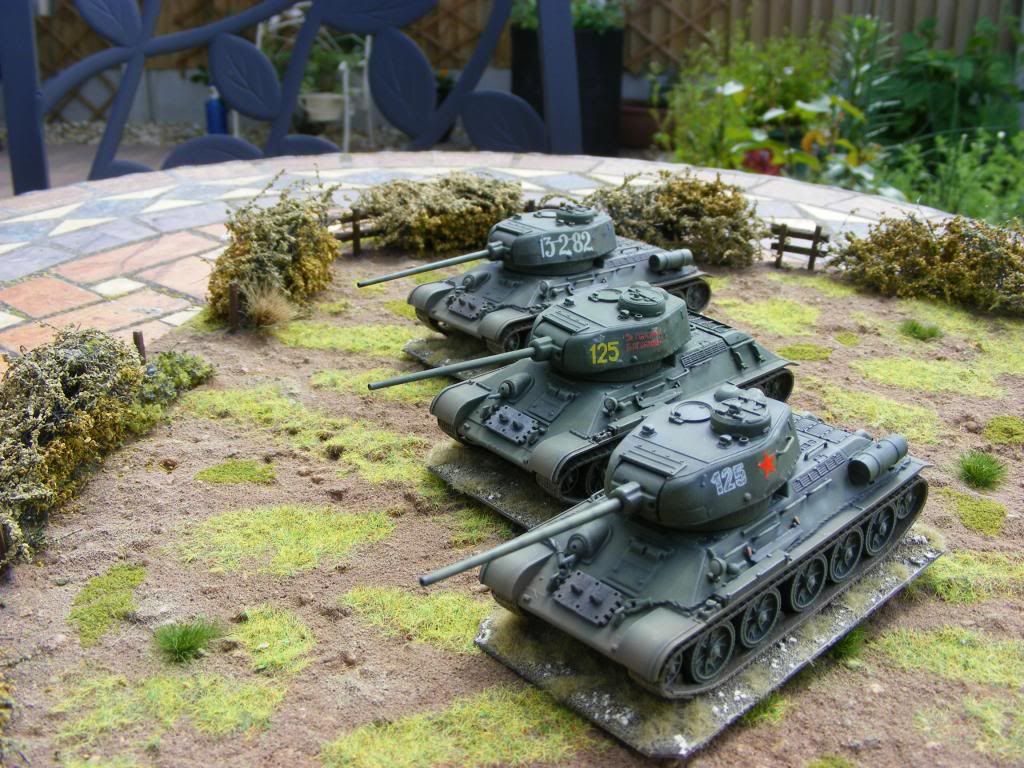 An old Skytrex model, given a new lick of paint, (which seems quite fitting at the moment.....
)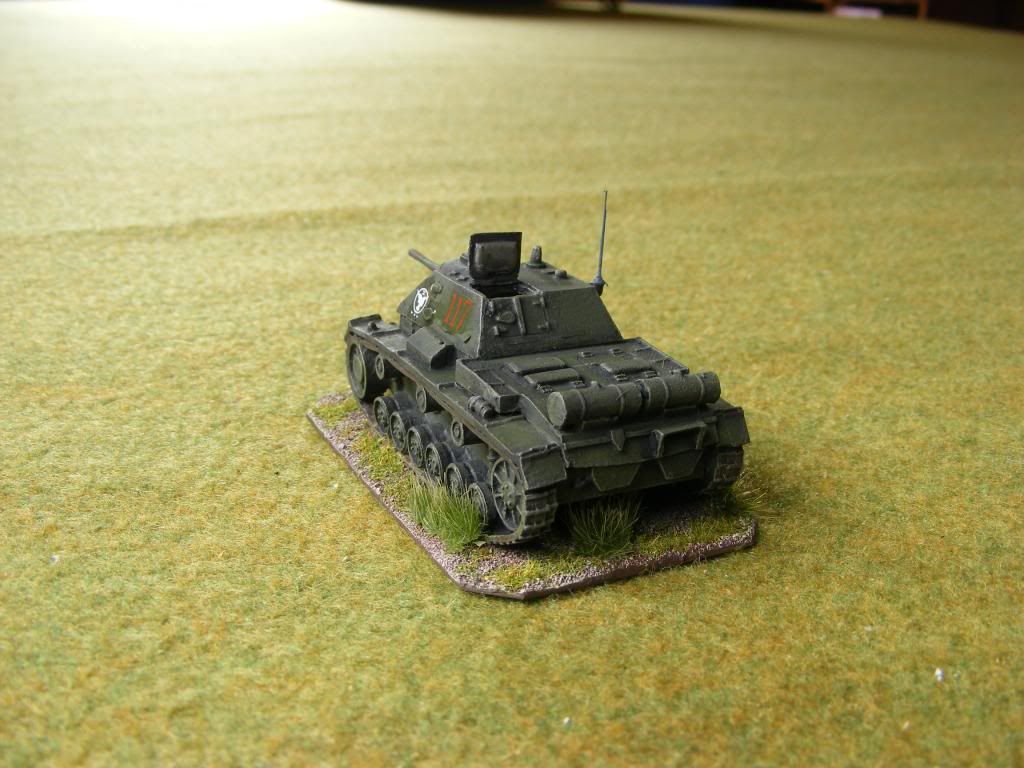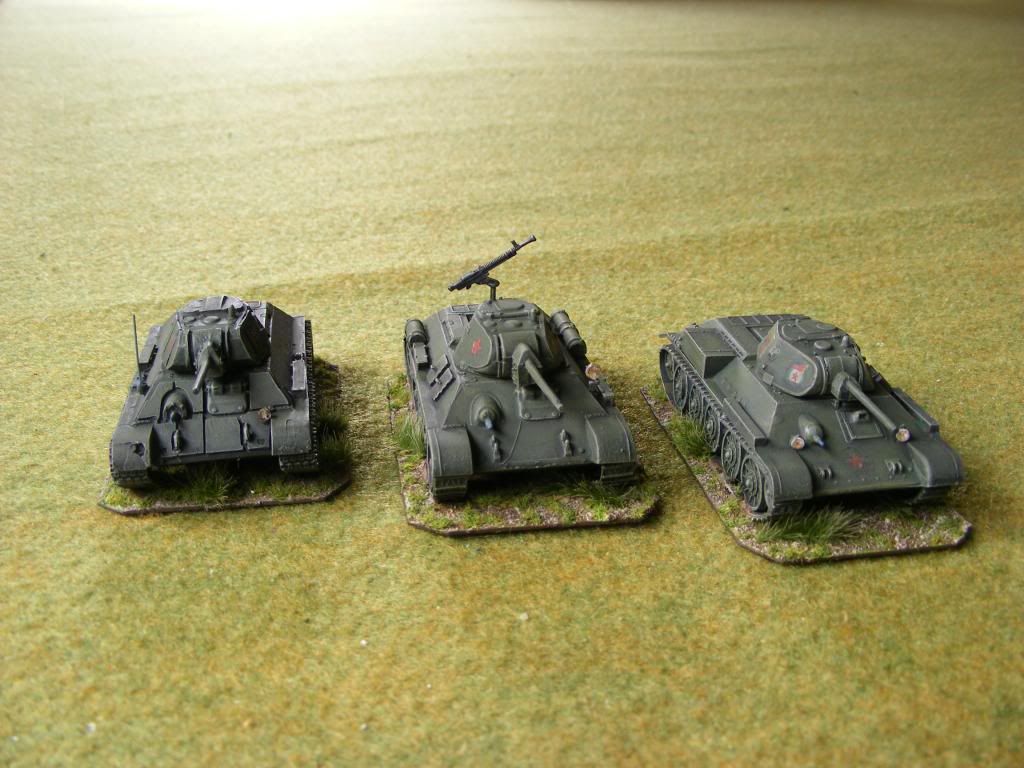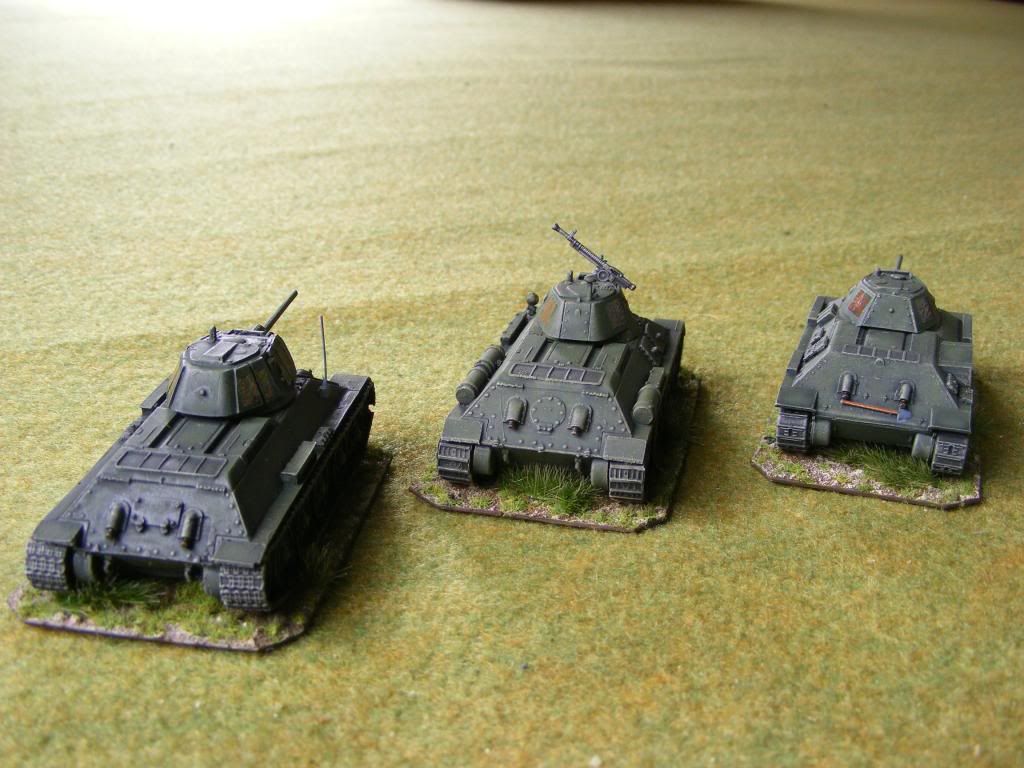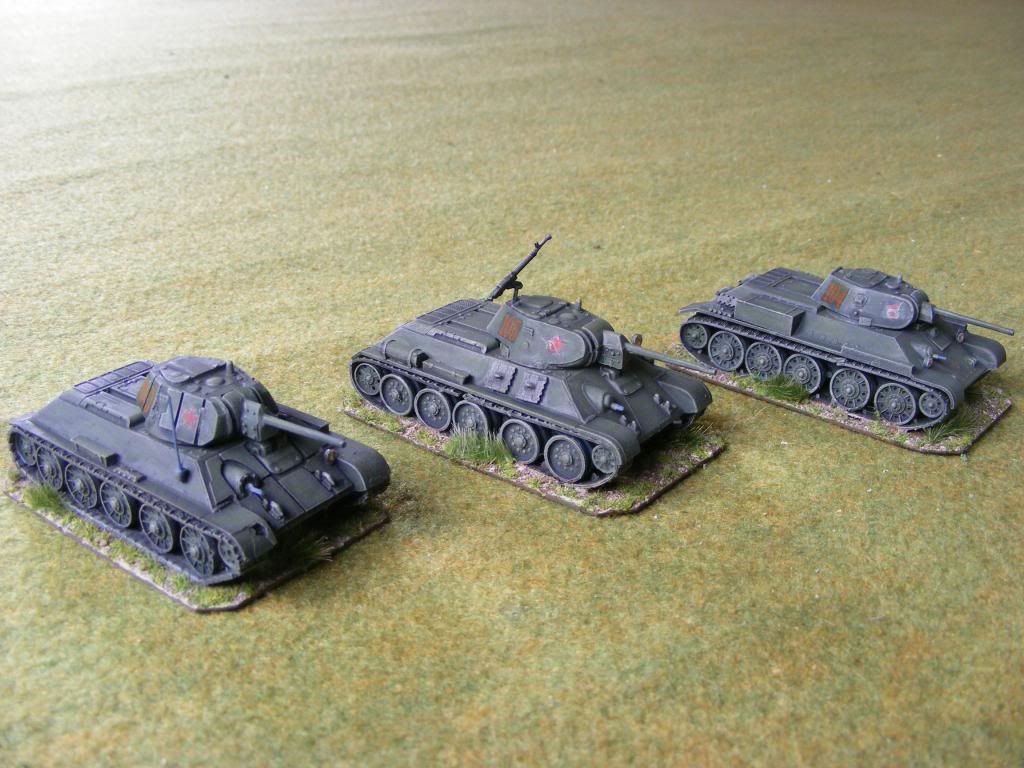 A Dragon repainted, a UM kit, and an old Cromwell repainted. The Cromwell is noticeably smaller......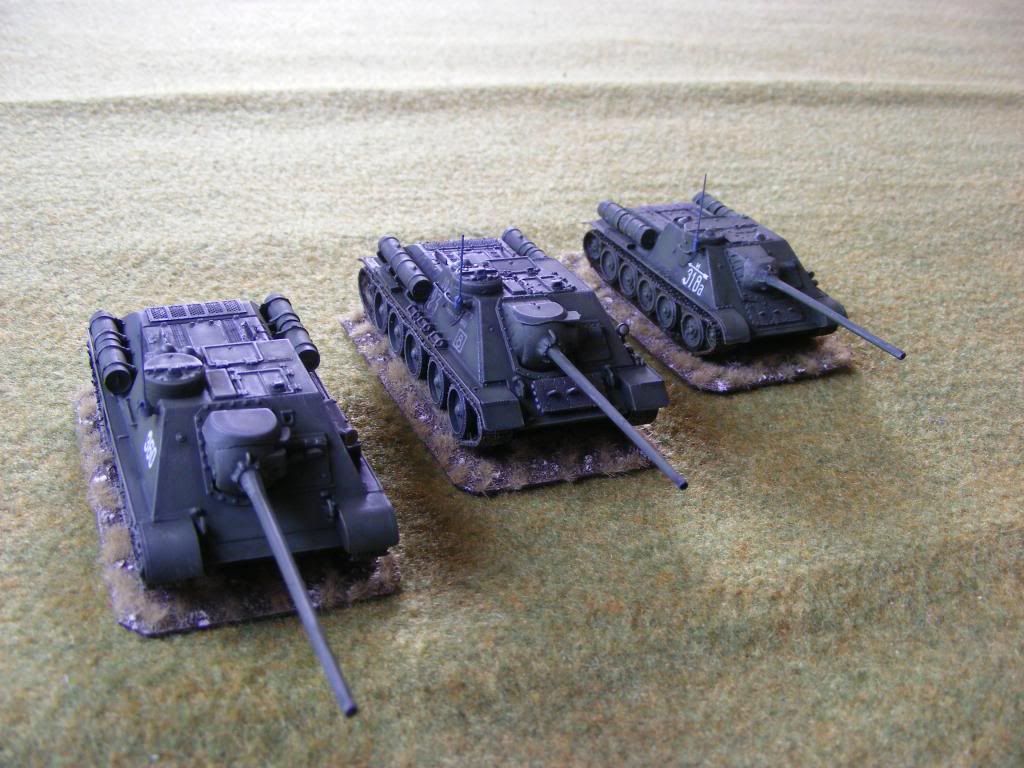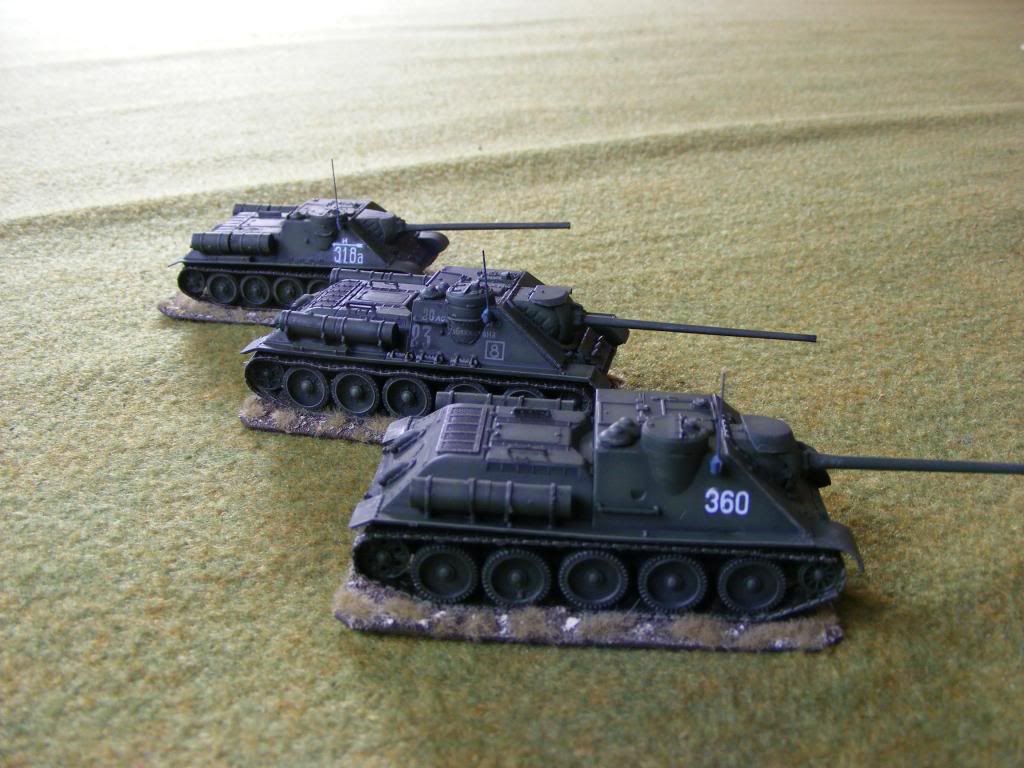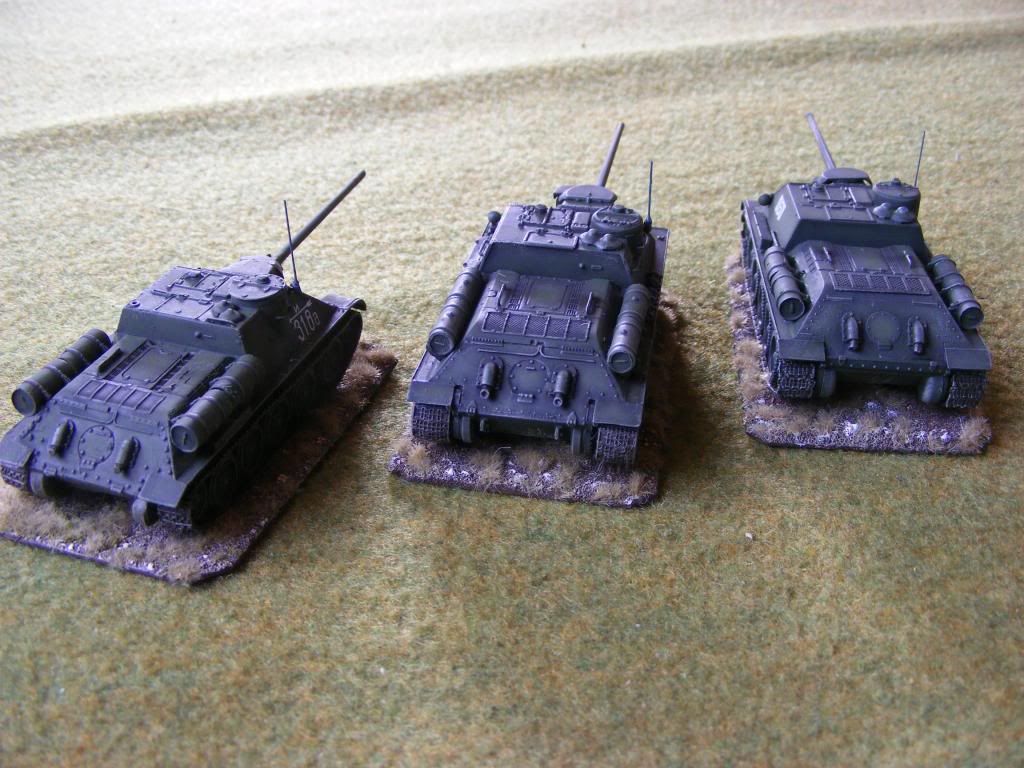 More T34/76s......
An SHQ mineroller, with realistic battle damage....
, a Vac-u-cast, and a Dragon kit. Funny, but the Vac and the SHQ seem to have identical tracks and wheels....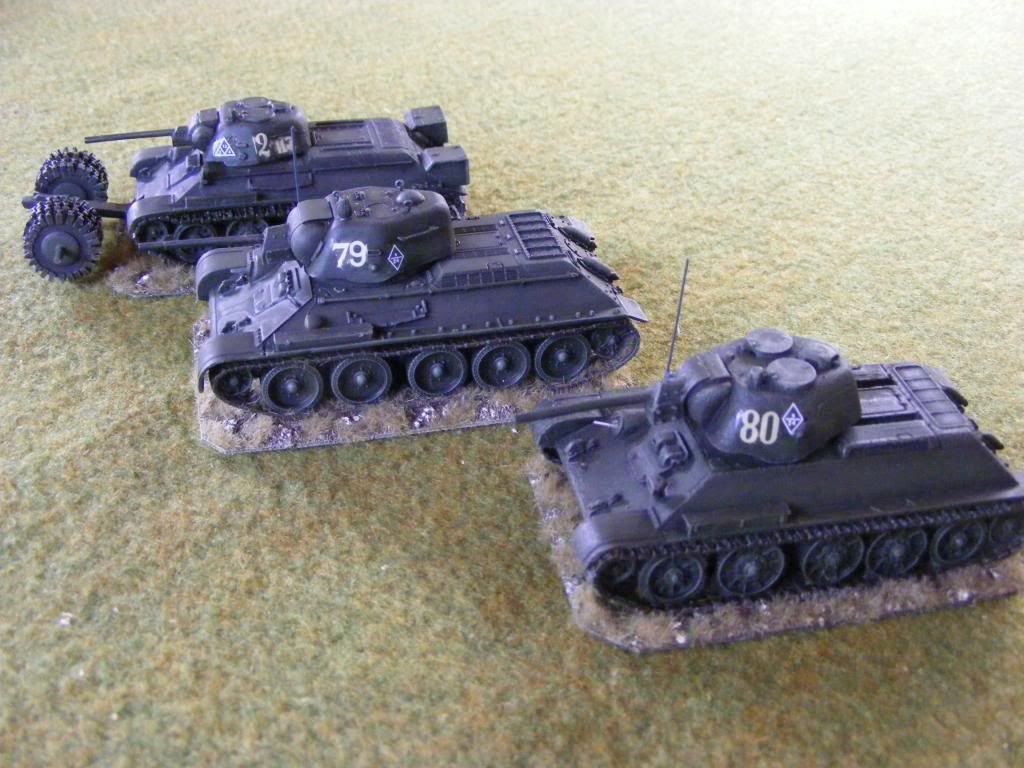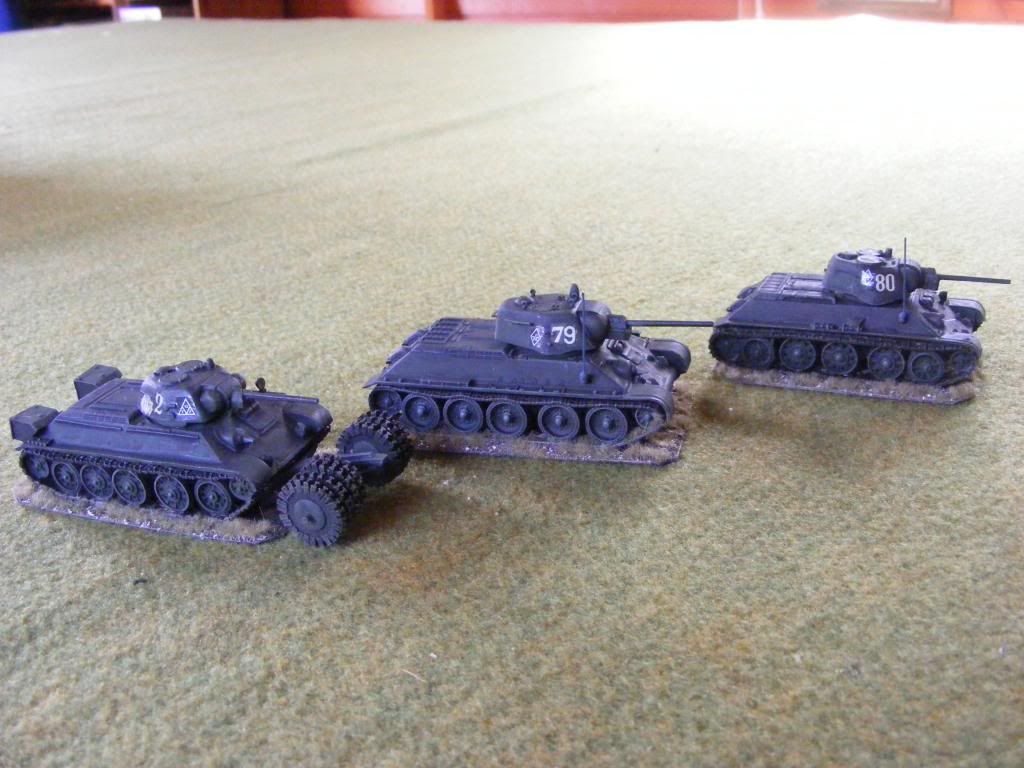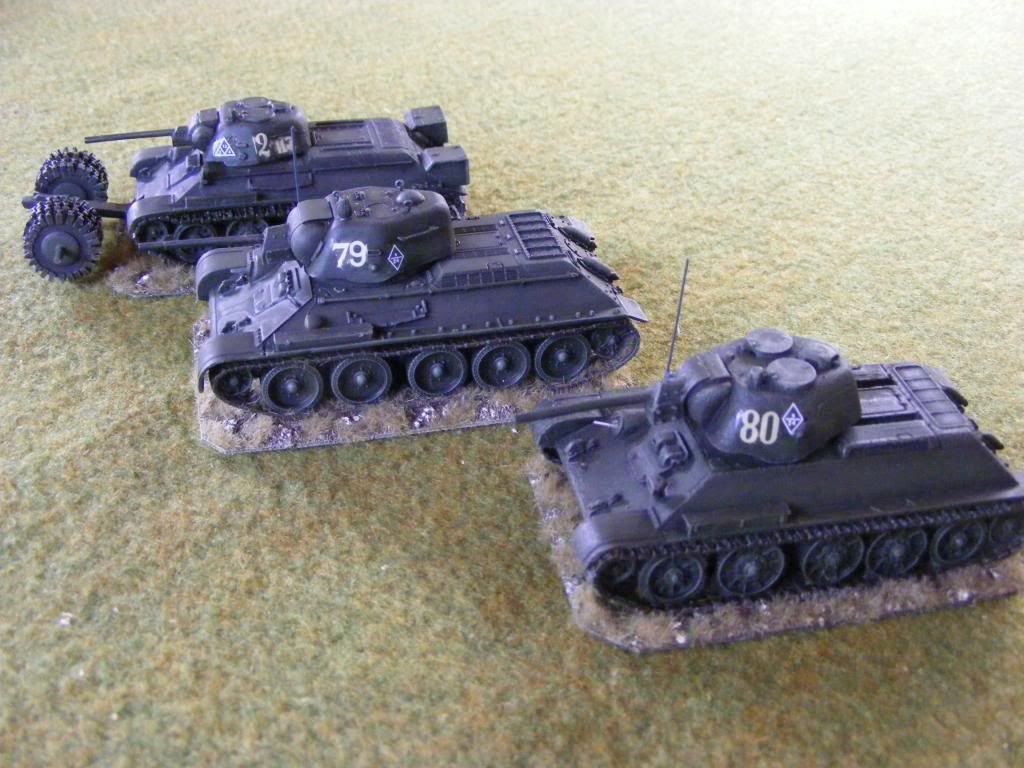 Last Byzantium French bits from me, a failed master that never made it, and a BMF-8 cottage, on a simple wargames base.......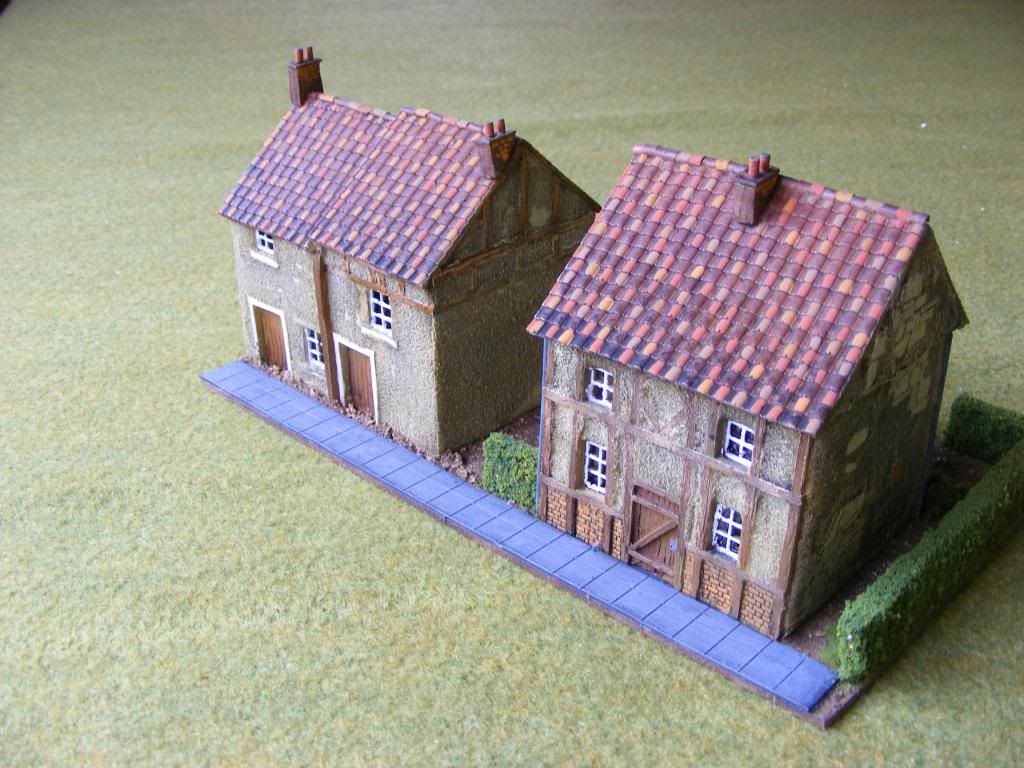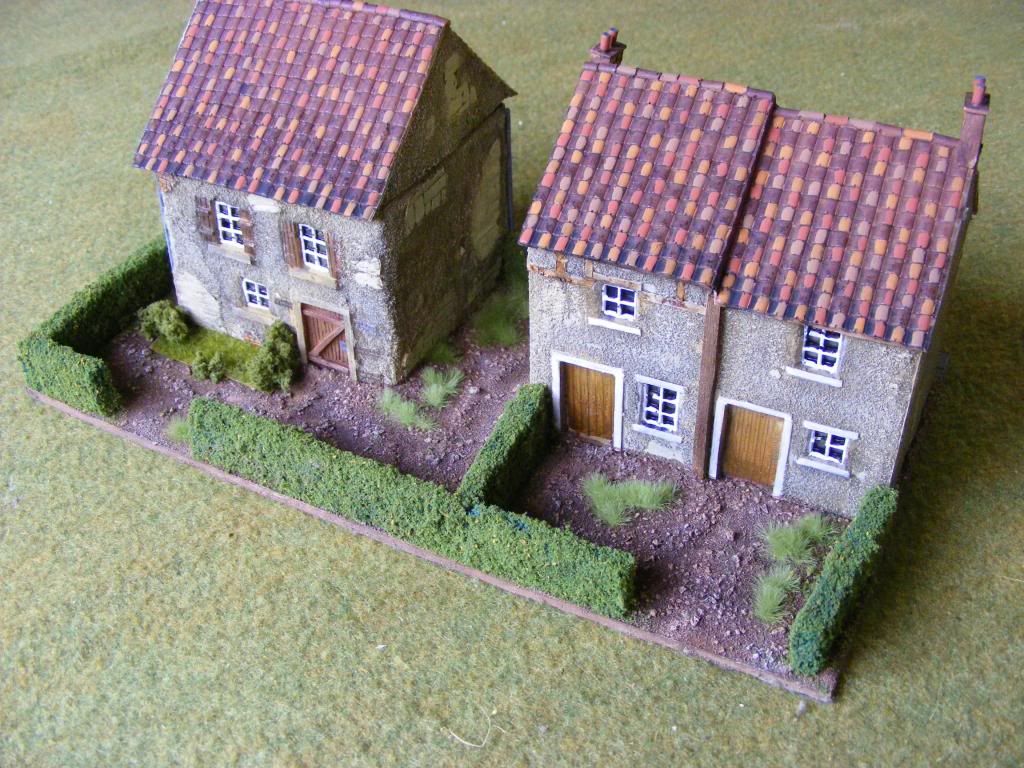 And another failed master and a BMF-3 cottage, with the garage that started it all, again with simple base.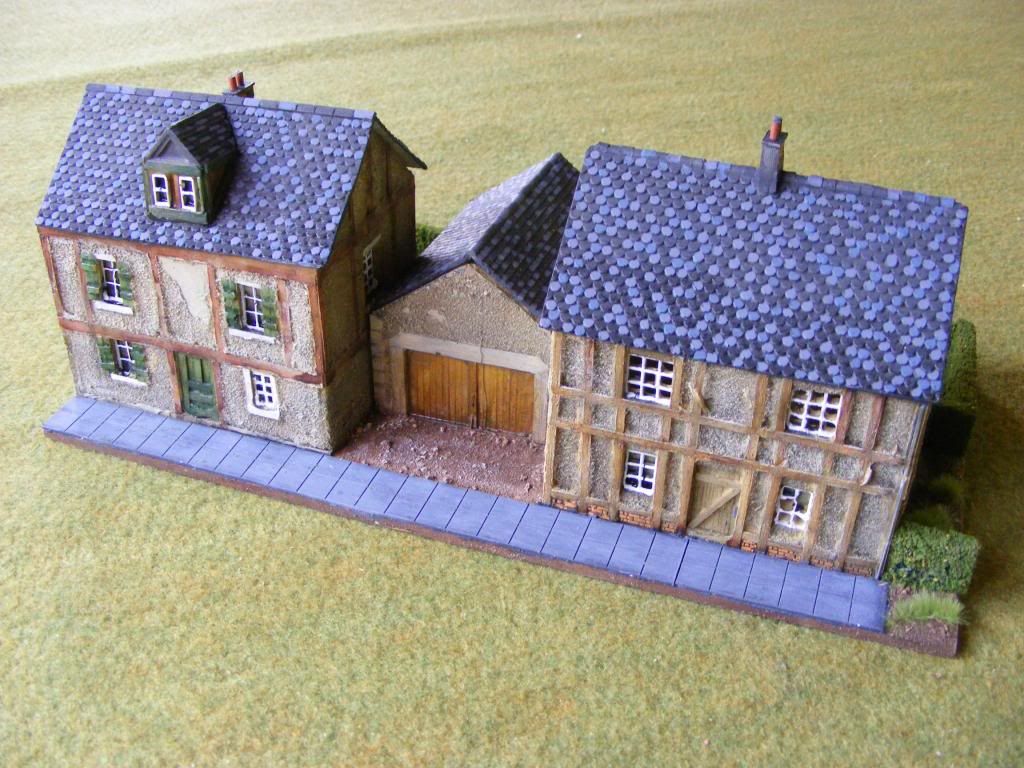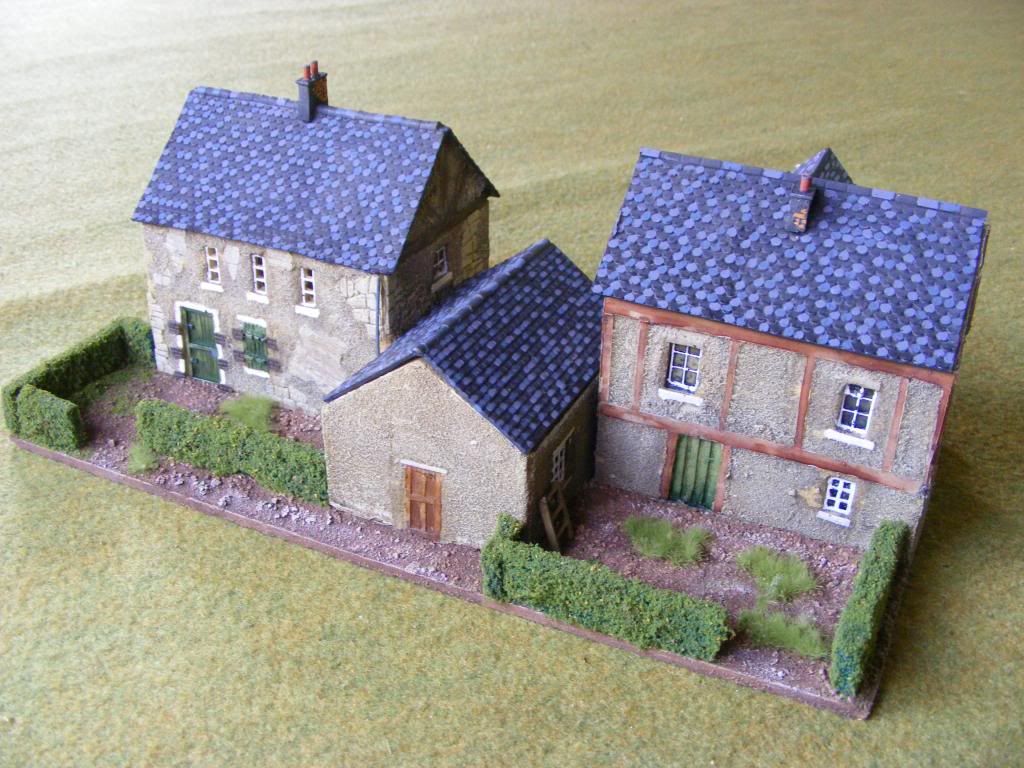 A pair of StuG III Fs, for my mid-war forces. One is a Trumpeter and the other an old Milicast or Cromwell.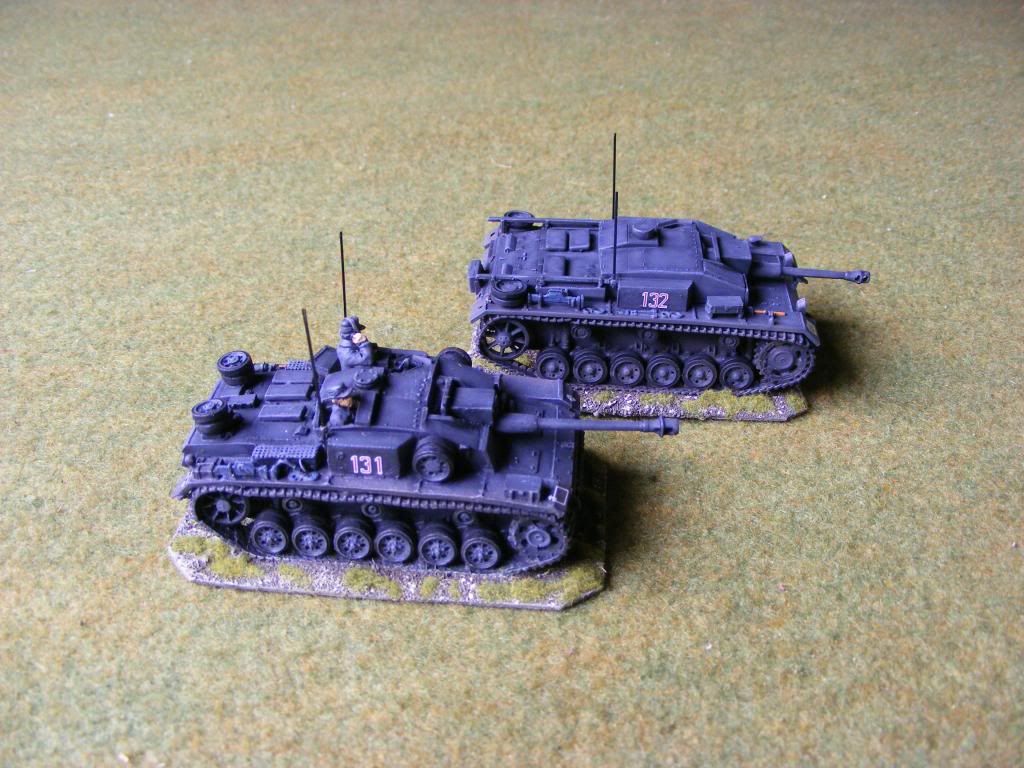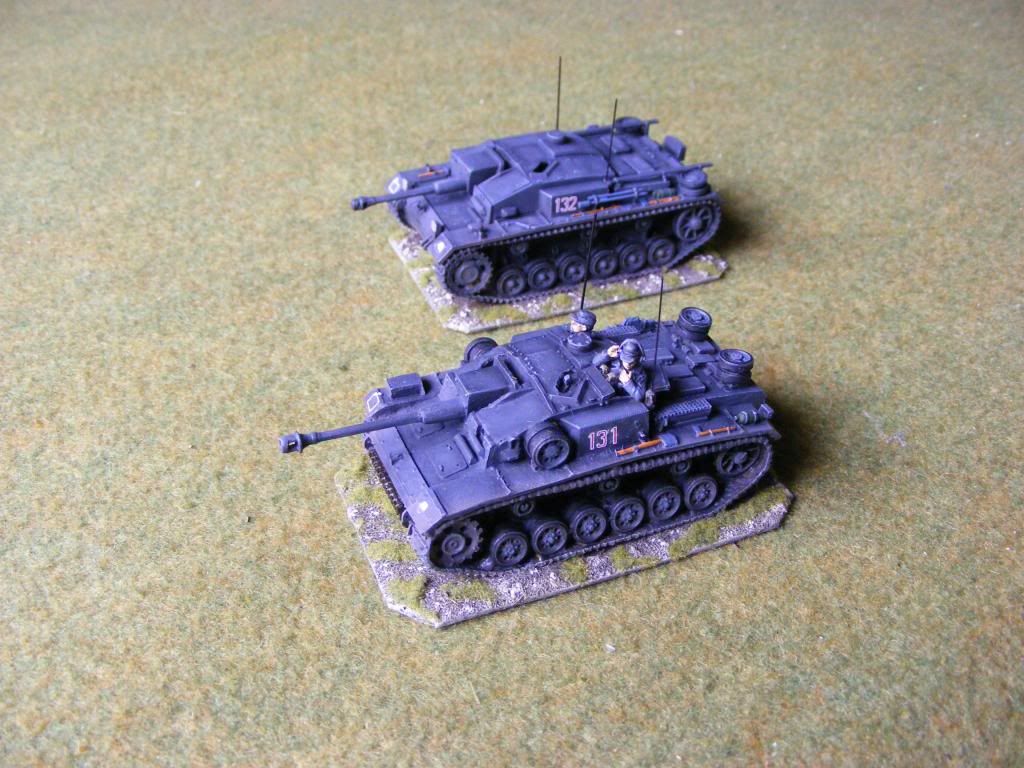 The first by Dragon and the second by Caesar.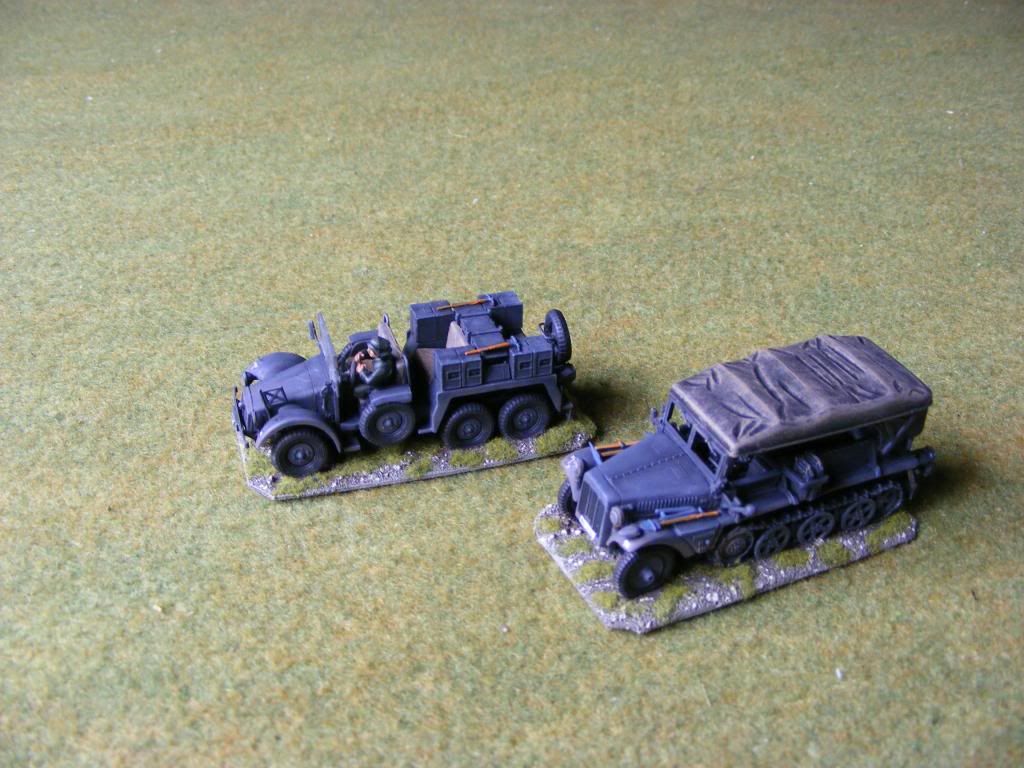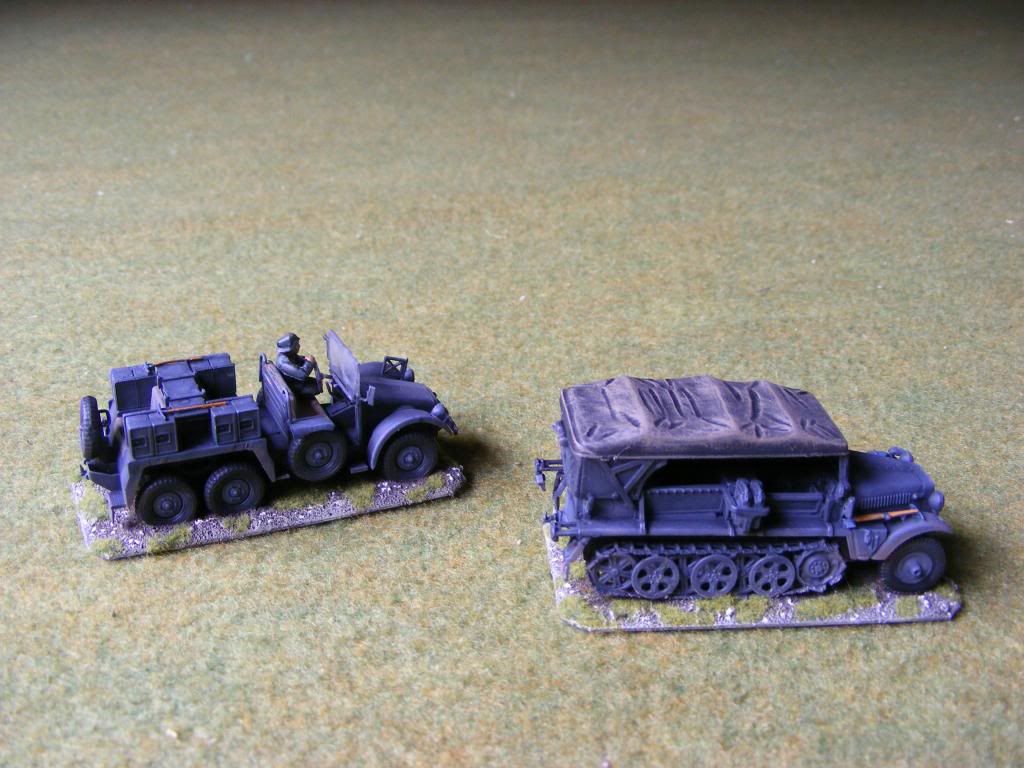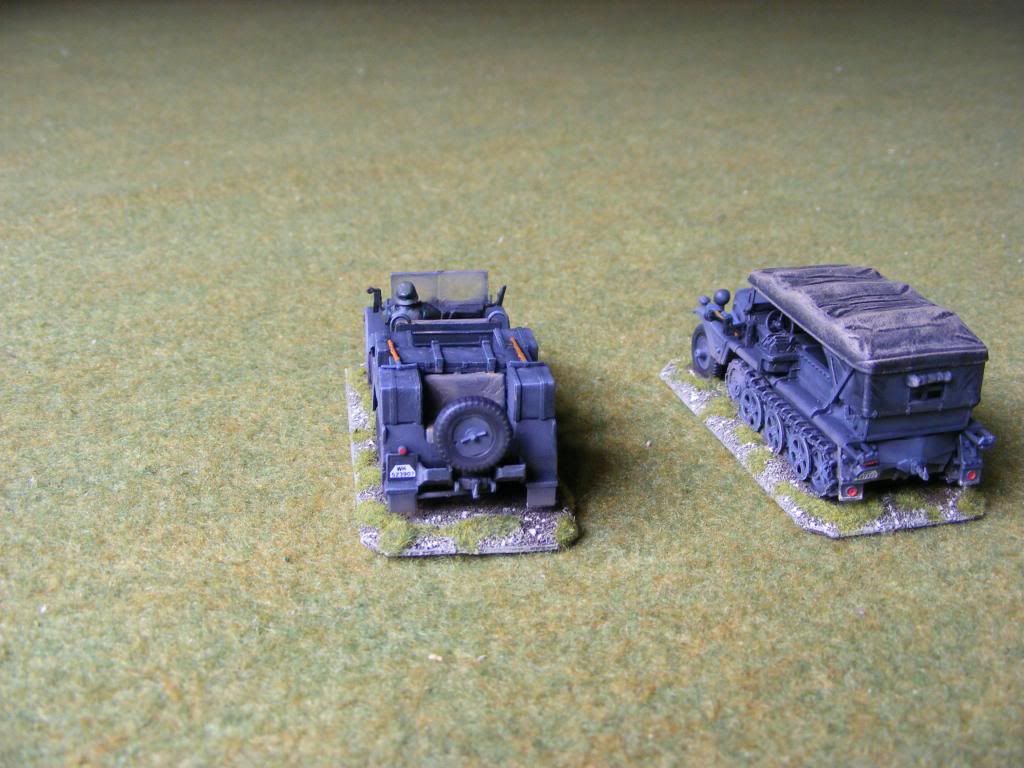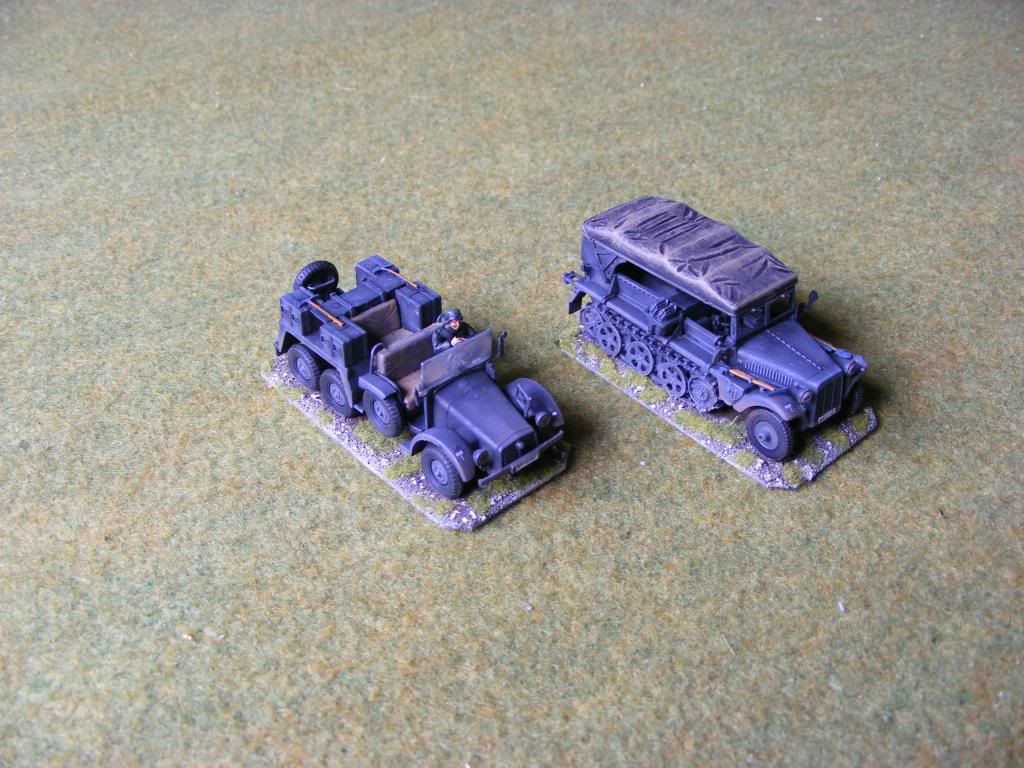 From MK72, I used the Kohlenklau transfers as it reminded me of the pic in the old Bruce Quarrie book, but this isn't a recreation of the vehicle.
And an old crewman just for Alan.....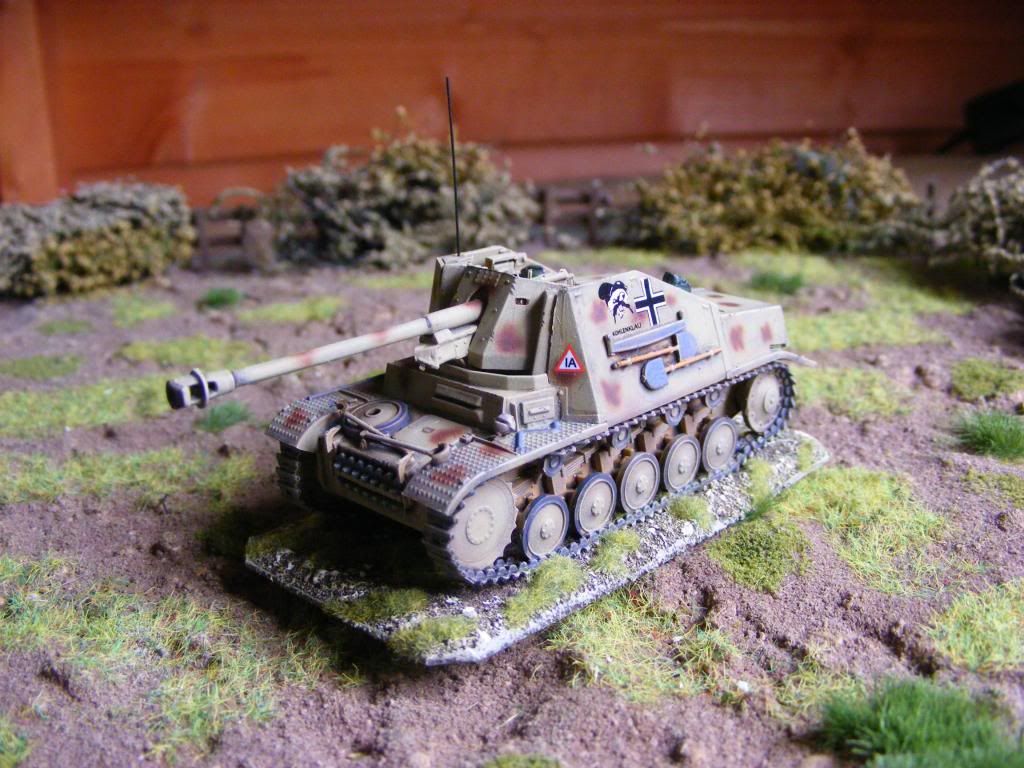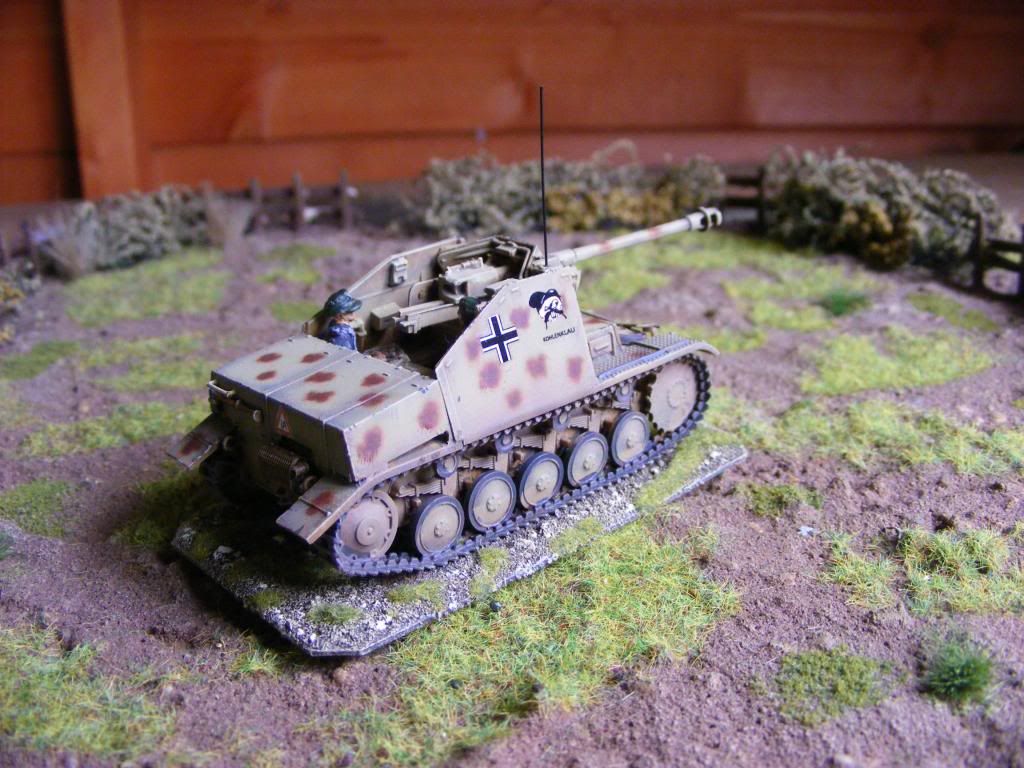 A pair of 251s with wurfrahmen. One an old ESCI revamped, but hopefully still showing it's age, and a new Dragon offering. Fiddly bugger to build, and fragile to handle, but worth it imho.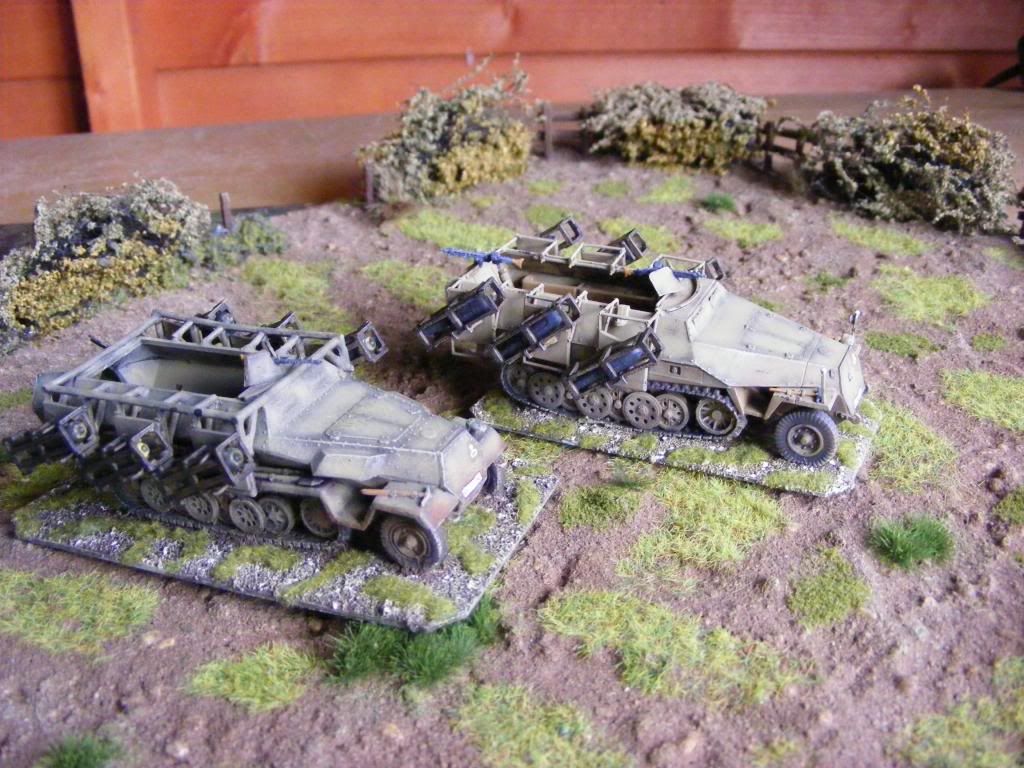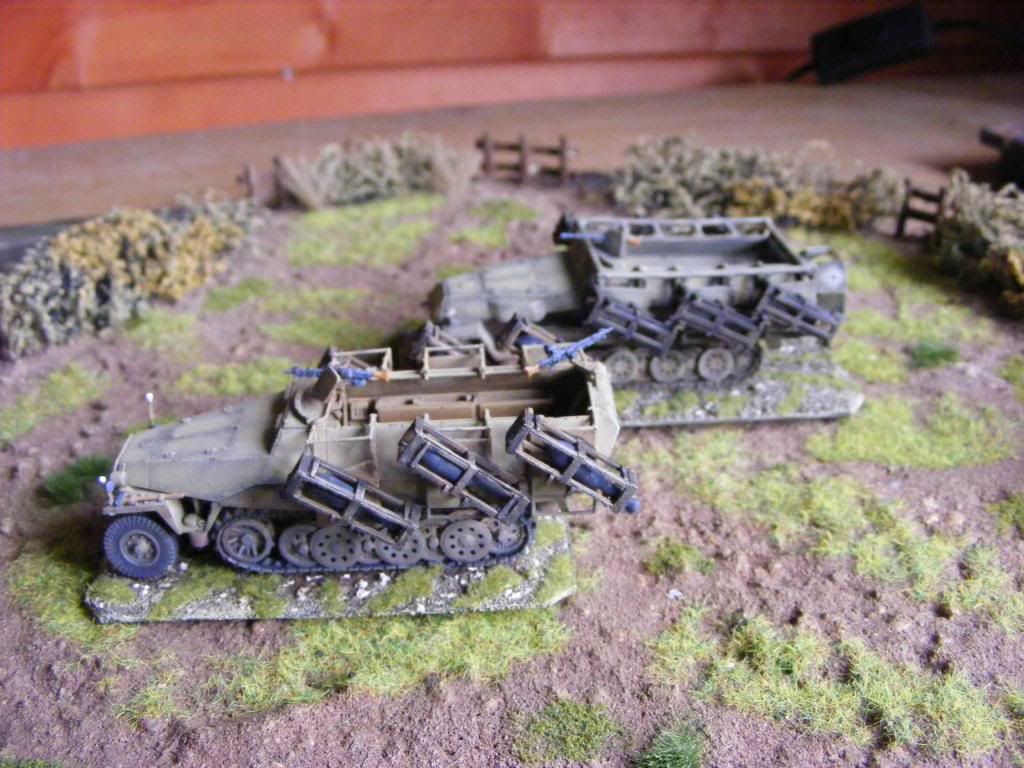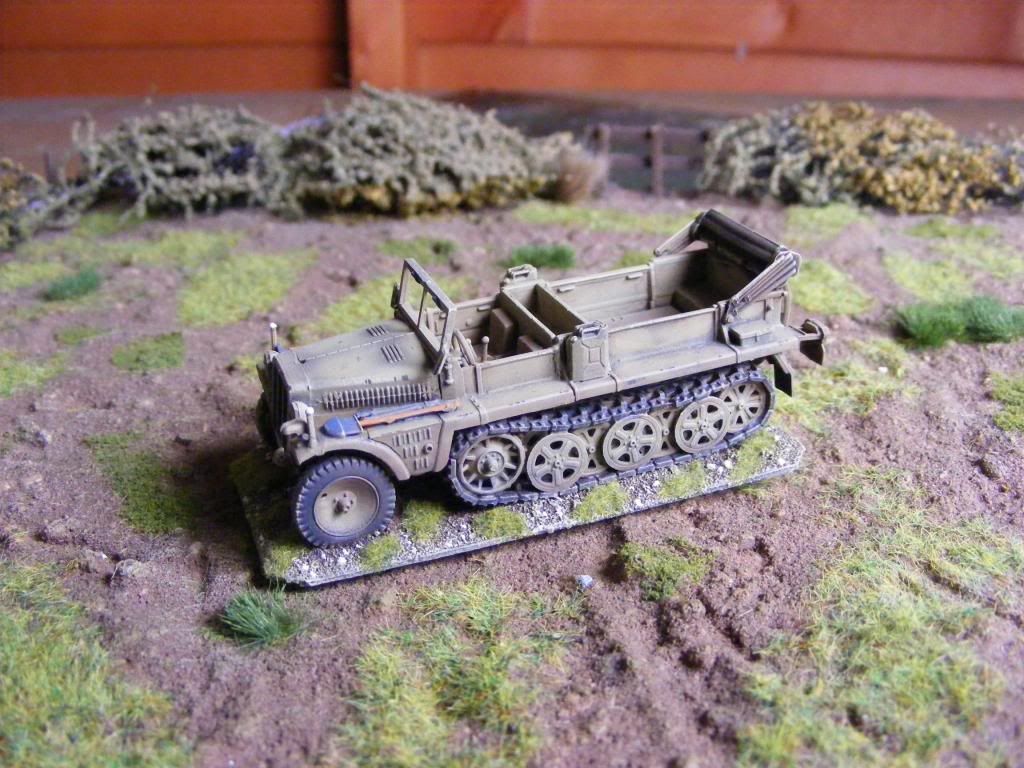 A UM Models kit, a partner to the one I already have.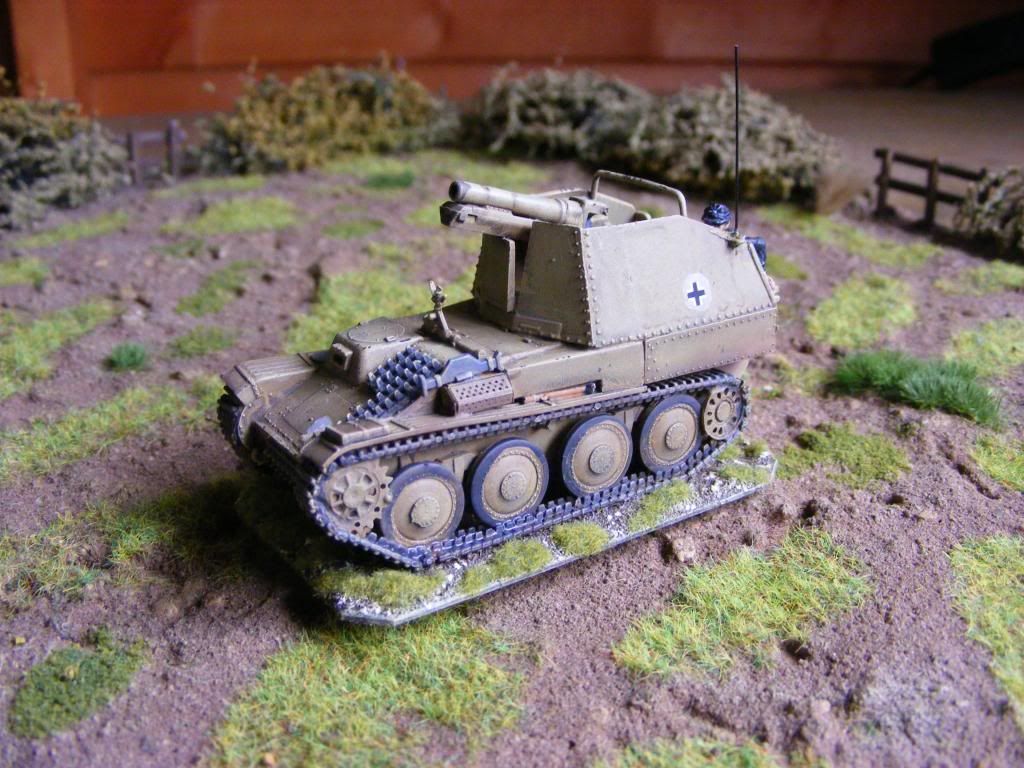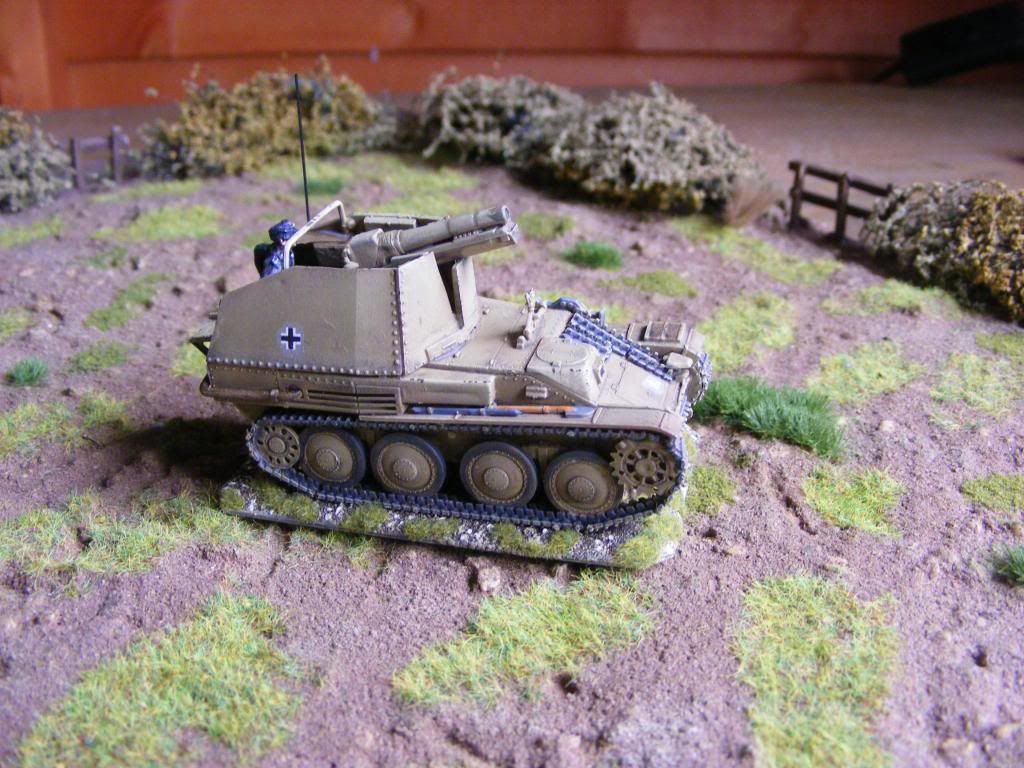 A MACO Mobelwagen, to replace my old SHQ one.......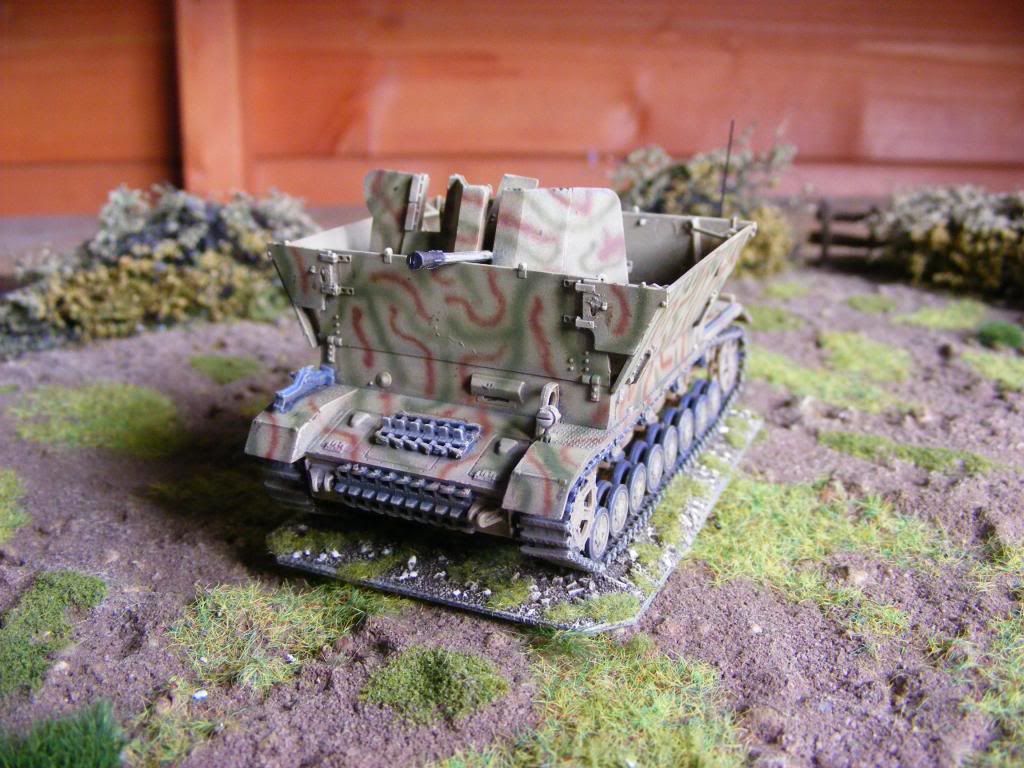 Did these for the Debrecan game.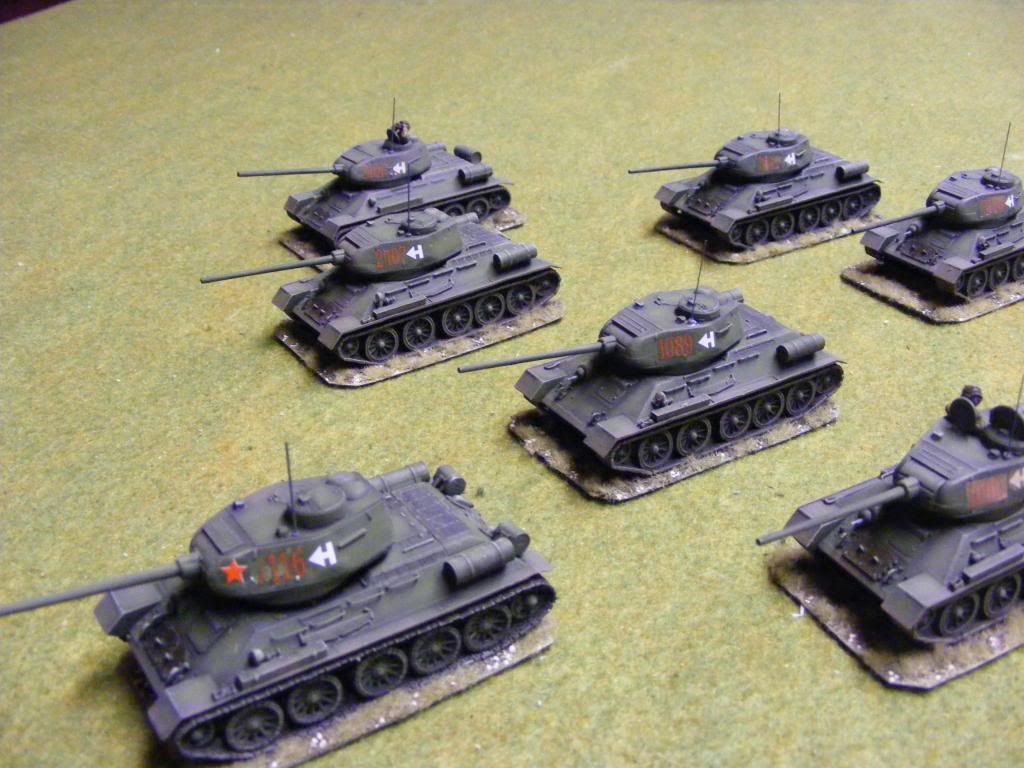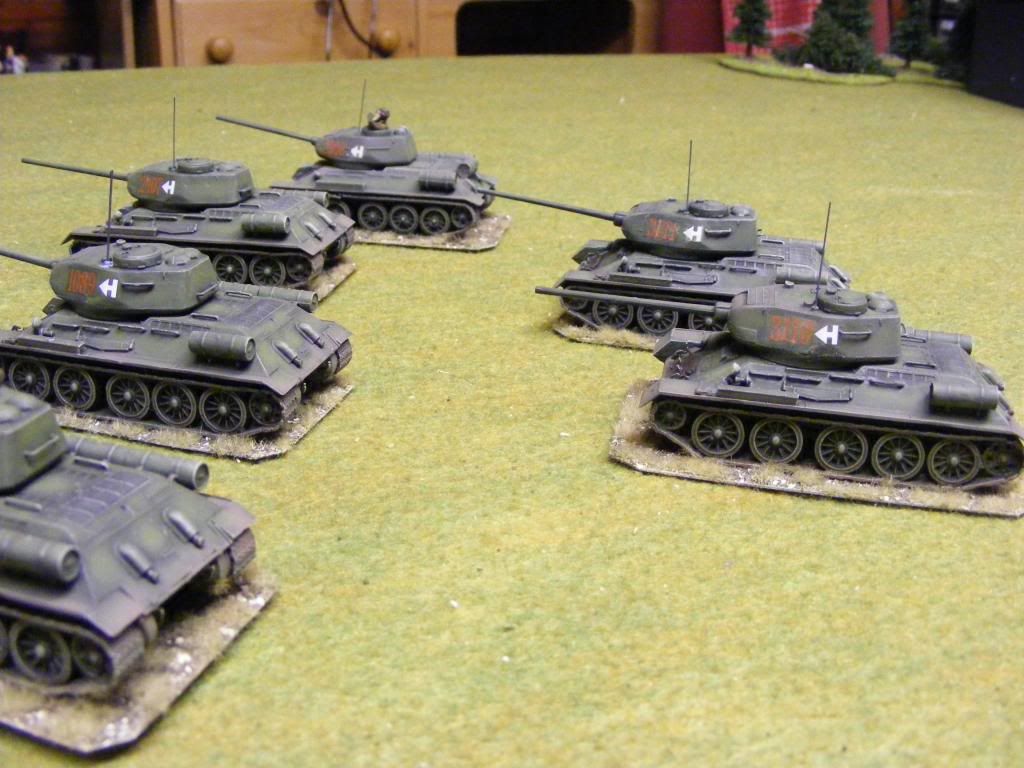 And some transport.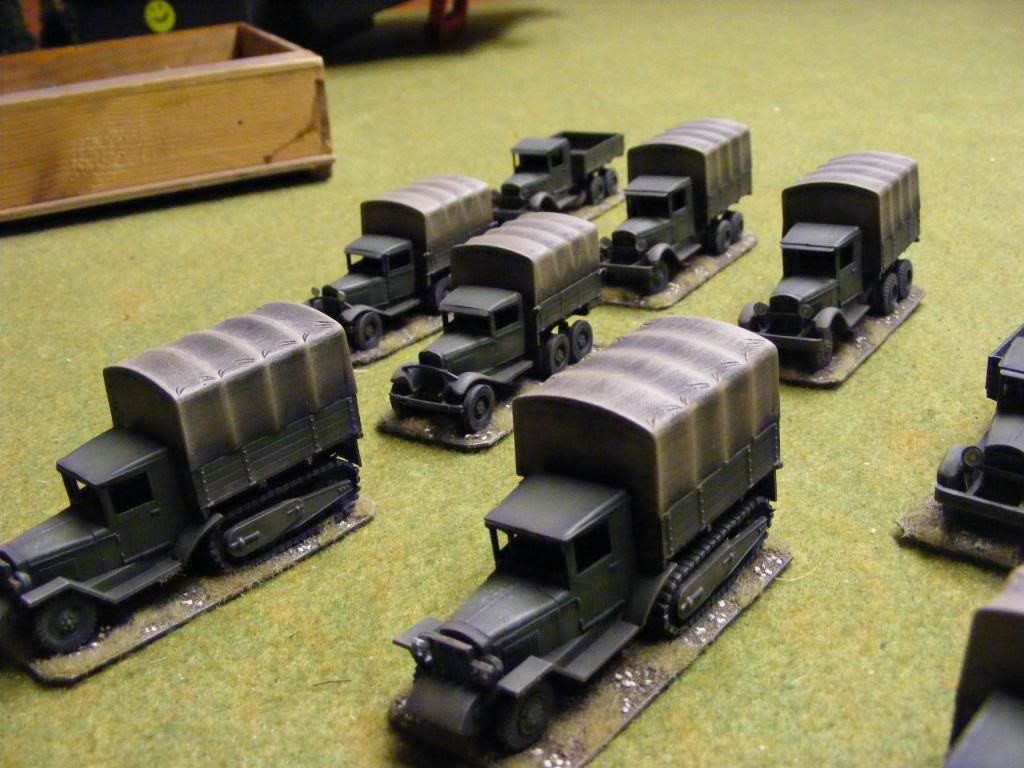 And a couple of command and recce elements.