This company makes some original models plus some versions of Altaya models. They all have one or more metal parts, often the hull, the rest being plastic. All come with their Russkie Tanki magazine, about 100 issues of which have been published. At this point they seem to no longer produce new models but are just supplying new paint schemes to already published models.
Fabbri / Russkie Tanki models are very basic and often rough but many of them can make ok wargaming models just by adding of some additional details and some drybrushing.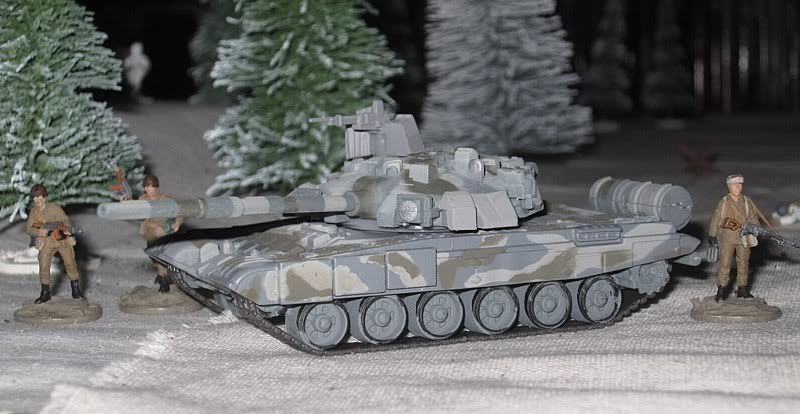 T-90 seen here with some ESCI figures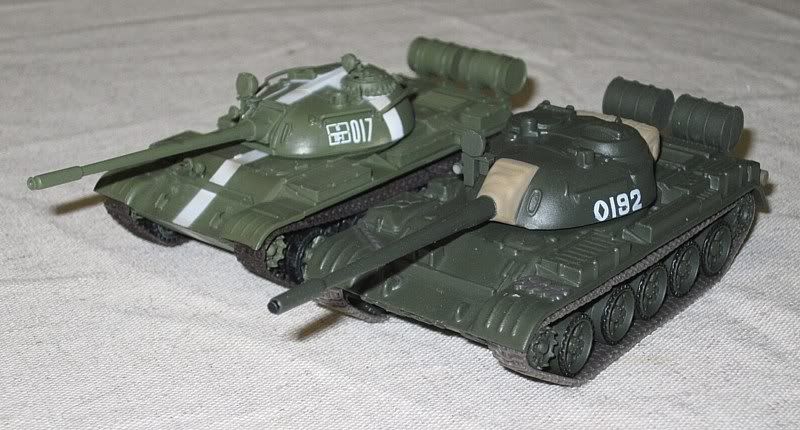 T-55 (dark green) seen here with the superior Easymodel take on the same subject
BMD-1 whose 73mm gun looks more like a 20mm weapon.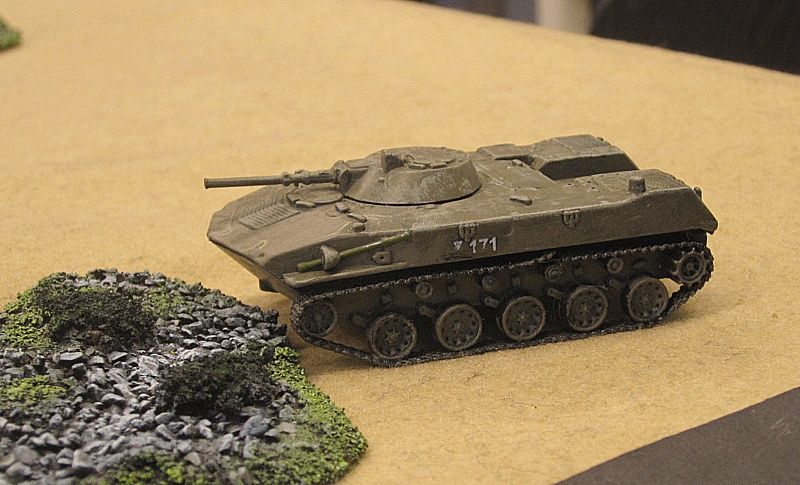 The same model after repainting.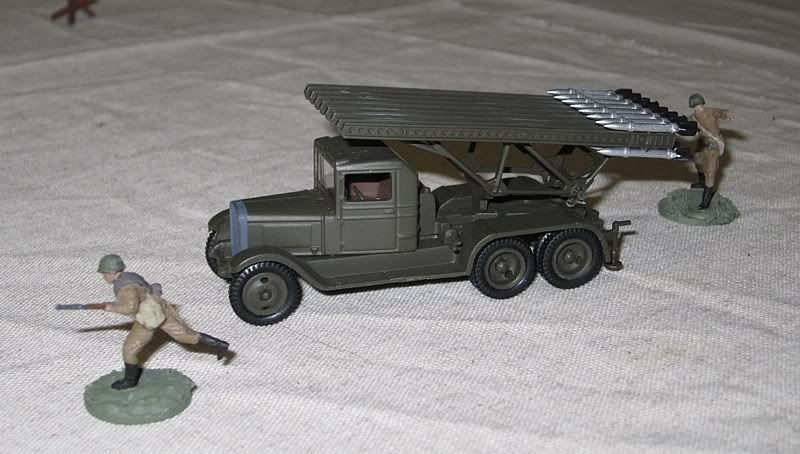 BM-13 rocket launcher on Zis-6. And some Revell figures.
The mighty T-35...
The T-34/85. In the background is the superior Easymodel T-34.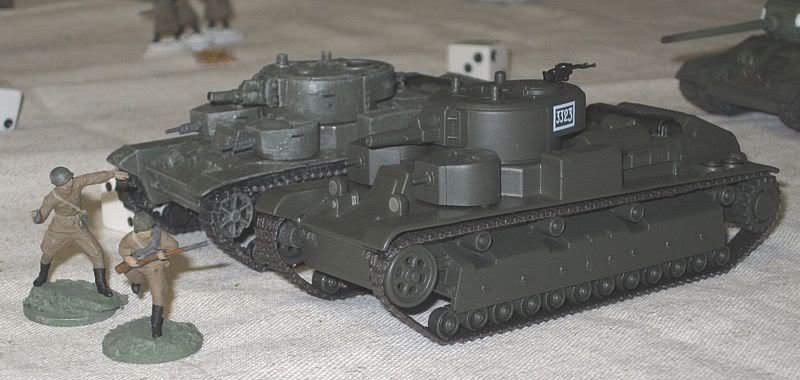 The T-28. In the background is an SHQ T-28 in 1/76 scale.
The SU-122. Behind it is the Easymodel T-34 of year 1942 production.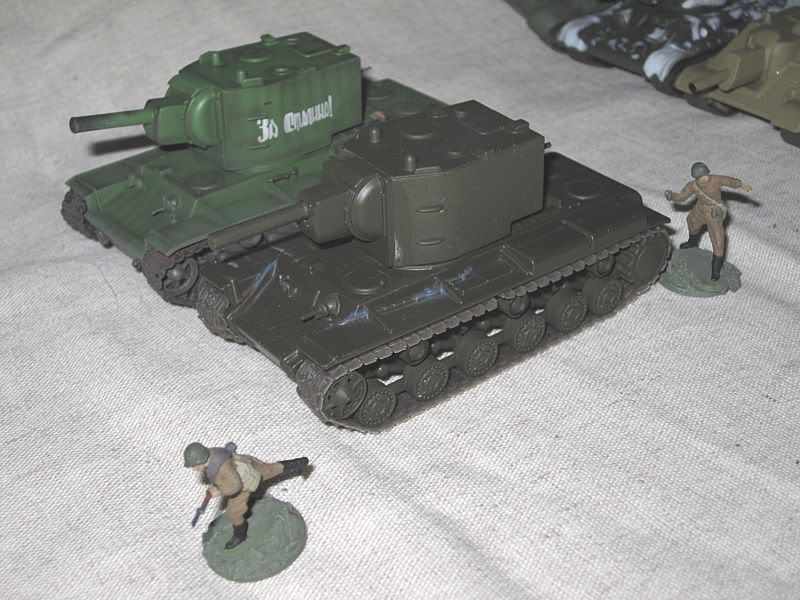 The KV-2 accompanied by another Easymodel version of the same thing.