Speed Splinter Camo - A Tutorial
For fast, simple late-war German camo... It wont win awards but it will be quick to do. It took less than ten mins to do the camo on this guy and less than half an hour for the whole paintjob and base.
STAGE 1
GW Scorched Brown base colour on smock...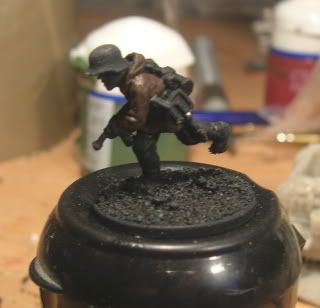 STAGE 2
Vallejo Reflective Green 'splotches', random shapes and sizes as many as you feel is enough... and then add one or two more...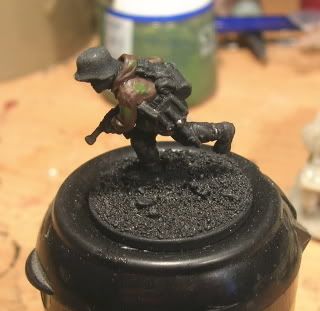 STAGE 3
Vallejo German Camo Beige, more random splotches, place next to the green ones and then follow with groups of three fine lines ('raindrop pattern'), both onto the dark brown and the green. This will suggest the 'splinter' look... and thats it!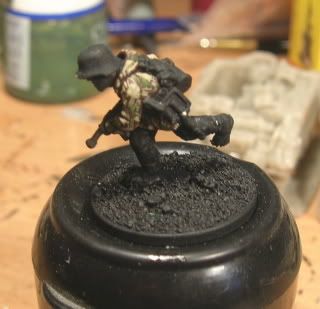 FINISHED MODEL
On the finished model you can see the overall finish. It aint a medal winner, and it sure as hell aint 'accurate' but its quick and it 'looks' right on the tabletop.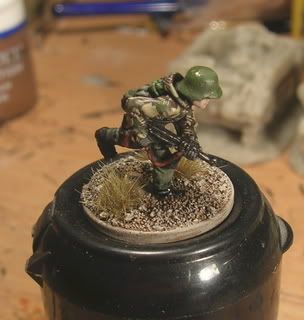 Finally, apologies to Rob... I ripped off his lovely technique for splinter camo and turned it into the demonic speedy version... Sorry mate and thanks for doing the hard work for me!
Please do not copy this tutorial onto other forums without my permission... Cos it pisses me off!