bluewillow
Fire at Will
sp
majormike
Richard B.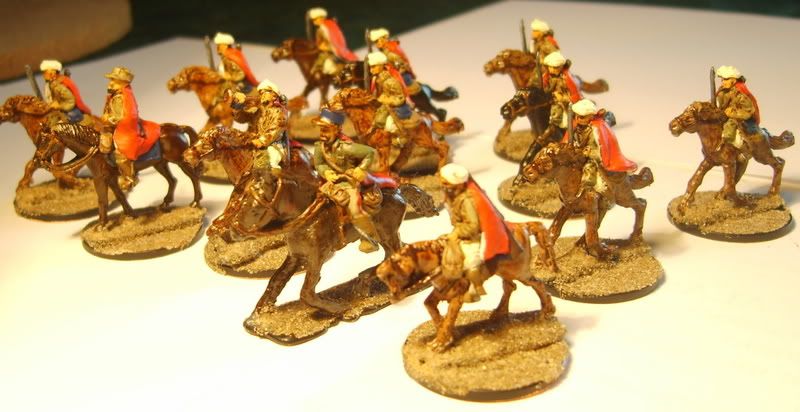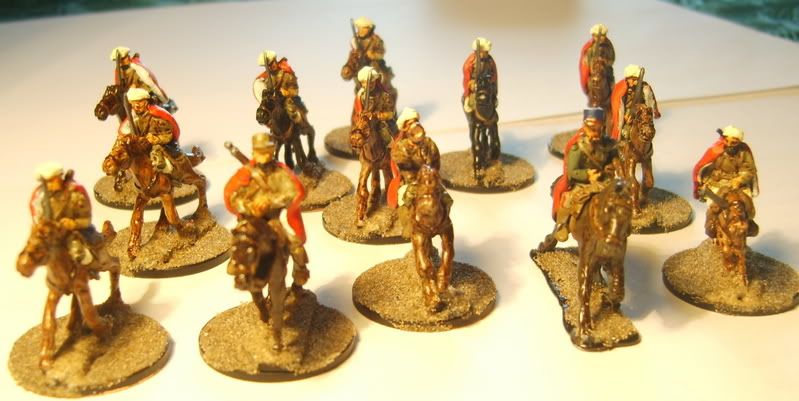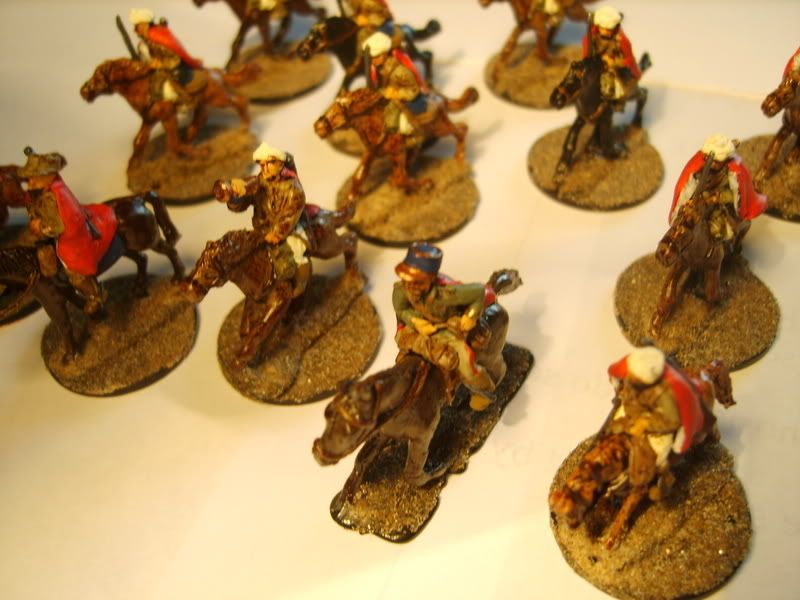 A couple of shot of the troopers (Warrior SCW Moroccan cavalry with Raventhorpe heads, I added the cloaks) This is trying to show how I built each cloak slightly different to give each figure a less "cloned look" this is about as far as my skill level takes me......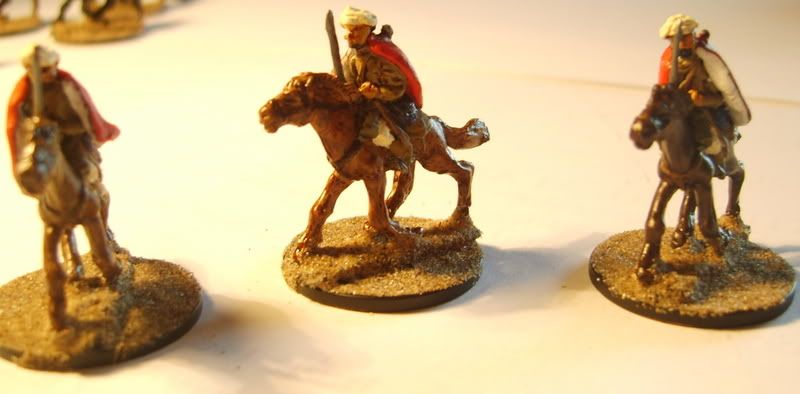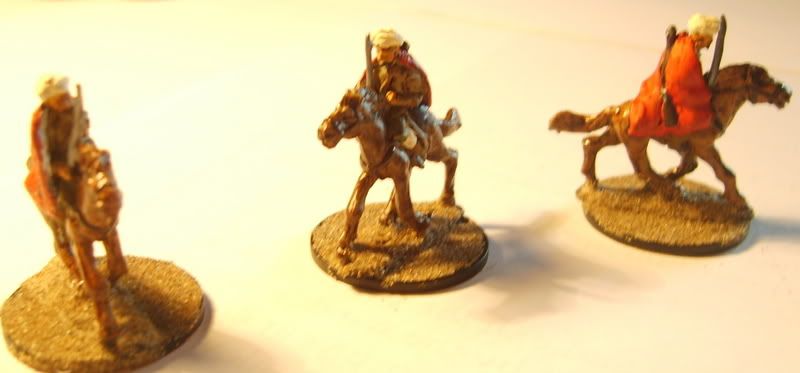 French NCO and bugler - the NCO was once a Japanese cavalryman from the Russo-Japanese War by Combat Miniatures (I gave him a Raventhorpe head and cloak) I`m quite pleased with him, hes even got chevrons on his cuffs, the bugler is a Warrior Minis SCW mounted Infantryman (again with head-swop and added cloak).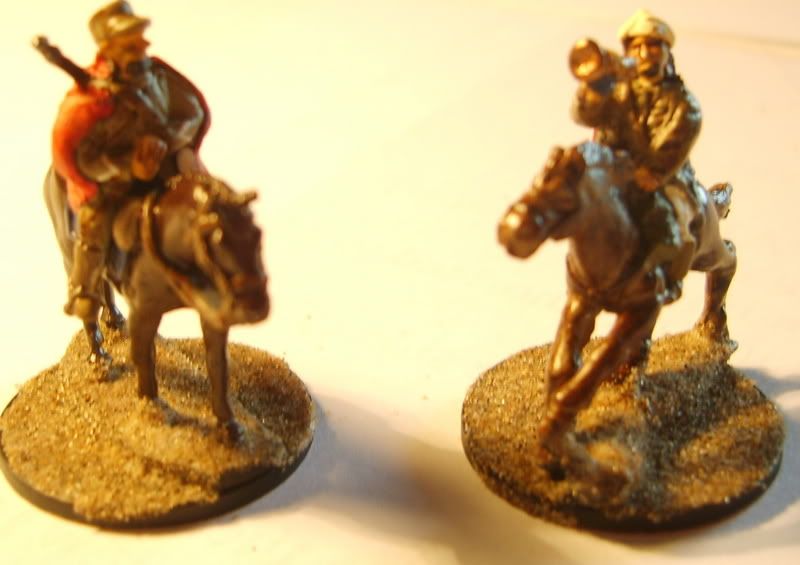 Officer & Spahis - the officer is a Raventhorpe figure (I added the cloak);
the Spahis is an Irregular Miniatures SCW Moroccan (nice figure) all I did here was add the cloak.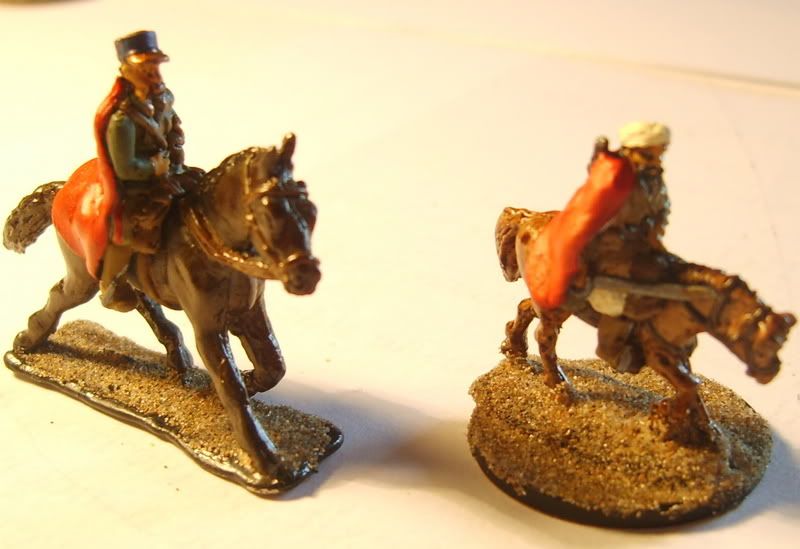 jpmad2