I committed to running a game at the Williamsburg Muster show and much of my hobby time over the past three months was spent on prep work. I ran my big knights (90mm) games last year and decided to expand it. In order to do that I had to base over a hundred figures. I spend a couple of weeks cutting out bases, gluing figures down, and flocking the bases. I was happy with the result. This was one of the projects I wanted to complete this year.
The new venue for the Williamsburg Muster is huge. Sadly the change in venue and conflict with a holiday weekend resulted in lower than normal crowds. At times it seemed there were more people putting on games than people playing. I ran the game twice, with two players each game. They enjoyed it and it is a good quick convention game. I use the skirmish rules from the Tactica Medieval rule book.
I have invested in a castle this summer and will be running a siege game next year.
For the rest of the summer I will be concentrating on ECW and RCW in 1/72 .... with a few Cold War pieces thrown in.
One of the two games in progress.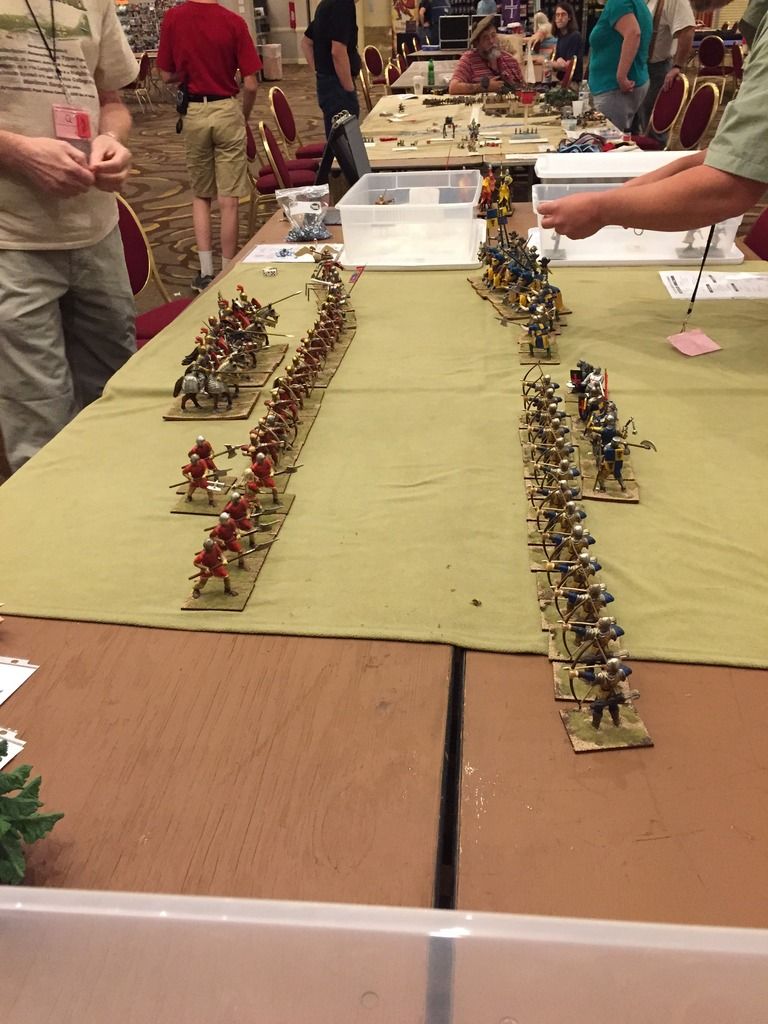 Shot of the table with the six sets of troops organized for packing.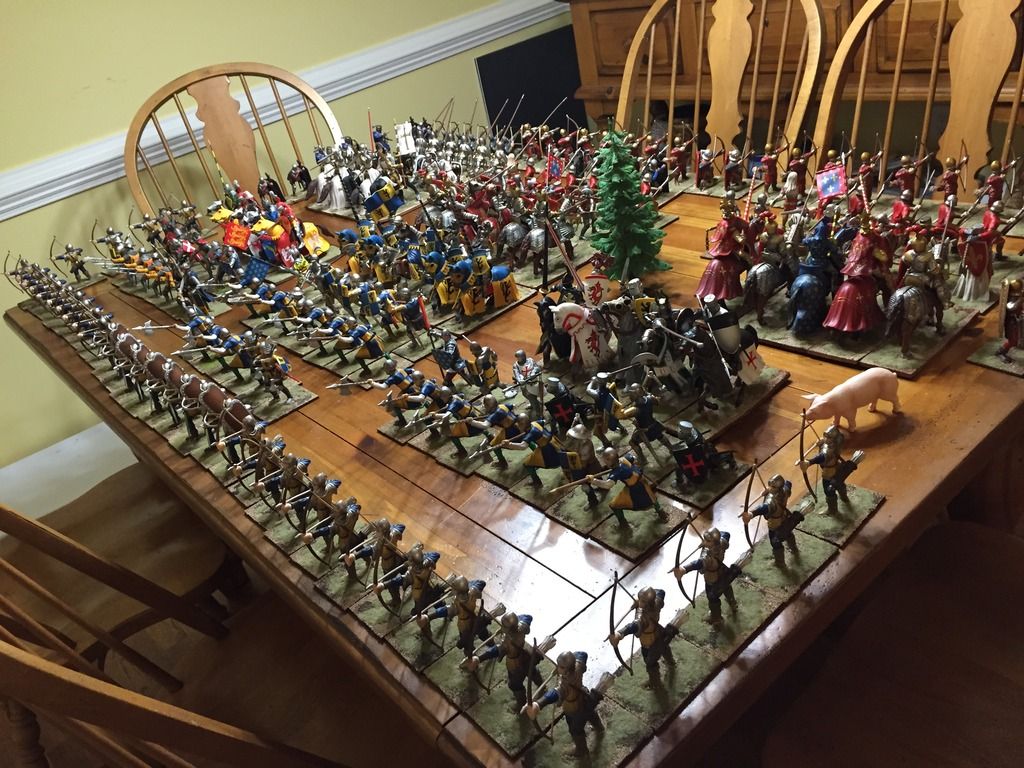 Basing (sharp eyes will note that not all of the figures i completed went into the game)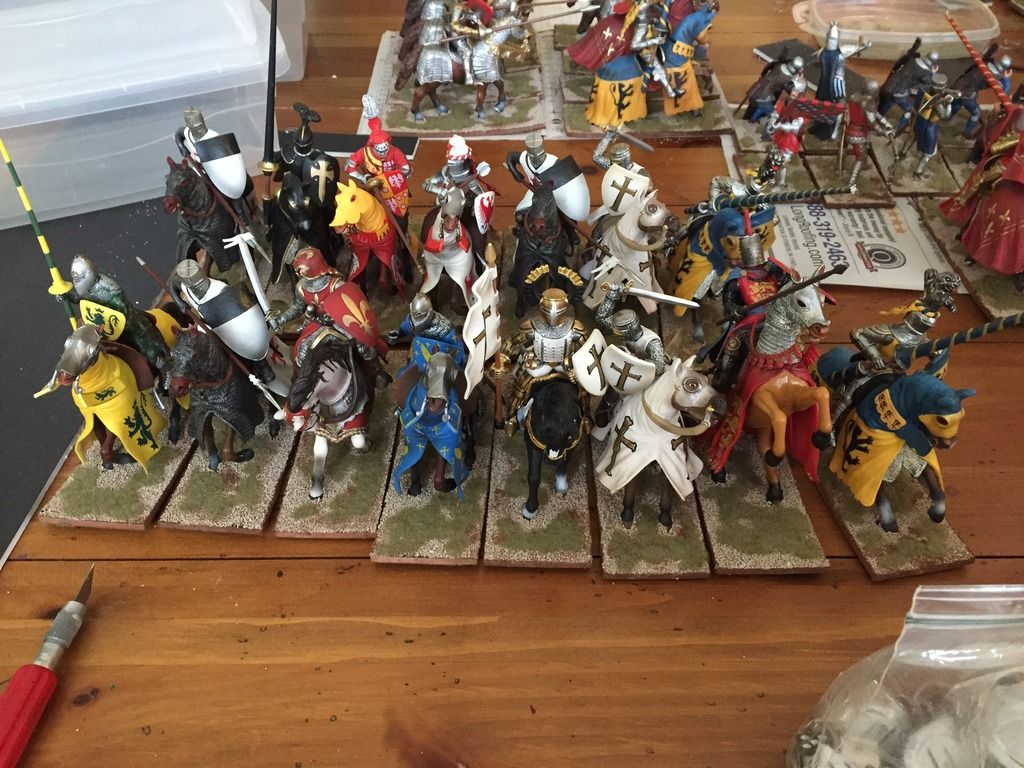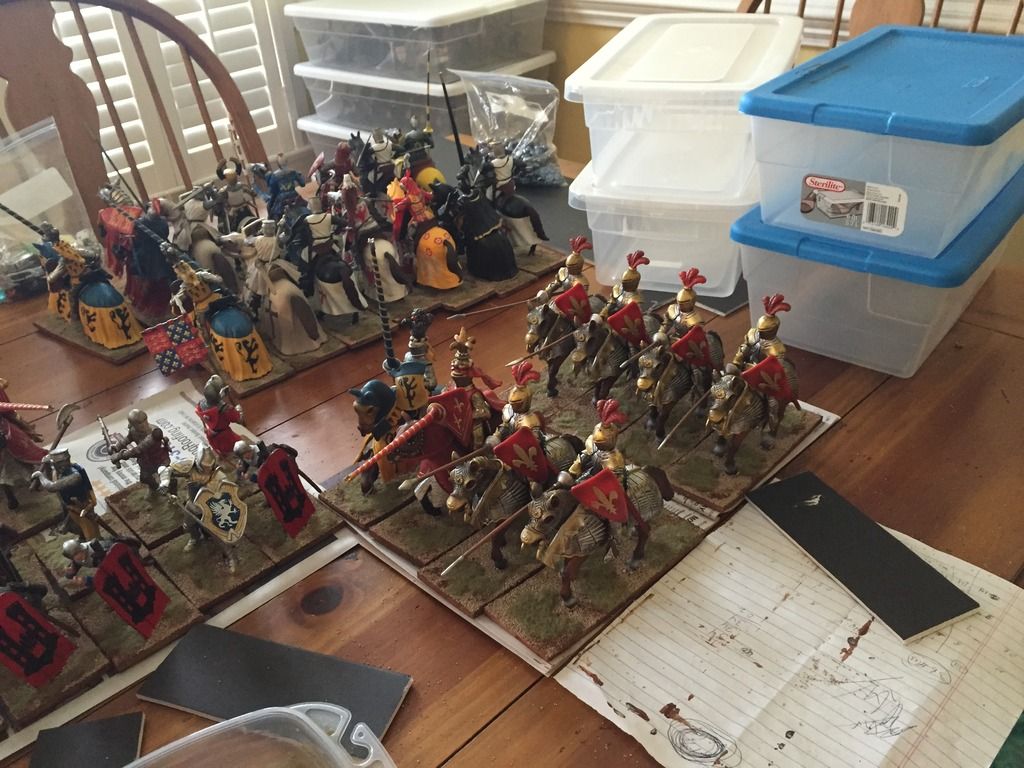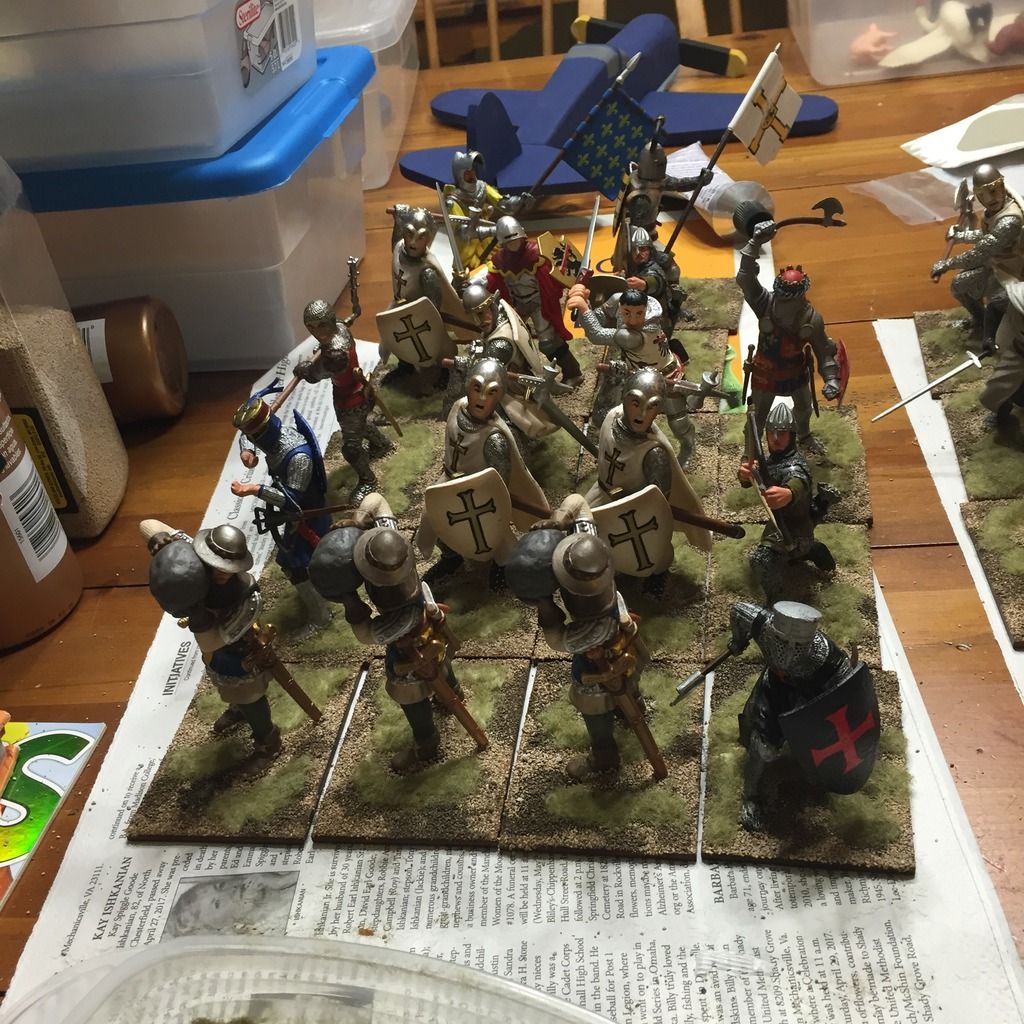 [imghttp://i101.photobucket.com/albums/m62/brooksarp/IMG_1478_zpsmadxjqte.jpg][/img]