Here's a few projects I finished for Task 2. Continuing on the German Forward Command theme.....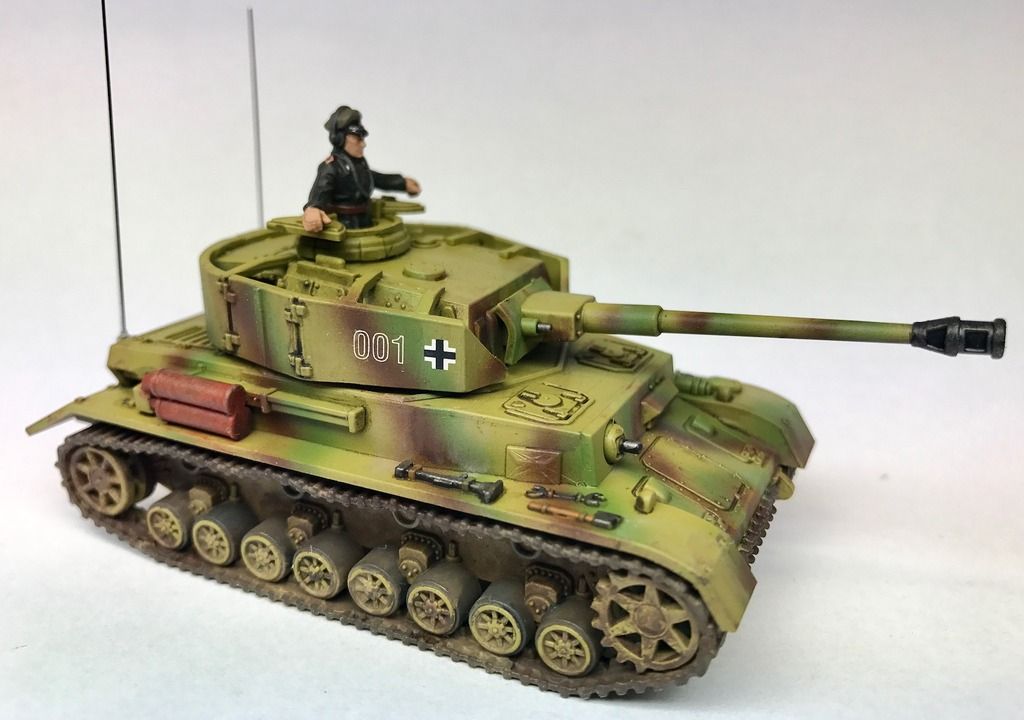 Panzer IVH Panzer Forward HQ
Panzer IVH Forward Signals Panzer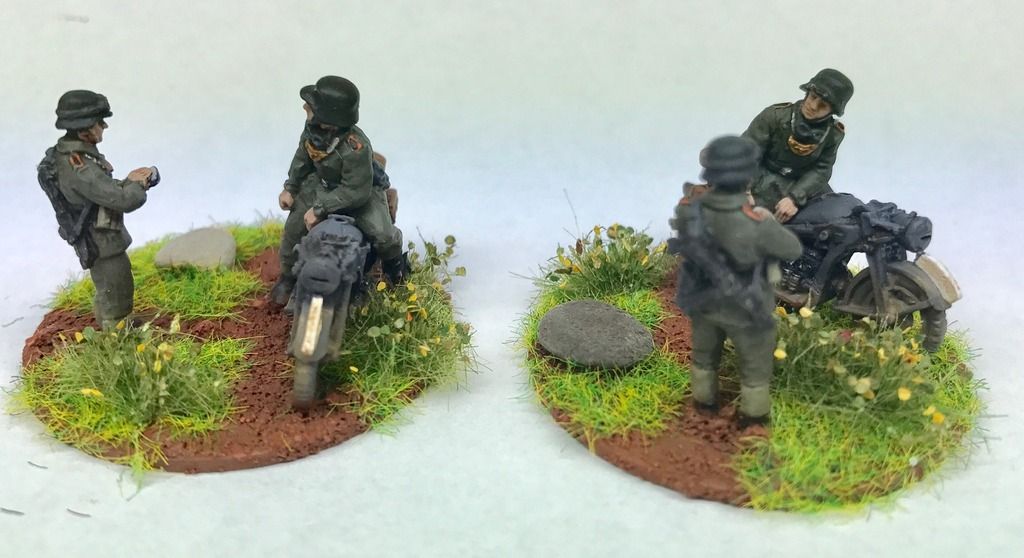 A pair of dispatch riders. I used Feldgendarmerie because the figures look like there's a little story there. Plus, now they'll pull double duty.
20mm AA Supports for the three platoons of infantry that I keep finding everyexcuse not to paint....
The flowers designate which platoon they are from.
Hopefully finishing the Forward HQ page this task.