My entry for the Easter 2014 Speed Build.
3 Centurion's (I have now 6 and debating whether to go for 9) & 3 T55's. I'm sure there is a law stating 'you can't have too many tanks'
The tanks are for my fictitious Central Africa project, the synopsis of which will form part of my 2014 Year Build
The tanks are Britannia, bought from Grubby at Salute.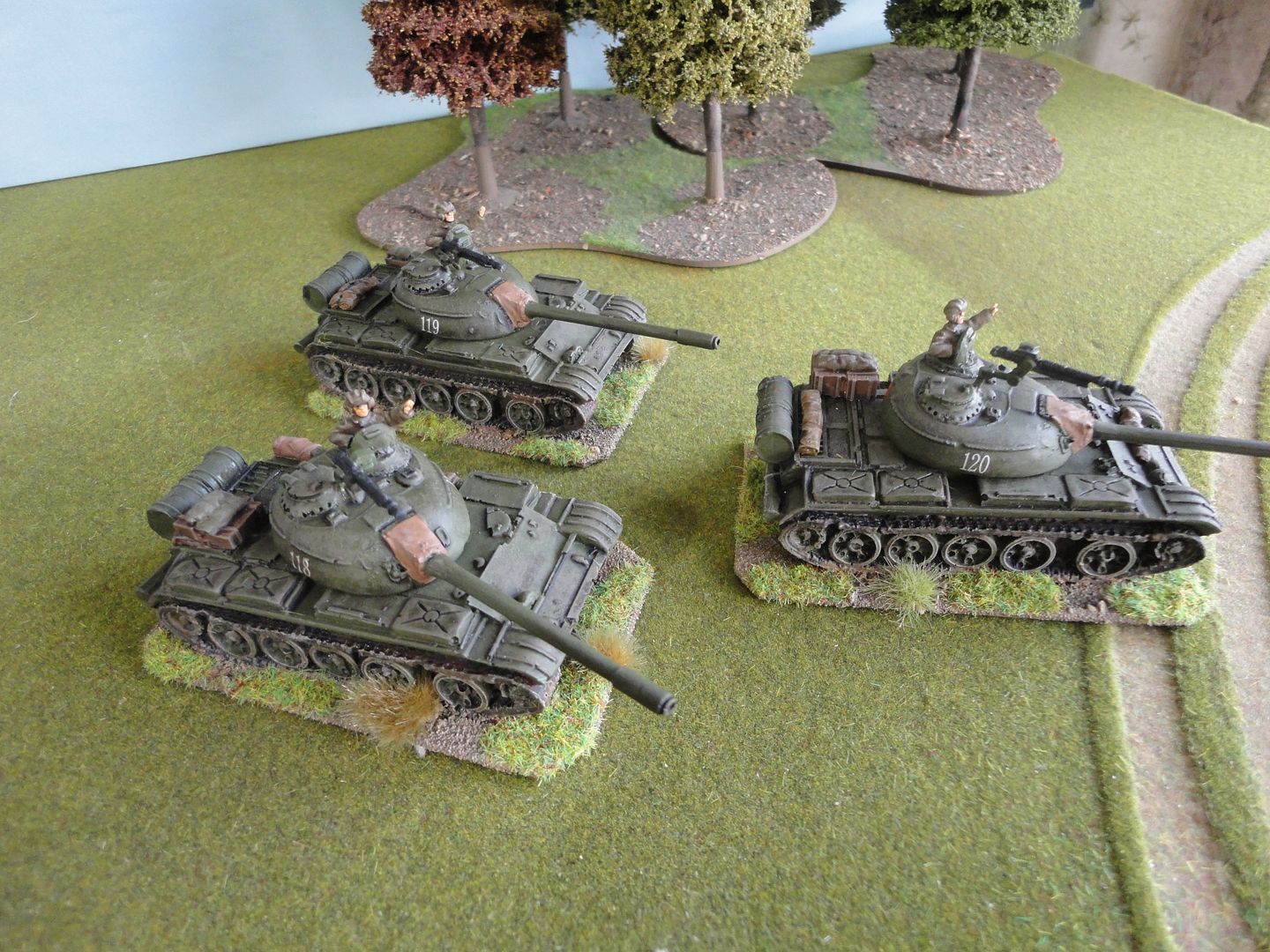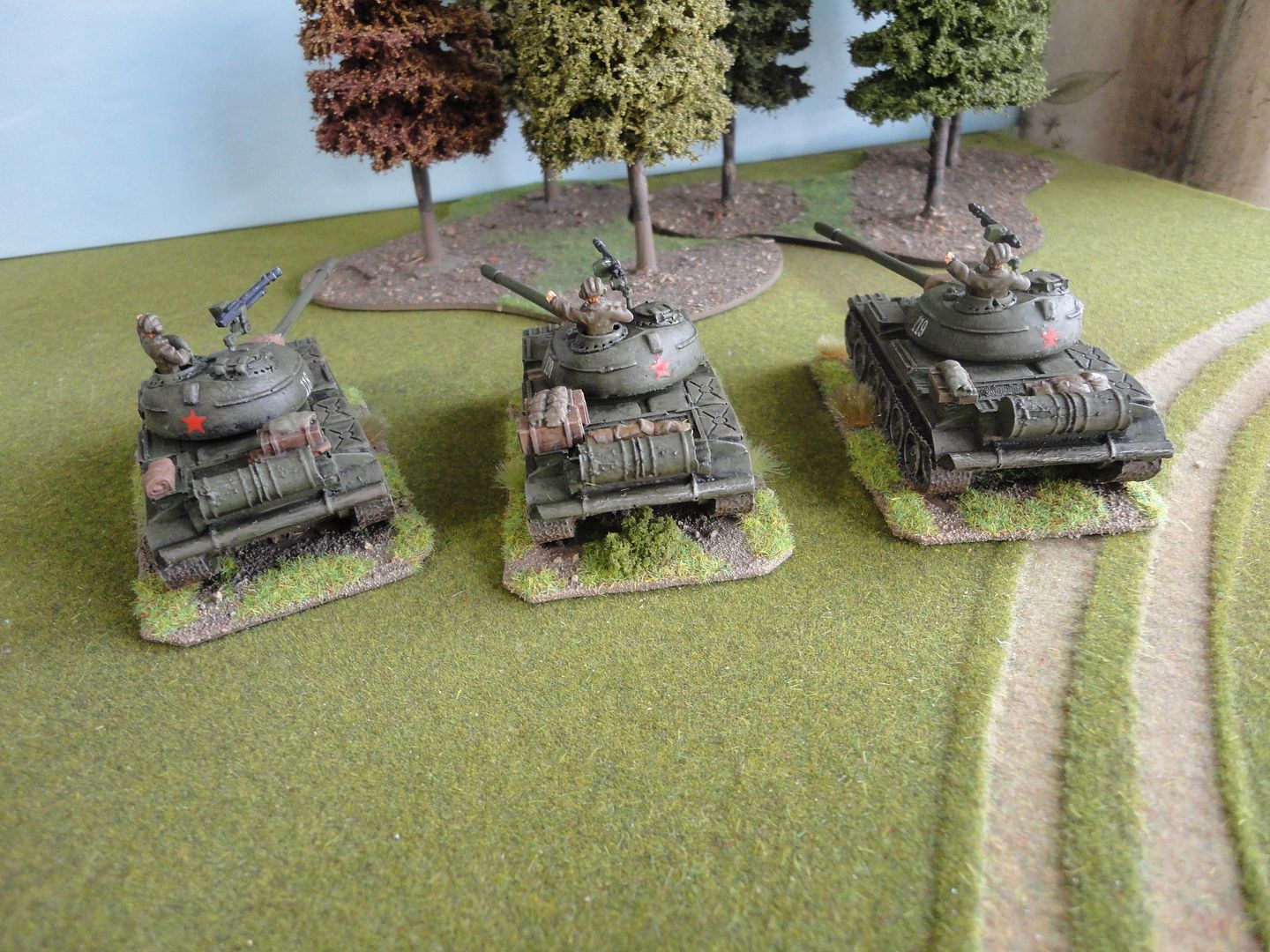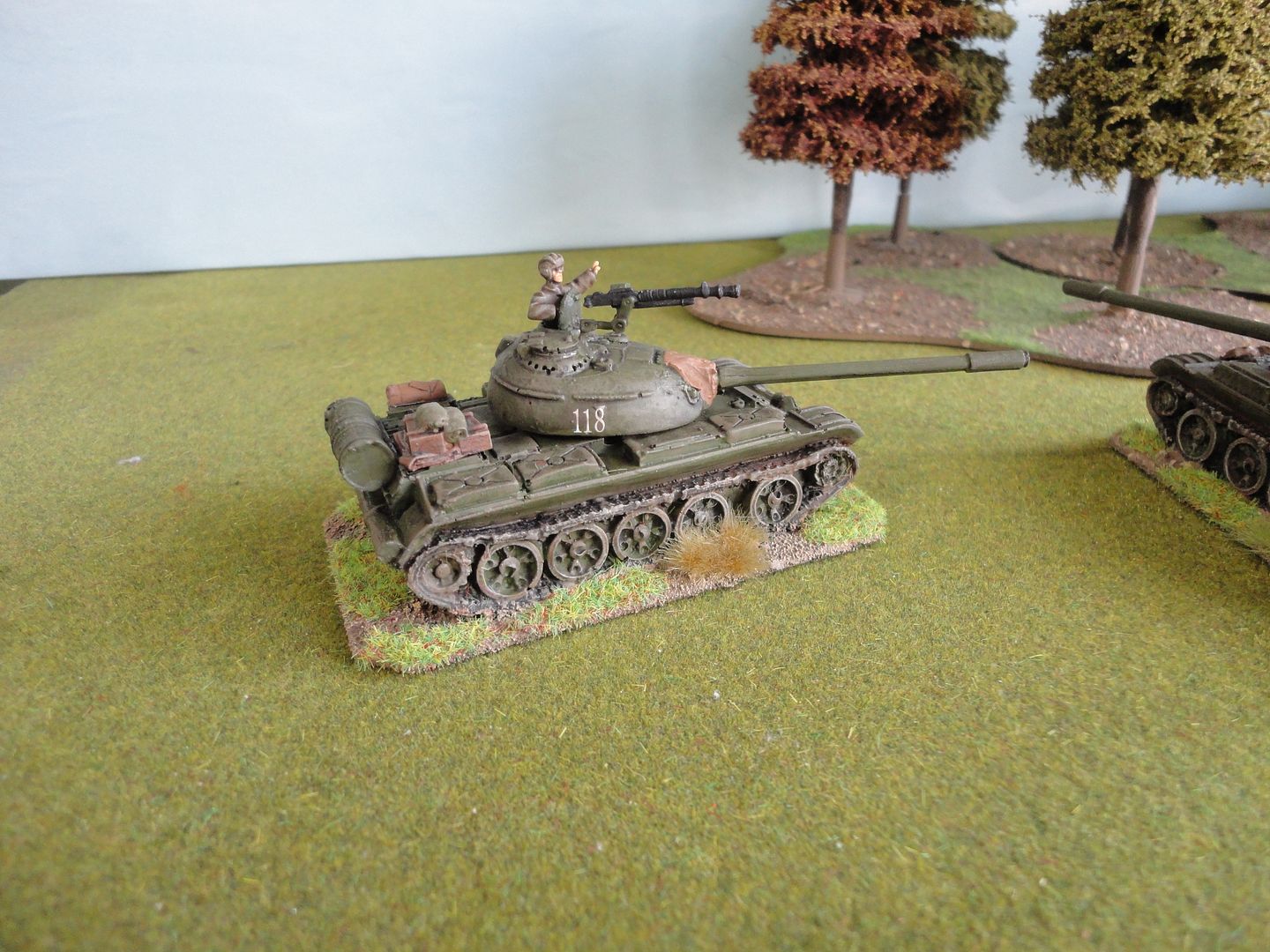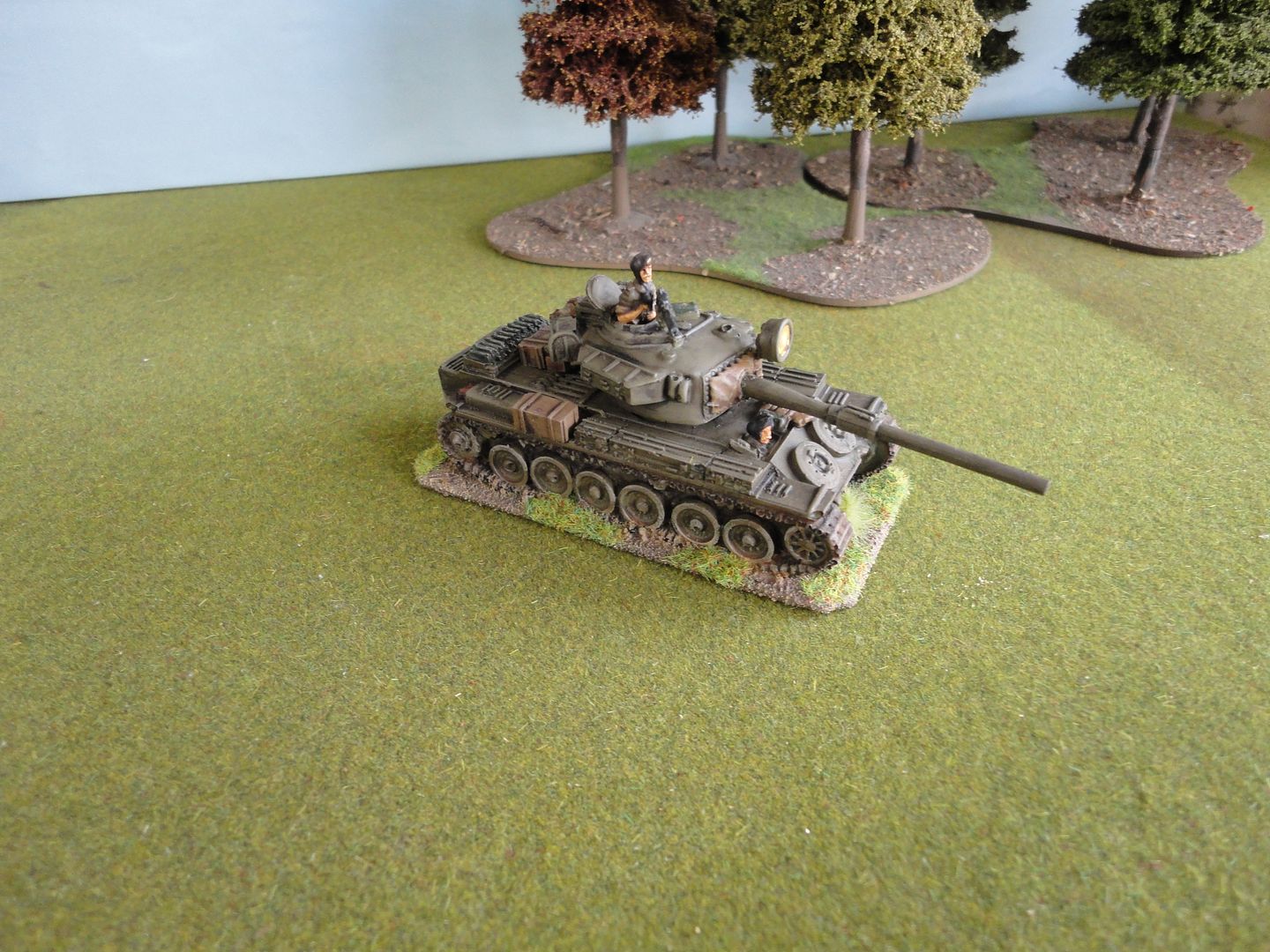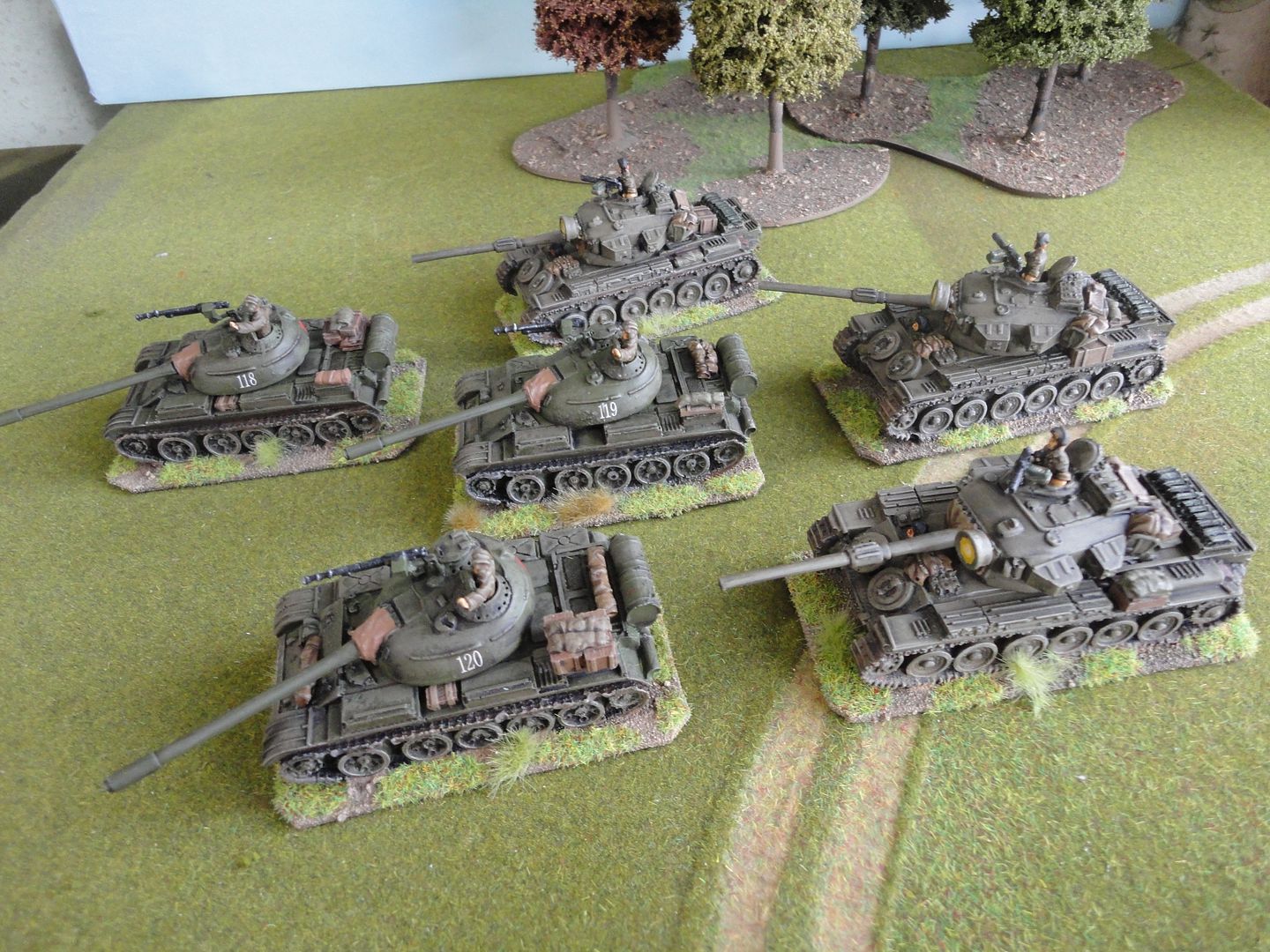 Cheers
Alan