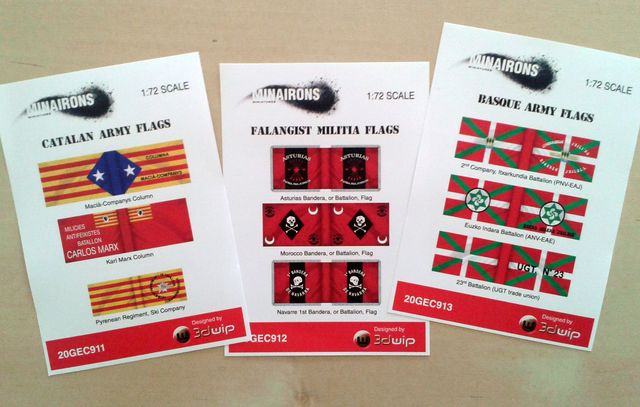 Once again, our range of 1:72 scale flags for 20mm Spanish Civil War gaming has just grown with three new sets:
Catalan Army
,
Falangist militias
and
Basque Army
. As customary, these A7 sized sheets contain three historical flag designs each, slightly
textured so as to simulate waving shadows.
After this addition, the above mentioned flags collection now ascends to
13
different flag sheets, that can be found
in this page
. Range will keep growing in the following months at a good pace. As a matter of fact, we are now preparing three new sets in this scale:
XI International Brigade
(or Thälmann IB),
Foreign Legion
(already released for 15mm time ago) and
XIII International Brigade
(or Dabrowski IB).