I'm happy to present you the latest addition to Minairons' 1/72 Spanish Civil War vehicles range: the
BT-5
fast tank --another intermediate step in the tanks family started by J. Walter Christie's early designs, capable of a remarkable 72 km/h speed and reasonably well armed for its time. Up to 50 BT-5s were used by both sides in SCW late stages (Ebro battle and Catalonia invasion, mainly).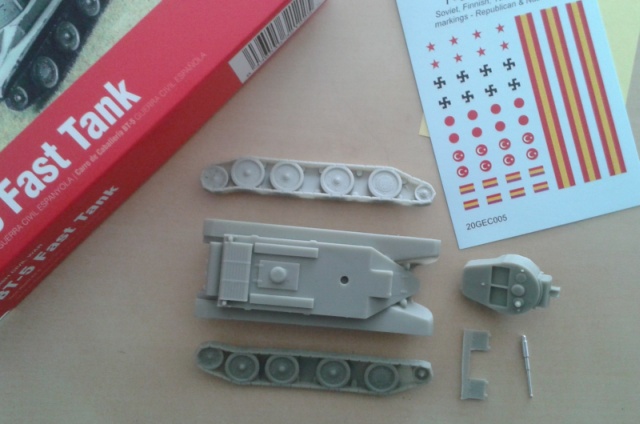 As for model itself, it is quite easy to build as usual. It consists of just 6 main parts cast in resin (two of which are turret hatchets), while the seventh piece is a finely shaped brass barrel. Kit is sold individually in box, along with a decals sheet --the same one already used for T-26 tanks.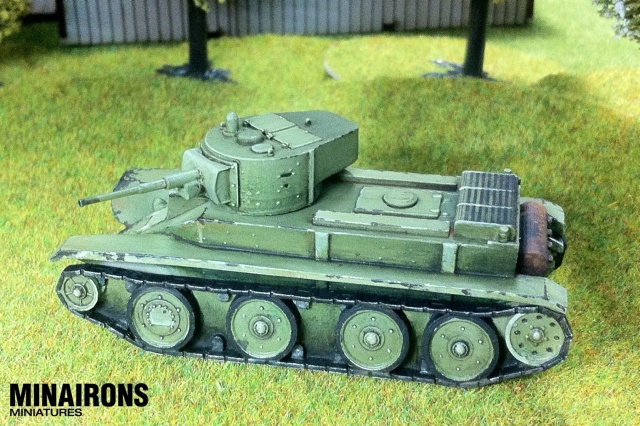 Our new 1/72 BT-5 Fast Tank retails for €12.95 and can already be ordered in
our website
, or alternatively requested from our retailers and distributors. Separate brass barrels will be available for purchase in the next few days too.
Cheers,
Lluís
www.minairons.eu
minairons-news.blogspot.com
www.facebook.com/MinaironsMiniatures