TQD Castings WWII Germany has been split into separate listings to hopefully make it easier to find particular troop types, so there is now an index page with links to those listings where for example all the Fallschirmjagers are listed together in one separate listing.
If this is successful & popular I will look at changing some of the other listings where appropriate.
Please let me know what you think, whether you love it or hate it.
Also I have added this Kharkov Waffen SS sniper set which utilises a couple of snipers which have been hanging around for a while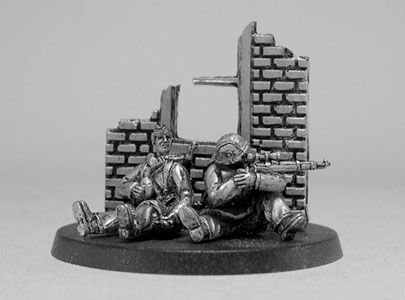 The wall is an optional extra if you fancy a bit of cover for them
Mark