...NOT wearing dinner jackets! Any interest from anyone else in a couple of British Cold War spies (70s-80s), dressed as if they are intending on doing something more warlike than shagging their way through the female ranks of the WarPac nations or gambling away HMG's money?
I'm thinking one based on Michael Caine's John Preston in The Fourth Protocol (one of the best cold war spy films produced IMHO), wearing a roll-neck sweater and thigh-length windcheater jacket with a hood, and armed with a pistol-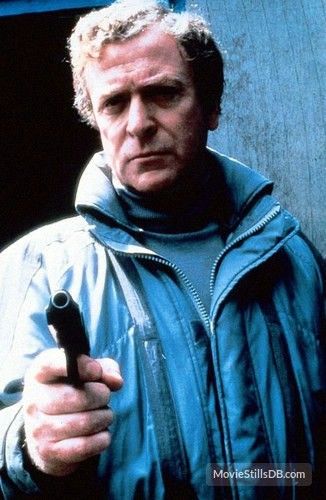 The only image I could find; not the best but you get the idea. Go watch the film!
and a second one in slightly more battlefield-orientated rig- turtleneck jumper, combat trousers & boots and stripped-down 58 pattern webbing (belt & yoke with a single ammo puch, the other replaced with a pistol holster, a waterbottle pouch and a single kidney pouch) and armed with a silenced Sterling SMG, and preferably bareheaded. Similar in concept to the Sareyet Matkal Commando shown in the FoF rulebook-
Again, a bit of a scrappy image, but gives the general idea...
I'd been mulling this over for a while for use in Force on Force games, but having just picked up the Black Ops book from Osprey, that's kind of confirmed that I need these in my life. They should be generic enough looking to pass for other sneaky-beaky types, not neccesarily just those OHMSS. So, any takers interested in these?