Been playing a fair bit of PayDay 2 on the PC and it got me thinking...
... given you do a figure in an EOD suit already what would it take for you to convert it with a new set of arms and a shotgun (and a Minimi)?
A few knockabout games could be fun on the table top.
This is the thing I'm after: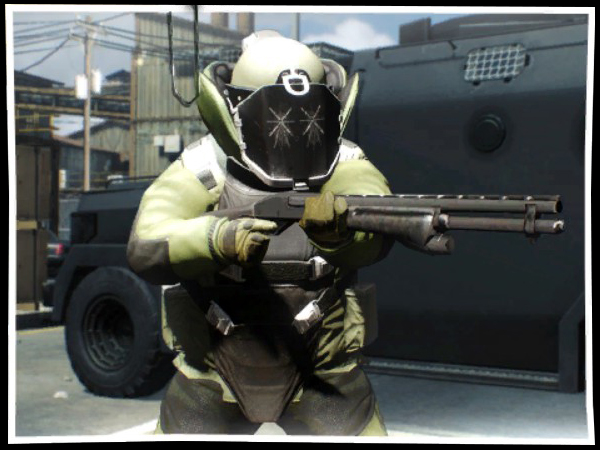 https://www.youtube.com/watch?v=erQ_J5nWZFk
Cheers,
Pete.