I had to rush this entry to be finished in time..... The result of the rush are evident... Have to come back to this one.
No photo evidence of an IDF M16 but there is a photo of a M16B1 and also of a M16 converted to a mortar carrier. So this is an "educated" what if: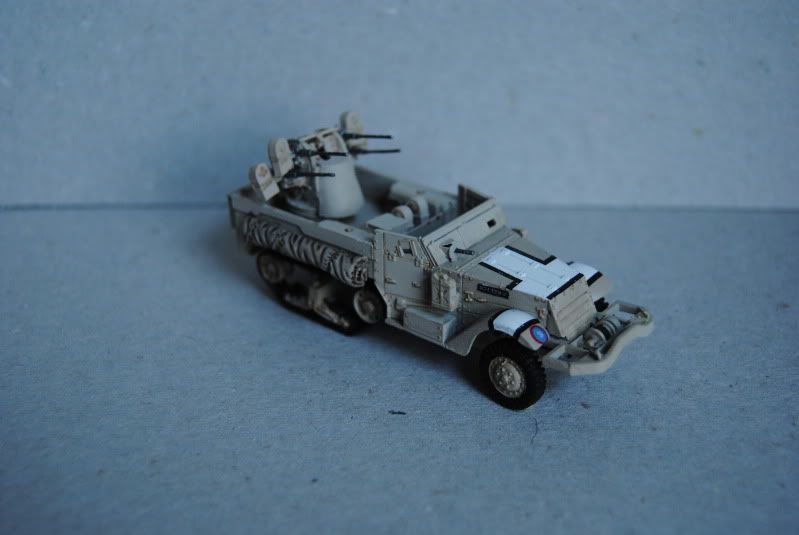 Mixed filling about resin. Love the stowage, hate the conversion....
Cunha