here with my little entry .
When I went rummaging for a figure , this little guy came to hand first . A model that I've wanted to paint for a long time for my mate Piers, possibly to use in his Ting Tong setting and other pulp style games.
Its an old GW figure, from the Talisman board game range of years ago, a character called "The Huntsman". Its quite a rare figure now, and I hope I did the figure justice .
The dio I made very quickly from a piece of foam board, some sand , and a scratch sculpted dead tree, and some tufts.
The stream to the front didnt work out too well, I used gloss varnish to try to do the water effects but it has nt dried clear .
I hope you like it , and that it is a suitable sniper type entry. Maybe this guys only kill of the day is to snipe a Snipe for lunch !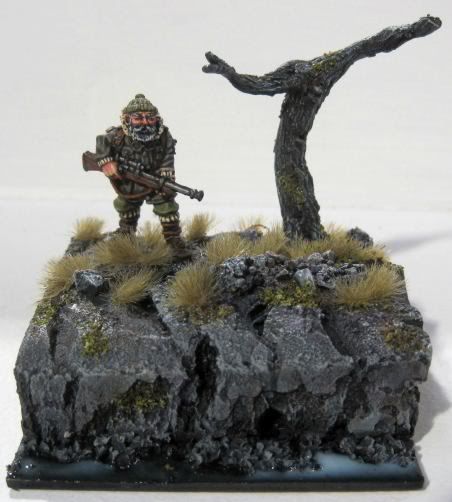 I made it so the figure can be removed from the base , so it can be played with !