My entries for the Speed Build: two sniper teams.
This one is from the US Army and goes with my
Operation Iraqi Freedom 2003+
build.
The idea was to have a sniper team that provides security into multiple directions while their battle buddies go ahead to clear the perimeter/stop a vehicle or whatever task they might have currently. That's why I placed the miniatures looking into different directions.
I have to admit that I didn't really have much clue on what to do for the Speed Build and basicly just sat down and started glueing together some bits and pieces until I ended up having created that chain link fence
I am certain real snipers wouldn't use that sort of "cover" (due to lack of the latter
), but I have many weapons teams for
AA FoF
and I wanted these in particular to look somehow different.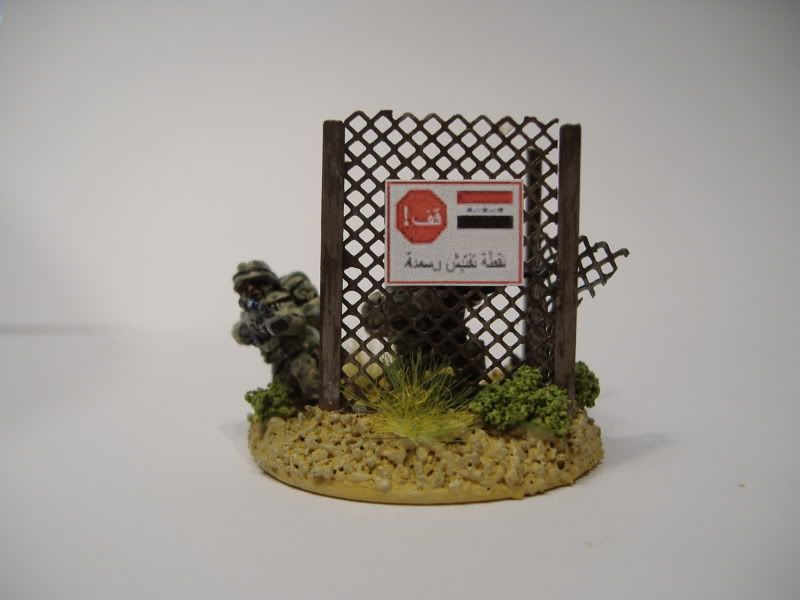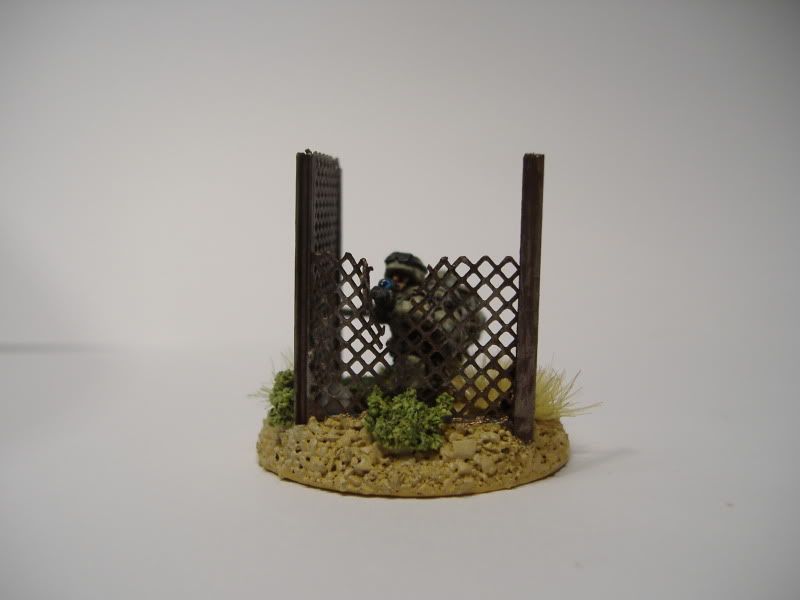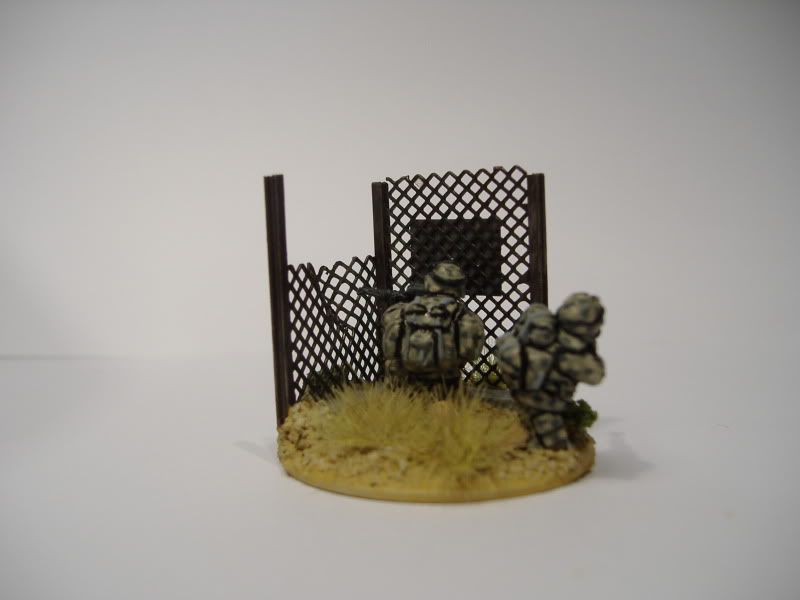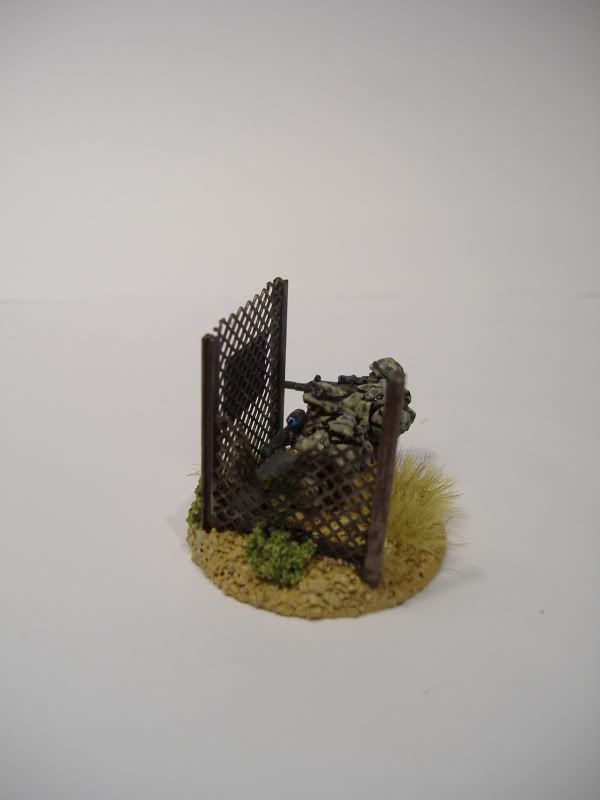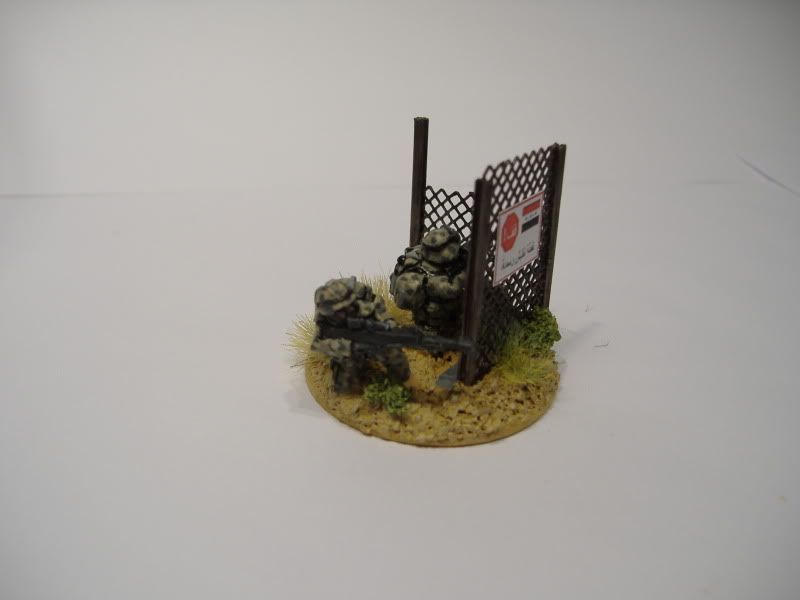 This entry is for my "The Dragon Rises" project kicking off end of this year and through 2011. It's a sniper team providing overwatch during the battle for Skira (more on that when I really start with that project). It's based on a picture in which a SOF team from the USMC is hiding for an ambush behind some fallen trees and an earth berm. I haven't painted woodland MARPAT for a long time since I made some example miniatures about a year ago. Hence it didn't turn out
that
good. On the other hand I
wanted
these to look muddy and stained with dirt to blend really into their tiny foxhole. I would have loved to have the pics of the USMC taken on a "woodland" gaming table, but that table is also part of the "The Dragon Rises" project of next year.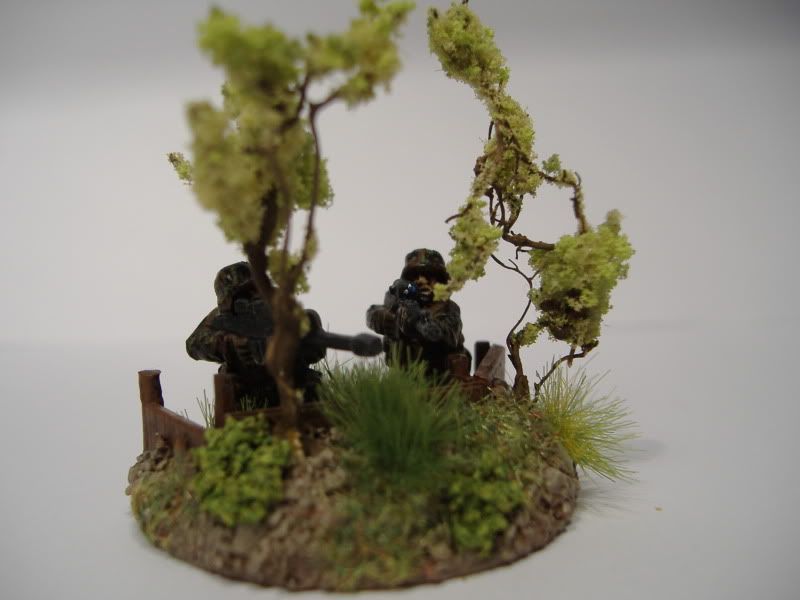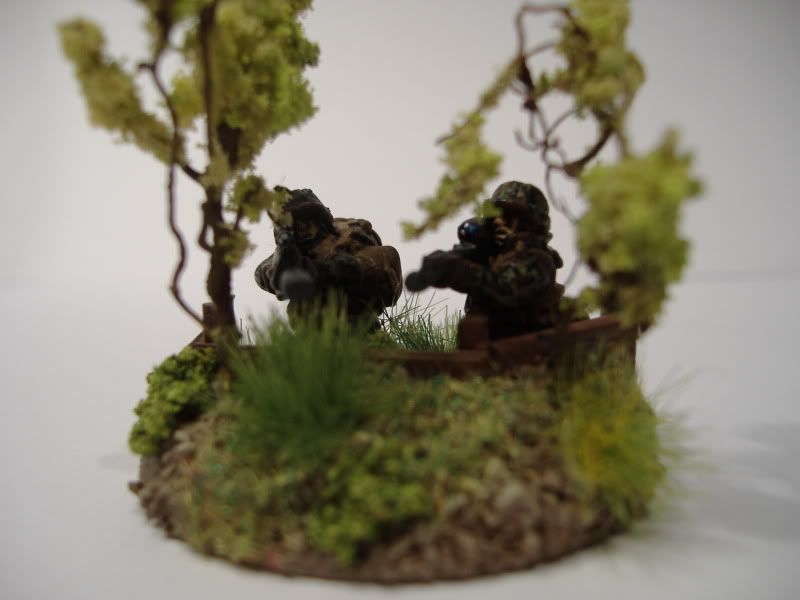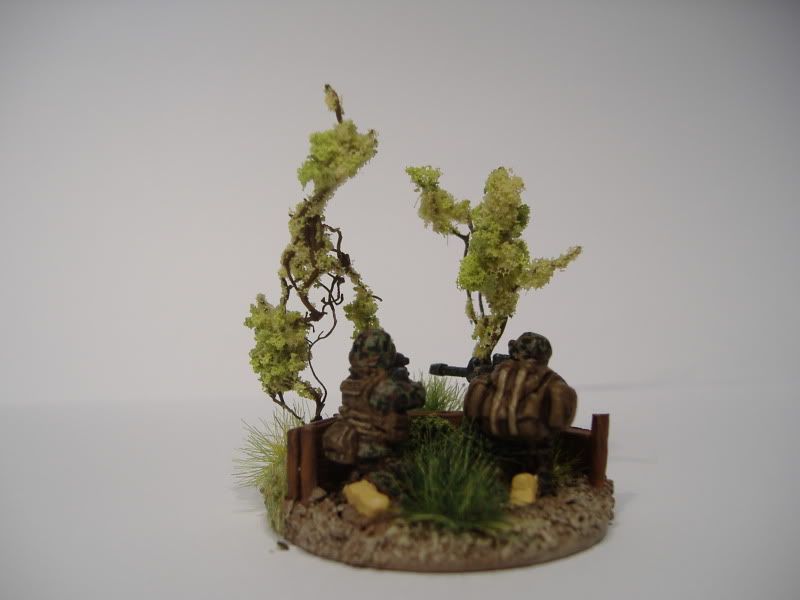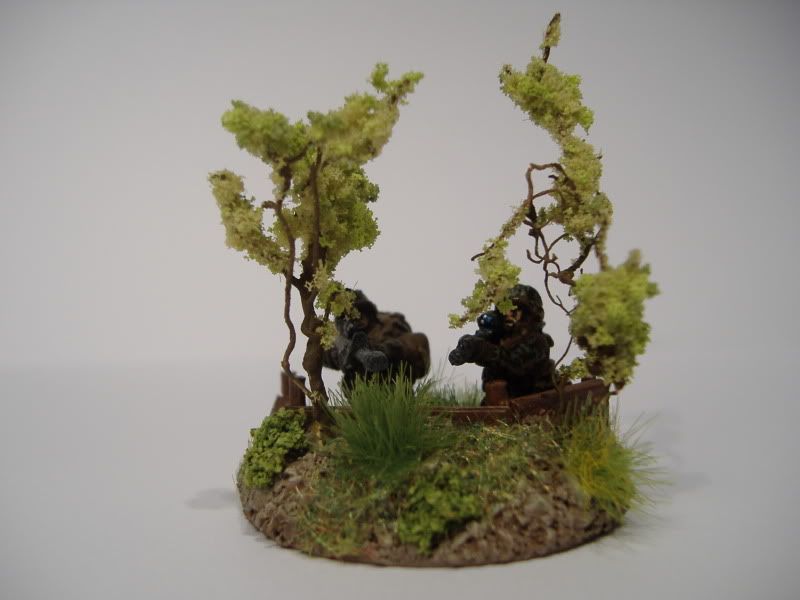 Critics and comments most welcome, guys.