Hi gang, my entry for the build.
These will get used in a scenario set somewhere in France during Fall Gelb. Basically a lost british section tries to trudge back towards Dunkerque, and pass some frenchs guys manning a MG; they stayed while the rest of their unit left. Now enough yapping, here's some pictures:
The Brits:





Apologies for the blurry picture in the middle... didn't notice until I had packed away the camera and miniatures...
The French: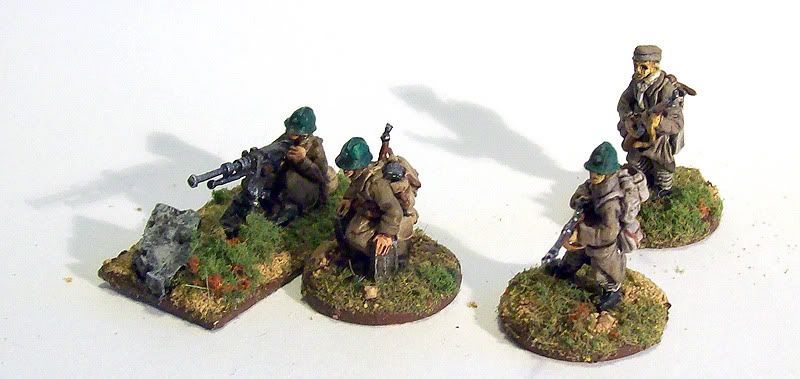 I found the last rifleman just before packing away, so I had to take another picture. And I lost the ammo for the MG
I experimented quite a bit with different colours, that's why there's some variations between the figures. Hope you guys like them.