Really enjoyed painting these, always enjoy painting Battlefield figs though
These are all from the Stalingrad defenders range. A range that I had not noticed before and was amazed at how good they are.
For my 15 figures I decided to go with the Red Navy and Scouts, I am particularly pleased with how the 'black death' Navy figs have painted up. Originally the Commanders cap was black but, in the interests of aesthetics, white looks sooo much nicer...
Here is the propaganda photos right out of the press:

Our elite sappers make their way through the light woods towards the nazi invaders

Fighting for the motherland on sea and land...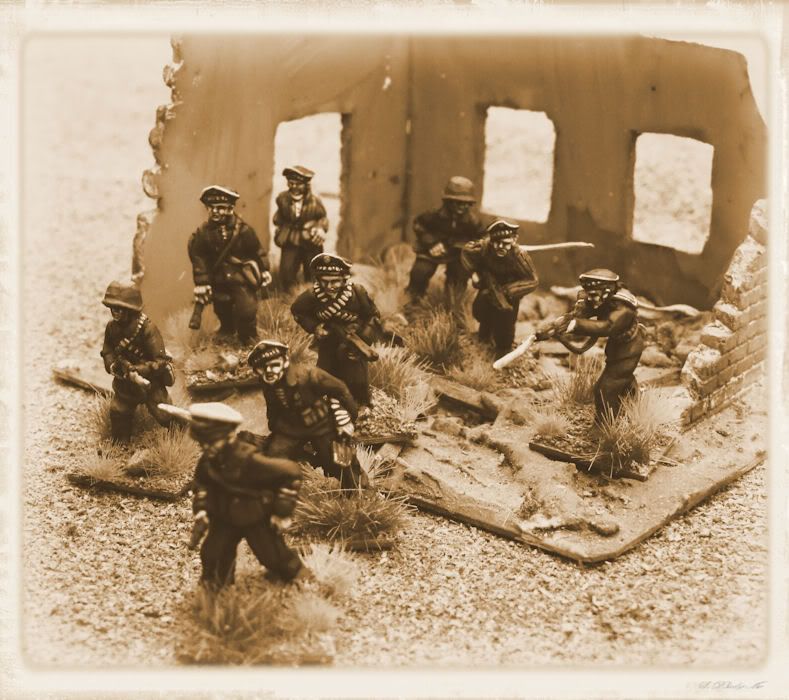 All the lads together:

And now the colour shots: