My entry for the groupbuild is the BTR-60 PU Command vehicle, the vehicle is a kit bash from a Ace kit and a ICM kit plus a few bits out of the the old bit box.
Each command variant of the BTR 60 PU was different this was due to the types of radio's carried, the turret hatch was commonly welded over and a generator fitted on the roof , other variants were fitted with a extending antenna which i have portrayed with this model, also on the photo I used for reference it commented that the shooting ports had been welded shut.
I will be using the vehicle for my Russian MRR which I will get around to starting later this year, hence why it looks a bit war weary and missing a few parts.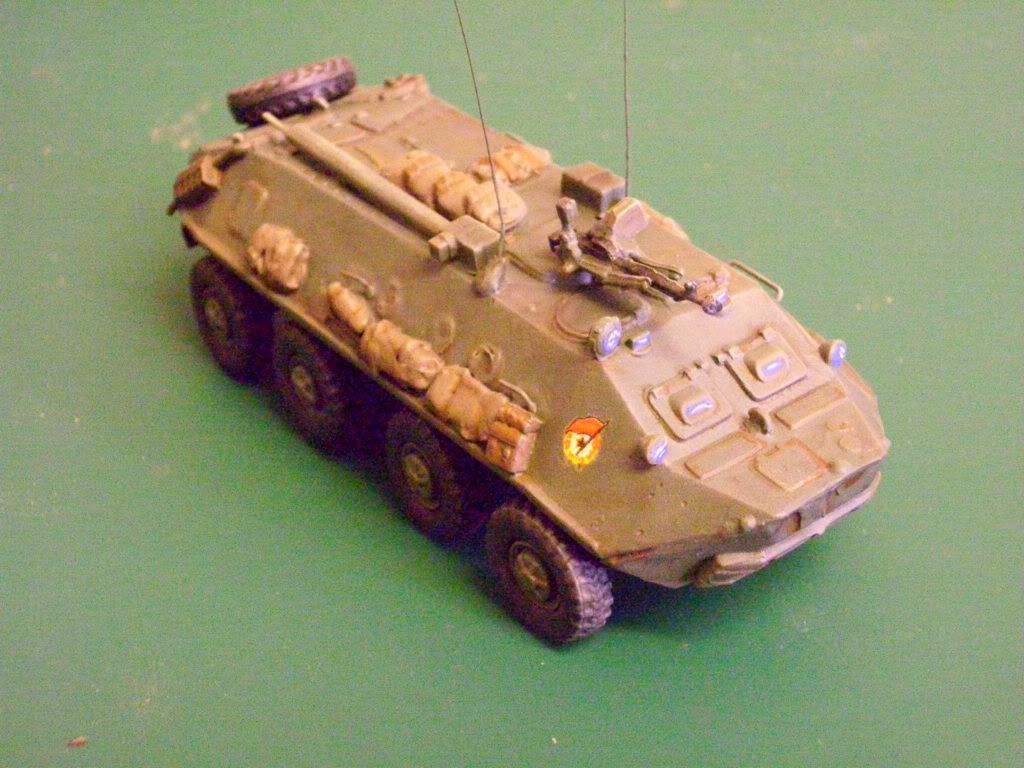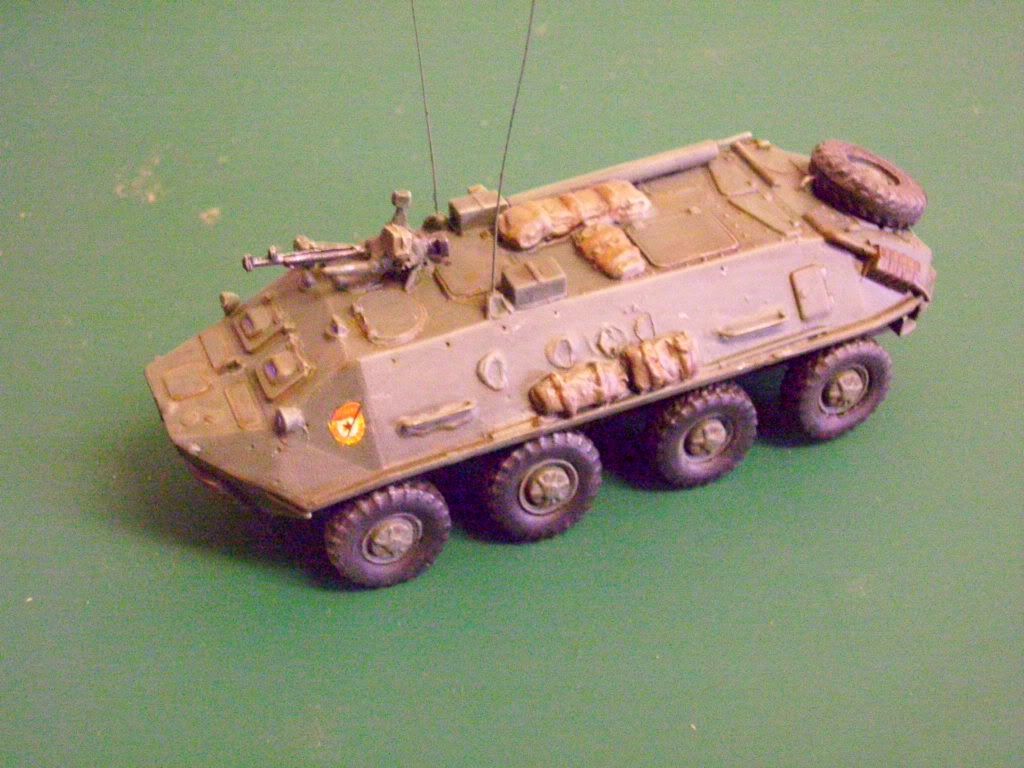 Thanks for viewing and remember vote watchdog !!!
cheers
Nick