I've started making a couple of 20mm scale buildings for Chain of Command. I wanted buildings with a smaller footprint than my 1/72 italeri buildings which have a big footprint on the table.
The first building is a chapel and my inspriation was the Chapel of St Ceneri. I'm not sure if its actually in Normandy but its a nice simple design
So I started with some 5mm foamboard and model railway textured stonework sheet. I cut the baseic shape out and laminated them together. The widows are from a set of model railway buildings and although they dont look quite like chapel windows the overall shape is good. The resindoor is from Gamecraft.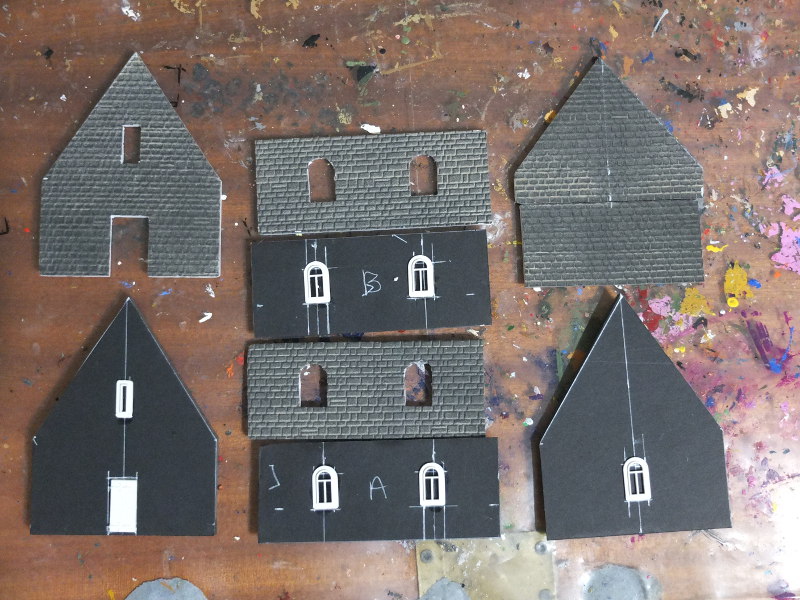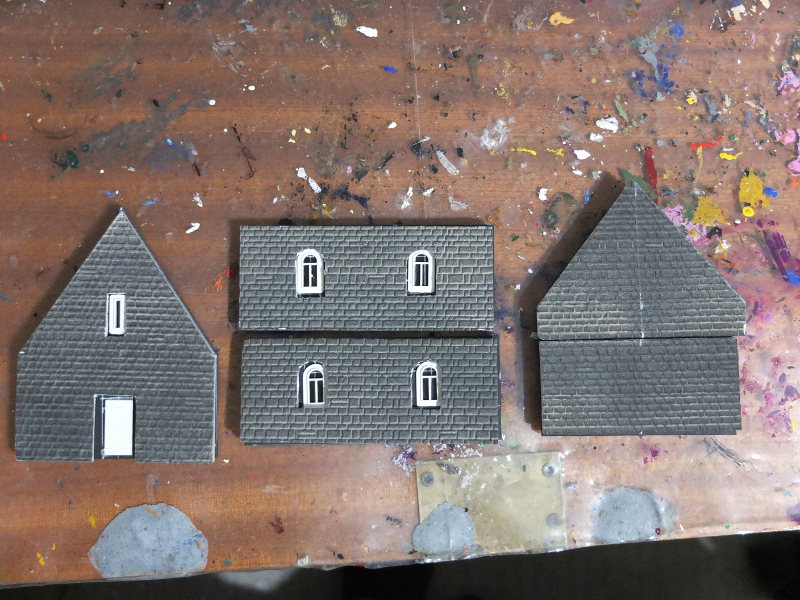 Next I cut thin beveled strips out of a foam (similar to blue foam but from a modelshop) to go around the windows and door frames. it pretty hard to see that in the picture.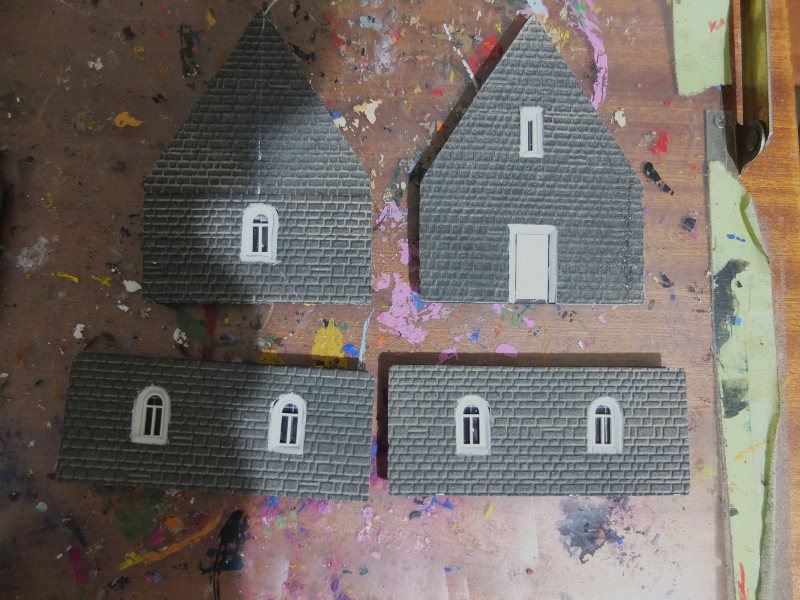 Then I assembled it and added a roof and floor from 3mm card. I cut pieces out of the ends of the walls to make it stronger and also for the floor to make it stronger.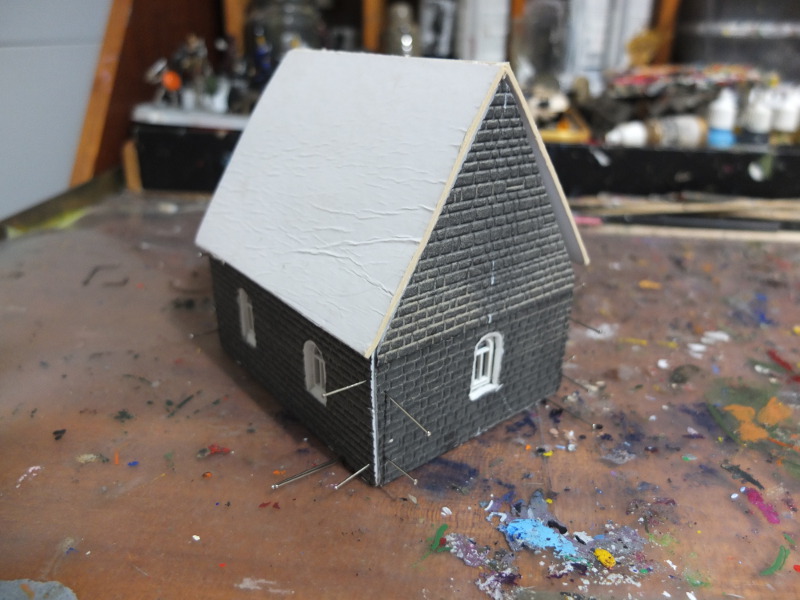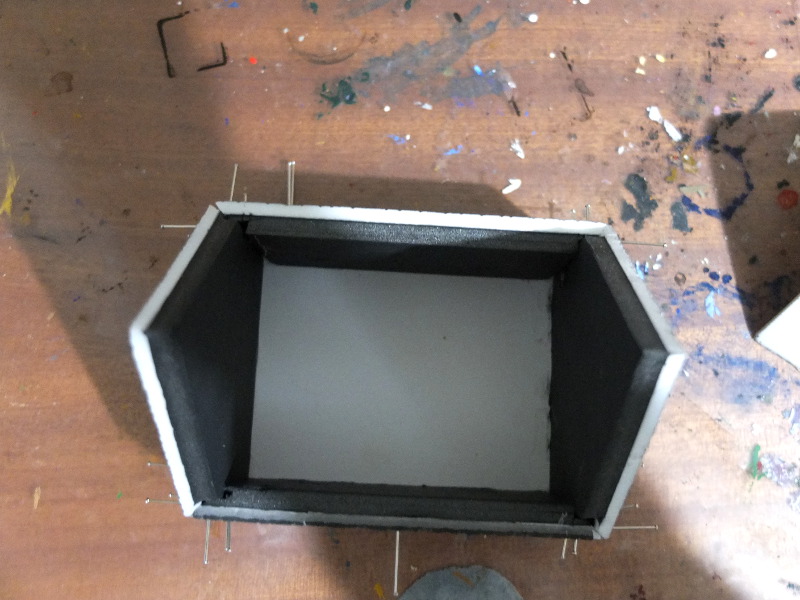 Onto the barn
The idea was to have a smaller barn with a stone extension, and make the barn look a bit run down. With the barn I followed a similar construction technique, but I plan to texture the walls on the main piece. I cut the windows and doors out and used thin card to edge the frames. The doors are from Gamecraft.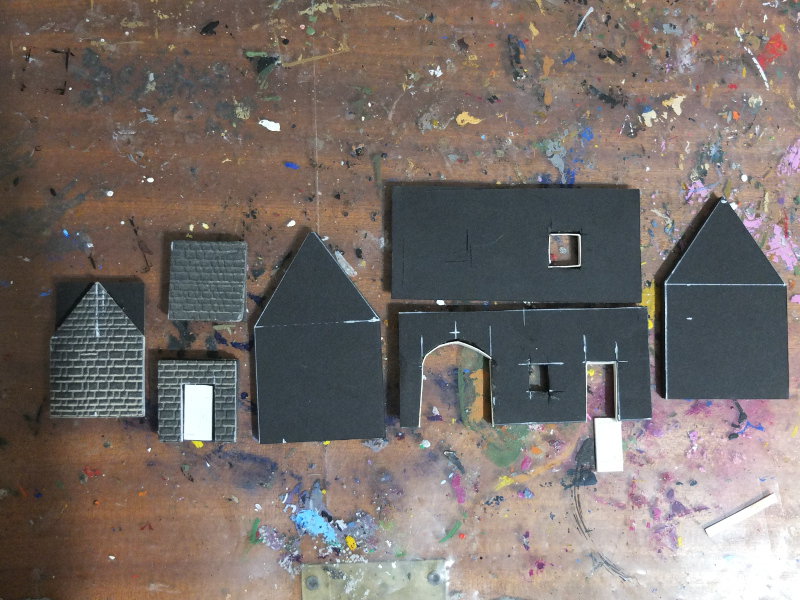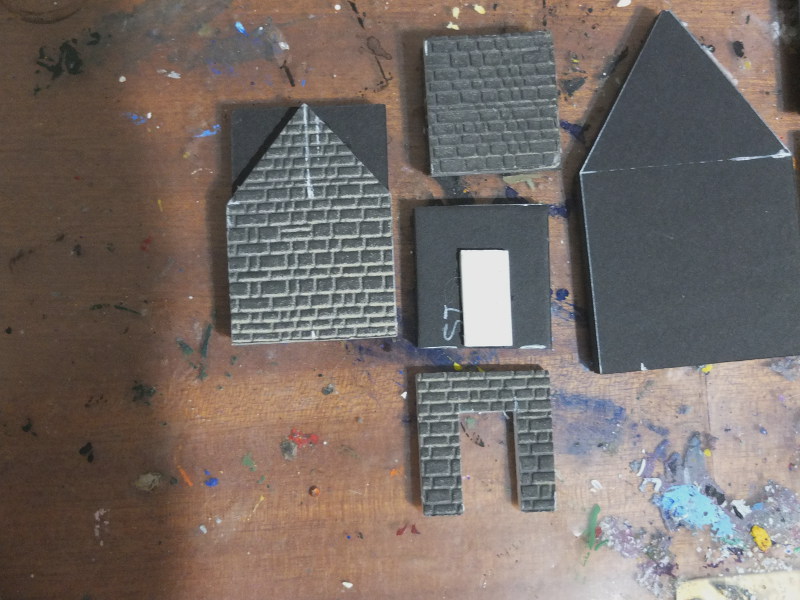 The barn door was made from balsa wood and card. I stuck to card foamboard and balsa for the buildings as it all glues together well with PVA.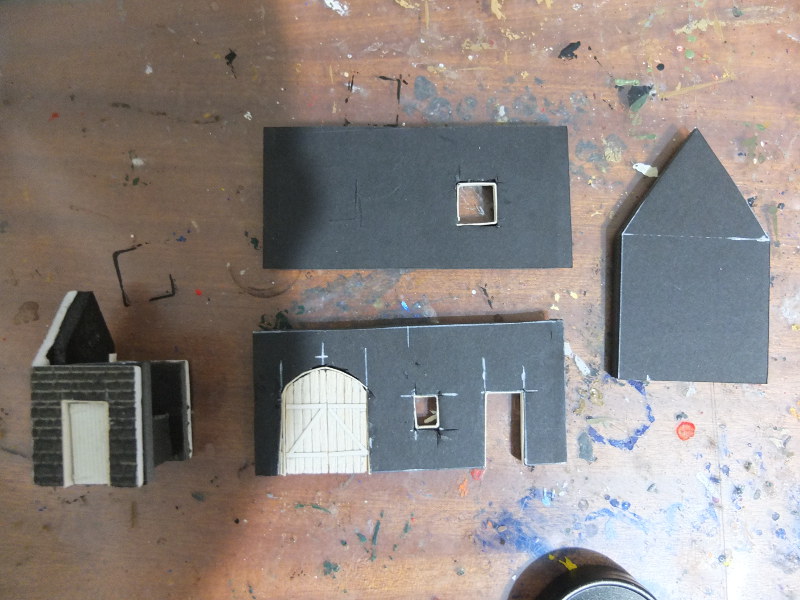 Also with this building I made a floor from card and the roof. And I have started on the roof which is made from thin card cut into strips.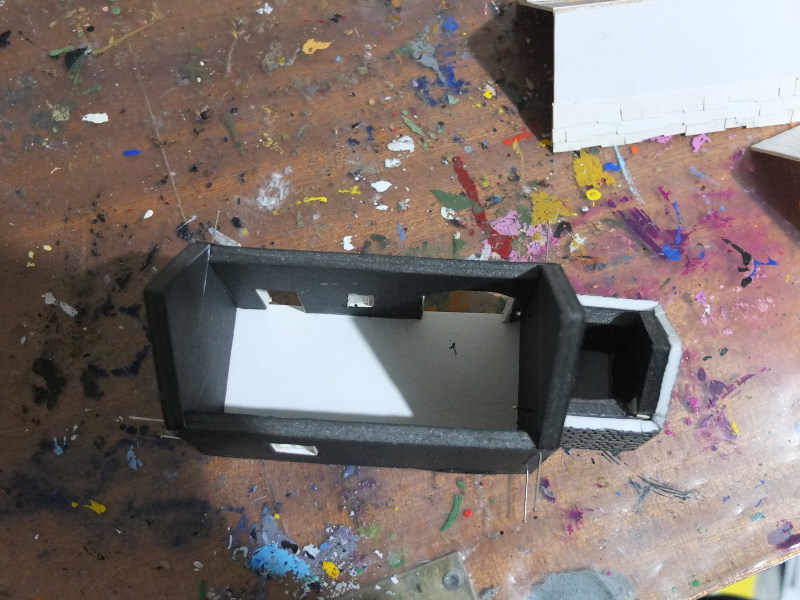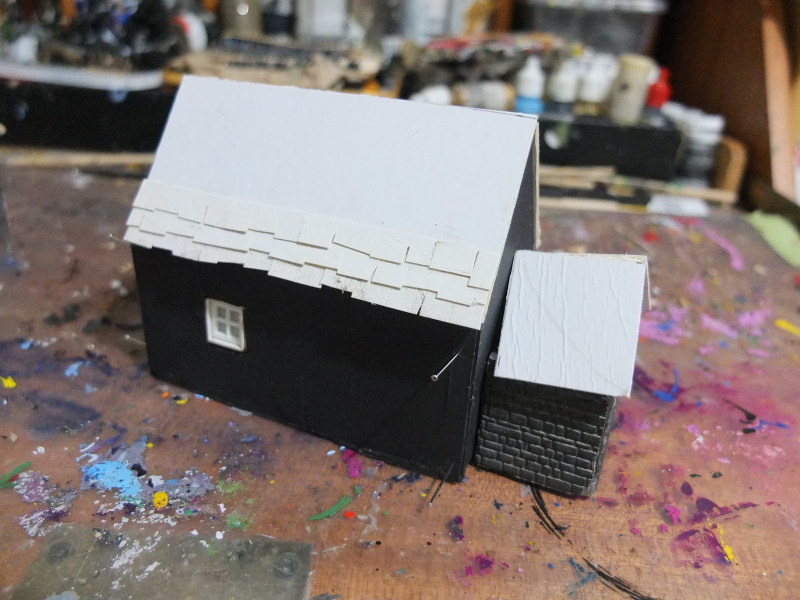 More soon.