Bit of a mixed bag as I try to finish off projects.
Couple of Hochkiss SP guns for 21st panzer. These are for a Goodwood scenario.
I also have the SP artillery battery in a box, so will need to get that done to finsh 21st Panzer.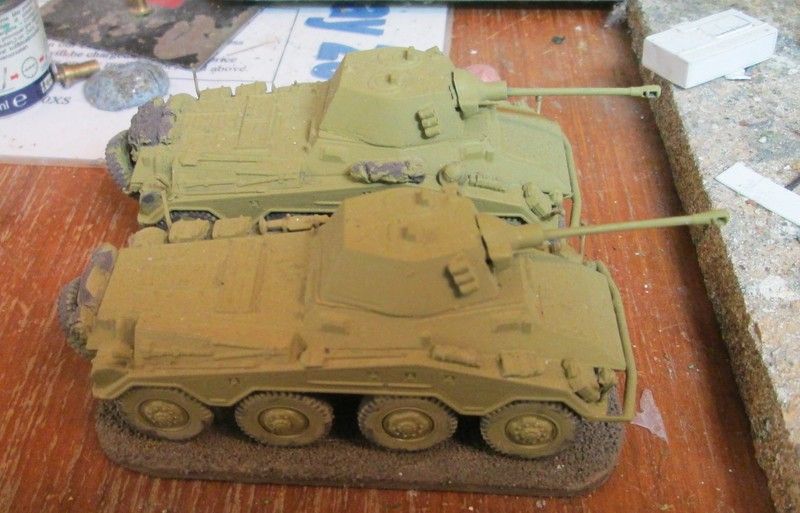 Couple of Italeri pumas for my generic recce unit.
These are a bit of a mixed bag. Couple of Britannia SP A/T guns for my RF Battlegroups forces, as to are the stower car and schwimmwagen. Both are Raventhorpe RTR resin. At the back is the excellent Sdkfz 247 from Hobby den with the S&S radios as a command vehicle.
This is what I have been working on this week, rebasing some of my Front Rank figures medieval collection for a new set of rules.
More soon.
Don